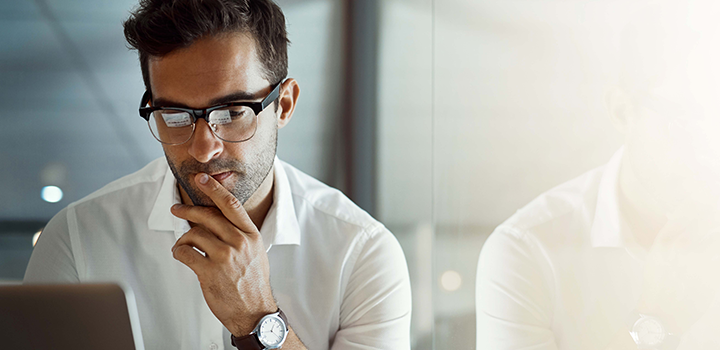 How much money are you allowed to spend and invest overseas? What's the difference between a Single Discretionary Allowance and a Foreign Investment Allowance or Capital Allowance? And how can you keep track of both? Keep reading to find out.
Understanding your foreign currency allowance
As a South African citizen over the age of 18, you have two types of foreign currency allowances. The first is a Single Discretionary Allowance of up to R1 million a year and the second is your Foreign Investment Allowance also known as a Capital Allowance of up R10 million a year.
What's the difference?
Single Discretionary Allowance (SDA)
Capital Allowance (CA) or Foreign Investment Allowance (FIA)
Up to a limit of R1 million in a calendar year.
Up to a limit of R10 million in a calendar year.
No foreign Tax Clearance Certificate (TCC) is necessary.
You need to apply for a foreign Tax Clearance Certificate from SARS before you can use it.

You can use this allowance to make a number of overseas payments and investments. For example:

Gifts
Loans
Investment purposes, like buying shares
Donations
Study allowances
Overseas card payment
And more.

This can be used for other purposes where you already exceeded your SDA and may be invested into offshore investment portfolios, property, or other assets and investments in foreign countries outside the common monetary area (eSwatini, Lesotho, Namibia and South Africa).
Source: South African Reserve Bank (2021)
Your travel allowance of up to R1 000 000 a year forms part of your Single Discretionary Allowance. You're not allowed to buy physical foreign currency more than 60 days before you leave on your overseas trip. But, you can save your money in a foreign currency to secure your travel costs and make the most of currency movements.
How to keep track of your foreign currency allowance
It's important to keep track of your allowances to avoid paying penalties for exceeding them. Here are three ways to manage your foreign currency allowances:
Store all overseas payments and investments in one place. Make a separate folder for your Single Discretionary Allowance and your Capital Allowance. Whether you buy shares in a multinational corporation, send money to your overseas relatives or book a trip abroad, keep a meticulous record of all your overseas expenses.
Set a budget for your foreign investments. For example, if you give yourself a limit of R100 000 a month and stick to it, you'll know when it's time to apply for a Tax Clearance Certificate if you need more.
Use one bank account or one credit card for all your overseas transactions to avoid going over your yearly limit.
At the same time, it's a good idea to keep up to date with news from the South African Reserve Bank and South African Revenue Service to stay on top of their rules and regulations around foreign currency allowances.
You can join the bank that does all that for you
If staying up all night with spreadsheets, credit card receipts, highlighters and calculators isn't your idea of a good time, you have another option. Discovery Bank's Forex Accounts are designed to make it easier for you to transact and save in a foreign currency.
Discovery Bank will facilitate, verify, and track movements against your total Single Discretionary Allowance and Capital Allowance for you for transactions done with us, taking away the stress and admin of having to track every single transaction.
You can open a British Pound, Euro or US Dollar Account 24/7 on the Discovery Bank app and start transacting in seconds. Our app will show you exactly how much of your foreign currency allowances you have used. It helps you keep track of your foreign transactions, which you can store in your Smart Vault and find quickly and easily with Smart Search.
We'll also tell you when to apply for a Tax Clearance Certificate before you can use your Foreign Investment Allowance. That way, you won't go over your Single Discretionary Allowance, and you won't get penalised! The Discovery Bank app really is a bank branch in the palm of your hands.
See for yourself how easy it is to save and transact in foreign currencies:
Find out more about our Discovery Bank Forex Accounts.
It's the Future of Banking. Now.
This article is meant only as information and should not be taken as financial advice. For tailored advice, please contact your financial adviser.
Experience the only
Real-Time Forex Accounts
Expand your banking portfolio today with our Discovery Bank Forex Accounts - designed for smart, seamless foreign currency transactions. Available 24/7 on the Discovery Bank app, adding a Discovery Bank Forex Accounts allow you to Open. Convert. Save. Pay. in seconds.