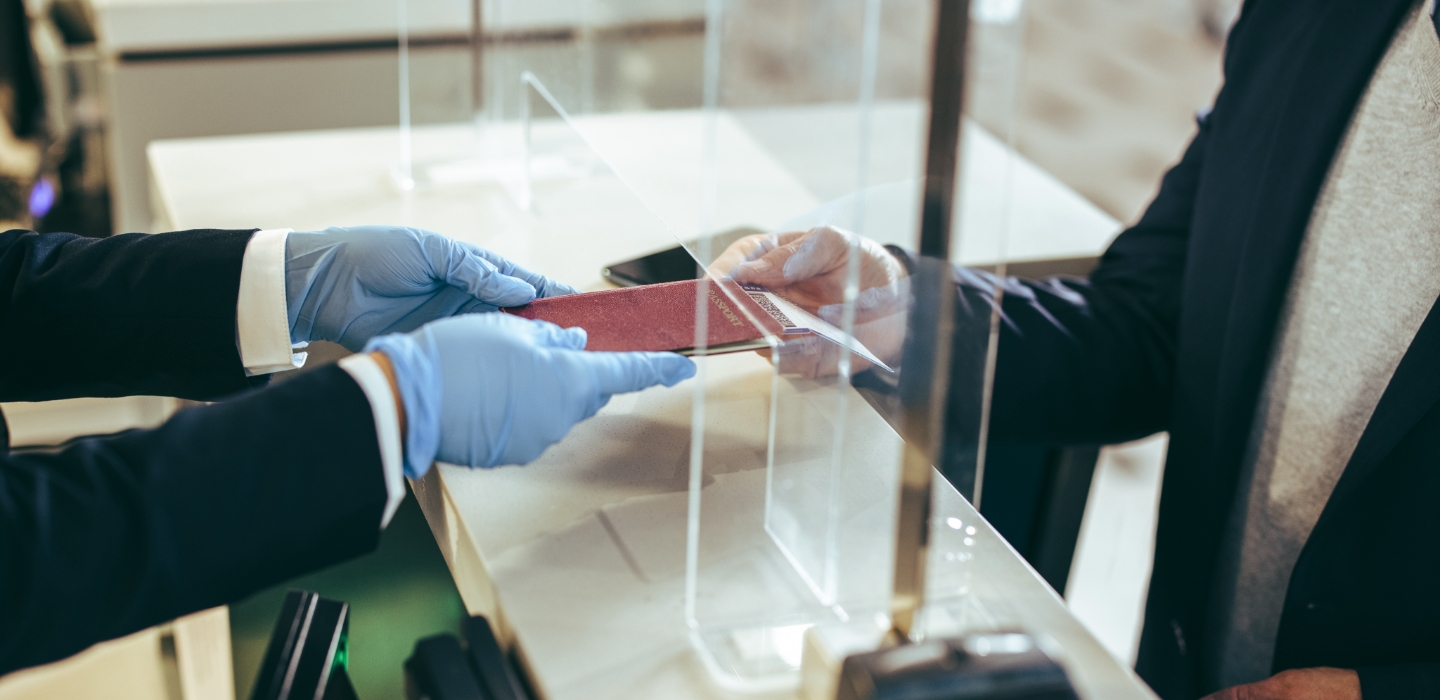 Gone are the days of traveller's cheques (remember those?) or converting large amounts of cash at the airport. Travelling abroad is much simpler these days, especially if you have a forex or credit card. But which one is best?
You're fully vaccinated, the world is calling your name, and you saved big on your international flight booking through the Vitality Travel platform (coming soon). The only thing left is to decide forex or credit card?
We recommend a foreign currency card. Here's why
1. No foreign conversion fees
A foreign currency account is designed for smart, seamless foreign currency transactions. For example, say you jet off to Paris this summer. With a foreign currency card, you can shop in Euros without worrying about conversion fees.
By contrast, you'll usually have to pay a foreign transaction fee on every purchase you make with a credit card.
2. Lower ATM withdrawal charges
Forex cards have lower ATM withdrawal charges internationally than credit cards. Allowing you to save on bank fees and spend more on travel.
3. Secure your travel costs
The South African Rand is especially vulnerable to currency fluctuations. But by saving your money in a foreign denominated currency account, you can make the most of currency movements and secure your travel costs.
4. Avoid dynamic currency conversion
Although you can use a credit card to make point-of-sale purchases in a foreign country using your home currency, it often comes at an uncompetitive exchange rate, making the transaction more expensive for tourists. This conversion is known as dynamic currency conversion. A forex card helps you to avoid dynamic currency conversions, helping you save more.
Rather pay in the local currency with your forex card and avoid the trappings of dynamic currency conversion.
5. Visit multiple countries with only one card
Planning on travelling to many countries? A multicurrency forex card lets you pay and transact in many different currencies, making international travel seamless and more affordable.
It's still a good idea to have a credit card as a backup in case of an emergency. Especially if you take advantage of Discovery Bank's Dynamic Interest Rates and pay up to 6.75% less on your borrowing rate.
Open our Discovery Bank Forex Accounts today
Wherever you may go in the world, Discovery Bank gives you a simple and affordable way to save and pay in a foreign currency.
You can now open a British Pound, Euro or US Dollar account 24/7 on the Discovery Bank app and start transacting immediately. Then, you can easily accept international payments in British Pounds, Euros, US Dollars or Rands, and make international payments in over 60 other currencies.
Plus, you can:
Add a free virtual card or order a physical debit card to make safe and secure payments and withdrawals anywhere outside South Africa.
Pay zero fees when moving money between your foreign currency accounts.
Keep track of your transactions and how much of your foreign currency allowance you've spent with us in the Discovery Bank app.
There's no minimum balance, so anyone over 18 years old with a Discovery Bank Transaction Account, Card Account or Suite can add any of our forex accounts to their banking portfolio in minutes.
Open yours today - watch the video to see how.
Expand your banking portfolio today with our Discovery Bank Forex Accounts - designed for smart, seamless foreign currency transactions.
It's the Future of Banking. Now.
This article is meant only as information and should not be taken as financial advice. For tailored advice, please contact your financial adviser.
Experience the only
Real-Time Forex Accounts
Expand your banking portfolio today with our Discovery Bank Forex Accounts - designed for smart, seamless foreign currency transactions. Available 24/7 on the Discovery Bank app, adding a Discovery Bank Forex Accounts allow you to Open. Convert. Save. Pay. in seconds.

What you need to know about foreign currency allowances
How much money are you allowed to spend and invest overseas? What's the difference between a Single Discretionary Allowance and a Foreign Investment Allowance or Capital Allowance? And how can you keep track of both? Keep reading to find out.