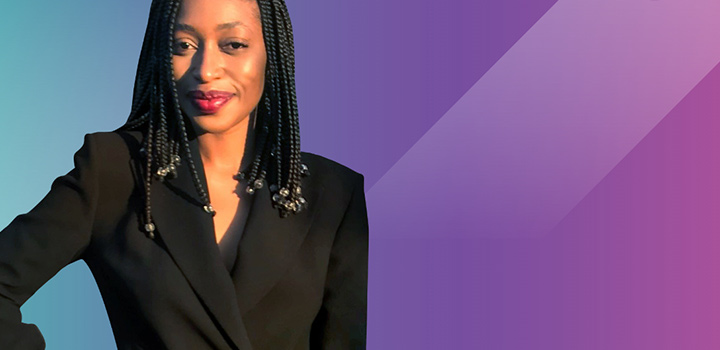 #WomenInMotion: Cheryl Ngobeni believes that being in touch with our emotions is a strength that enables women to make a difference where it matters most. "We should stop being afraid of being sensitive or emotional. It's these traits that make it possible to empathise and develop workable solutions for our communities."
Aged 26, Cheryl is a woman who isn't afraid to take a stand. "Women can face sexism in the workplace, which can affect their confidence. It's brave for any women to sit at the table and let her voice be heard as a leader," she says.
Brave
For her, there is no greater action than being able to build others up and making a real difference. "For some women in South Africa, the simple act of being alive is brave, given the high rates of gender-based violence that we witness almost daily. So, when women in South Africa took a stand to say "it's enough", I wondered what real difference I could make. I think in situations like these, it's important for women to take their power back. The first step is to find a way to stop financial dependence because this is often a key reason why someone would stay in an abusive relationship," explains Cheryl.
Creative
Cheryl loves the creative nature of women. She is just as creative when it comes to finding solutions to real-world problems. She says, "I love that, as a woman, we can think of creative ways to solve problems. We are multi-taskers who can juggle many different to-do lists with grace and get things done." It's knowing how women can get the job done that also inspired Cheryl to think of a solution for women experiencing gender-based violence. "I sometimes find cleaning therapeutic. I thought to start a cleaning business to employ abused women and give them the opportunity to become financially independent. The next step would be to assist them with their studies so that they can move to other employment."
Intelligent
Always looking for opportunities to improve herself, Cheryl has reached every career goal she has set for herself and is currently an Internal Audit Analyst at Discovery Bank. "Not only are women intellectual, with more females graduating from tertiary institutions than ever, we are also emotionally intelligent.
Empathy is a quality that we need to nurture so that we can excel at our ability to show empathy. Empathy leads to understanding and compassion. When you put these traits into action, it can change people and communities," says Cheryl, who has been contributing to her community since 2013 through her own charity organisation.
Tenacious
Her will to change lives for the better led Cheryl to found 'Another Kind of Christmas' seven years ago. "I started Another Kind of Christmas from my desire to touch the lives of people around our community. This programme is for the youth in the community. It relies solely on provisions from drop-off centres in villages around Giyani. Our vision is to inspire the youth and to give them hope that a better future is possible. Every year, we give children a memorable, happy and festive Christmas experience. Something some kids have never had," says Cheryl.
Cheryl embodies everything she loves in women – she is brave, creative, intelligent and tenacious. "As women, we need to use our strong resolve to improve ourselves and to lift others. We can achieve every goal, from something as small as getting a nice new coat to getting a promotion at work or starting a business. For that, I think all women can be incredibly proud of themselves."
This article is meant only as information and should not be taken as financial advice. For tailored financial advice, please contact your financial adviser.
It's
time to bank
healthier
Discovery Bank is the world's first behavioural bank. Our main goal is to improve your financial health by helping change how you work with your money. Through Vitality Money, you'll learn more about what it means to be financially healthy and you'll get rewarded for managing your money well. Track your progress easily on our app and steadily improve your Vitality Money status. You'll get rewarded as you get financially healthier. How much you get out is up to you.
Join the world's first behavioural bank that motivates and rewards you for banking well.