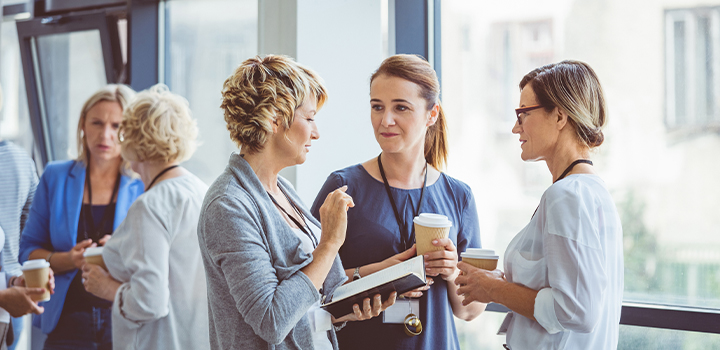 New cases of COVID-19 are being recorded daily. While containment and preventive measures have been strongly recommended by healthcare authorities, the spread of the 2019 coronavirus continues. This is likely to impact just about every aspect of people's lives, including their workplace. What can employers start thinking about for their employees?
The workplace is bound to experience the negative effects of COVID-19 once local transmission is established. . The workforce congregates in shared spaces daily. If anyone shows up for work with COVID-19-like symptoms the risk of exposure increases for all employees.
With increased risk, come disruptions and workforce absenteeism. Exercise the precautions the World Health Organization (WHO) recommends. These can and will have an impact on normal business operations. Patterns and habits must be adjusted so as to best protect employees, and especially so for those who may be at most risk of severe infection complications.
Preventative care is essential, but so too is being able to support a workforce in a practical sense. Operational and employee policies must be reviewed and updated to support employees and, by extension, their families," says Discovery Health's Head of the Centre for Clinical Excellence, Dr Noluthando Nematswerani.
"An employee could very well fall ill and need time off, or time away from the office environment to work remotely. An employee could also be required to care for someone who has fallen ill. Flexibility is key here," she adds.
Employers, as with any other organisation with a responsibility towards the public, must follow the necessary legal and government-led procedural guidelines.
"Employers can implement protective and supportive measures that will have a significant impact on employed members of the community, and to some extent, all those that they come into contact with," says Dr Nematswerani.
"Prevention, as they say, is better than cure. Basic things can make a difference and if implemented in responsible ways, can stop or limit the spread of COVID-19," she adds
Tips for work environments
"As with any other environment where people gather, employers need to focus on ways to help reduce the transmission risk among staff, protect those who may be at higher risk of COVID-19 complications, and minimise business disruptions and any associated adverse effects," says Dr Nematswerani.
Here are some quick tips for employers to consider:
Encourage employees who fall ill, especially if they experience symptoms of a respiratory nature or fever (however mild or severe) to remain home.
Remind employees to avoid handshakes that commonly occur in the meeting environment.
Employees should use their discretion when scheduling meetings- unnecessary gatherings should be avoided. If it can be discussed over email then great.
Ensure all external visitors coming to the workplace for meetings are not high risk for transmitting the disease.
Ensure some flexibility in sick leave and other human resource policies during an active outbreak. Keep employees up to date on all changes – such as relaxing rules on mandatory medical certificates for mild respiratory illness that doesn't have to be diagnosed by a medical doctor at the time of absenteeism. Also make allowances for well employees to be home in order to care for a family member, such as a child or elderly individual unable to care sufficiently for themselves.
Prepare a safe and clean environment for ill employees who may need to be separated from others if they start showing signs or symptoms of COVID-19 within the work environment.
Emphasise the importance of basic hygiene habits and respiratory etiquette and ensure that information offering guidance is clearly displayed and visible throughout the work environment.
Provide hygiene products, such as soap, hand sanitisers and disinfectant cleaning materials for staff to use and ensure that stocks do not run out.
Ensure that surfaces and objects that are regularly touched in shared spaces are frequently disinfected.
Keep employees informed about necessary diagnosis response plans and policy procedures, such as how to notify their employer management line and when, and what to do if they are under medical evaluation following potential exposure to the virus.
Offer and help facilitate flexible work sites (remote working) and flexible working hours as needed (for example, staggered shifts)
Ensure all staff notify their line manager if they or a family member are a confirmed case of COVID-19.
All medical information found on this website including content, graphics and images, is for educational and informational objectives only. Discovery Health publishes this content to help to protect and empower all South Africans by promoting a better understanding of COVID-19.

Outbreak of the 2019 novel coronavirus
The 2019 novel coronavirus (2019-nCoV) has caused an outbreak of fatal respiratory illness first detected in Wuhan, China. This is a completely new strain with no vaccines available. The best way to prevent infection is to avoid being exposed to this virus.


Feeling the flu? Why and when to taper back on training
Feeling under the weather? There's a reason doctors always prescribe rest when you're ill. Here's how to be mindful of your body's needs, plus an easy way to earn 1 000 Vitality points for keeping the flu at bay with a flu vaccination.