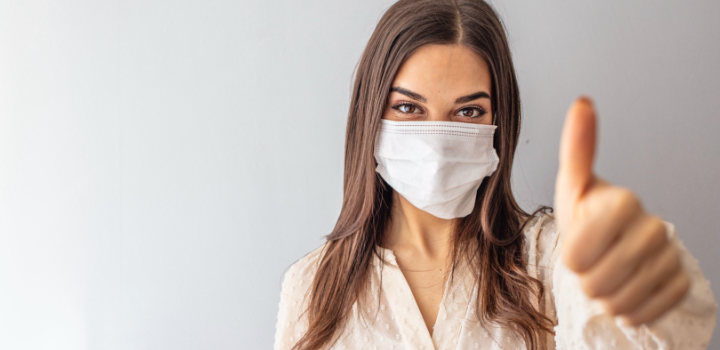 Welcome to Video 19 of our series on Understanding Vaccines with Dr Noluthando Nematswerani, Head of the Discovery Health Centre for Clinical Excellence. Here we learn more about the authorisation of vaccines for children around the world and in South Africa.
Even though COVID-19 in children is generally milder than in adults, contracting the virus can cause severe lung infections in some kids, resulting in hospitalisation and even death. As it is with adults, getting vaccinated could help prevent kids from getting COVID-19, as well as reduce the spread of COVID-19.
Remember, children who aren't symptomatic themselves can also still spread COVID-19 to friends or family members who are potentially more vulnerable to severe COVID-19 side effects, like their grandparents. Vaccination lowers the chances of this, and is another precaution (like mask-wearing and physical distancing) that can help your child be safer at school, when socialising and when participating in sports or other group activities.
Can children in South Africa get vaccinated?
Not at the moment. In South Africa, none of the currently available vaccines have been authorised for use in children under the age of 16. Elsewhere in the world, such as in the United States, the Pfizer-BioNTech vaccine has been tested and authorised for use for children from the age of 12.
Ongoing clinical studies are underway to test COVID-19 vaccines for children under the ages of 12. Only once clinical trials have been completed, and efficacy and safety has been established, will vaccines be administered to children under the age of 12.
Have children experienced any side effects?
COVID-19 vaccines have so far shown to be safe and effective in countries where they were rolled out to children. A few cases of myocarditis (inflammation of the heart muscle) and pericarditis (inflammation of the lining outside the heart) were reported after vaccination, but these are very rare side effects. The problem seems to occur more often in male teenagers and young adults, but in almost all cases is mild and resolves quickly.
Watch Dr Noluthando explain it here:
Learn more about COVID-19 and vaccines here, and join the millions of South Africans who can proudly say, #IGotMyVaccine!
All medical information found on this website including content, graphics and images, is for education and information objectives only. Discovery publishes content to help to promote a better understand of COVID-19 and COVID-19 vaccinations. The content covered is an overview of key concepts and is not exhaustive in nature. We encourage further reading from other credible sources where necessary.
South African organisations:
International Organisations: