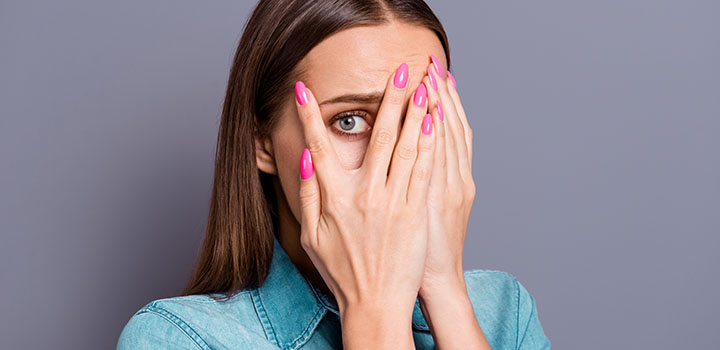 How do you wear a fabric face mask? It seems simple, until you realise that you need to do a few things to make sure that you use it correctly to stay safe from the 2019 coronavirus. Here are 10 simple rules and a video to show you how it's done.
The National Department of Health has recommended that all South Africans wear cloth face masks when they are in public. Minister Zweli Mkhize has emphasised; however, that a fabric face mask is not the primary method of preventing COVID-19.
It remains secondary to the most effective preventive measures, which are:
The World Health Organization regularly updates its resources and materials based on new scientific findings as the epidemic evolves. It now recommends that people over 60 and anyone with underlying health conditions should wear medical-grade masks when they go out in public. Everyone else should wear cloth masks. For our most recent article on masks, read:
10 guidelines for using a fabric face mask
The National Institute for Communicable Diseases (NICD) has shared the following 10 guidelines on how to use and clean a fabric face mask:
Only use a mask that has been washed and ironed.
Wash your hands before putting the mask on.
Place the mask with the correct side to your face and make sure that it covers your nose and mouth properly.
Tie the strings behind your head, or, if you are using elastic bands, make sure these are tight.
Make sure it fits well. Move it around to get the best fit. Never touch the cloth part of the mask once you've put it on.
Once you have put on the mask, do not touch your face again until you take it off.
When you take it off, untie the strings or slip the elastic bands over your ears. Carefully fold the mask inside out. If you're not going to wash it immediately, put it in a special container reserved for your used masks.
Wash your hands thoroughly and dry them before doing anything else.
Wash fabric masks with warm soapy water, rinse them thoroughly and iron when dry.
You must have at least two fabric masks so you can wash one and have a clean one ready for use.
For more information about masks, visit the NICD website. Did you know that you can get your very own Discovery reusable fabric face through Vitality Active Rewards? Find out more.
Video: Dos and don'ts of wearing a face mask
To show these guidelines in action, the University of Cape Town's Division of Infectious Diseases and HIV Medicine has created a video on mask safety. In the video, Prof Marc Mendelson talks about the dos and don'ts of wearing a fabric face mask in public.
Watch the video:
"A good cloth mask is made out of three layers from thick, weaved cotton with an inner layer that is soft cotton," Prof Mendelson explains. "It should be made out of fabrics that can be washed and ironed. The mask should be square, ideally with three pleats for comfort and it should fit well. It should cover from above your nose to below your chin."
Prof Mendelson goes on to demonstrate how to put on and wear a face mask. First, you should wash your hands with soap for 20 seconds before putting on the mask. "Place the mask over your nose, around your ears, and bring the bottom part under your chin," he says. When wearing the mask, do not touch it at all. If you do touch the mask by mistake, wash your hands immediately. To remove the mask, only touch the straps or strings, and wash your hands again afterwards.
In the video, Prof Mendelson also shares tips on how to take care of your mask and why you should wear a mask. "The goal of wearing the mask is to reduce the number of droplets that you spread into your immediate environment when you breathe, cough or sneeze," he explains. "By wearing a cloth mask, we can limit transmission of the coronavirus by others if we happen to be infected without knowing it."
The latest advice from the World Health Organization (June 2020)
Watch these videos on the World Health Organization's website for step-by-step guidance on how to wear a cloth face mask and how to wear a medical mask if you're over 60 or have a medical condition.
The organisation has also published new guidelines on how to make a three-layered cloth face mask:
The outer layer should be a water-resistant fabric like polyester or a polyester blend.
The inner layer should be a water-absorbent material like cotton.
The middle layer acts as a filter and should be made of non-woven materials such as polypropylene.
For more insights, visit the Discovery COVID-19 information hub. You can also watch this video by the World Health Organization on how and when to wear a mask.
ALL MEDICAL INFORMATION FOUND ON THIS WEBSITE INCLUDING CONTENT, GRAPHICS AND IMAGES, IS FOR EDUCATIONAL AND INFORMATIONAL OBJECTIVES ONLY. DISCOVERY HEALTH PUBLISHES THIS CONTENT TO HELP TO PROTECT AND EMPOWER ALL SOUTH AFRICANS BY PROMOTING A BETTER UNDERSTANDING OF COVID-19.
Find a healthcare professional near you
Find a doctor or hospital near you online or by using the Discovery app.

Outbreak of the 2019 novel coronavirus
The 2019 novel coronavirus (2019-nCoV) has caused an outbreak of fatal respiratory illness first detected in Wuhan, China. This is a completely new strain with no vaccines available. The best way to prevent infection is to avoid being exposed to this virus.


Novel Coronavirus - wash your hands of the threat
As toddlers, we learnt to wash our hands. But, did we ever master the skill to the extent that is needed to wash pathogens off our hands, and save lives? Multiple studies show people don't wash their hands at the right times, in the right way or for the right amount of time. We contaminate the things and people we touch with the germs we carry on our hands.