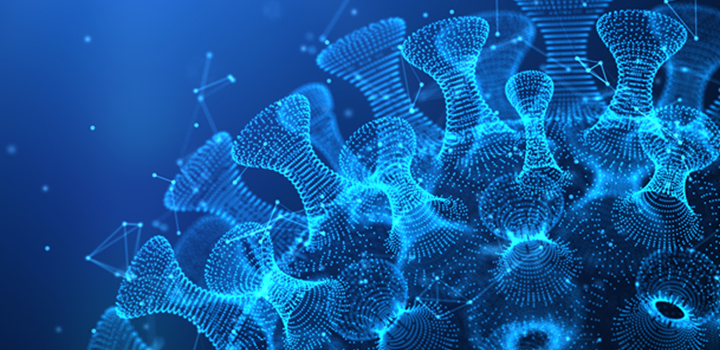 As national COVID-19 restrictions begin to ease and more people start going back to work, employers need to protect their employees against the COVID-19 virus. A recent Discovery COVID-19 case study reveals key insights on how to avoid infections in the workplace.
Since March 2020, Discovery has been monitoring all its employees across the country for COVID-19 infections. Employees in four of its teams contracted the virus, despite Discovery implementing necessary precautions to curb the spread of COVID-19 in the workplace.
A recent COVID-19 case study reveals how these infections happened, and what employers can do to avoid more outbreaks in the future.
Preventive measures are vital – but more interventions are needed
Workplace safety is a national priority for all businesses. Employers need to follow the South African Department of Labour's regulations that outline the measures they must put in place in all working environments to slow the spread of COVID-19.
Discovery had put in place all the necessary preventive measures to curb the spread of COVID-19, including:
Giving all employees at the office hand sanitisers
Educating employees on physical distancing, handwashing, cough etiquette and how to wear cloth masks
Hiring cars for essential staff to avoid using public transport
Creating clear policies around spatial separation in the workplace and distributing a COVID-19 guide for managers
Screening all staff for symptoms and temperature when they arrive at the office and during the day
Reorganising the office furniture and equipment for adequate spatial distancing
Giving all staff access to education and advice in the form of webinars and a COVID-19 information hub
Discovery also established a COVID-19 clinical response team to support employees and identified those staff members at high risk of contracting the virus that needed to stay home.
While these are necessary precautions, the events that followed showed that Discovery needed to do more to help its employees stay safe. One team in Cape Town and three in Johannesburg reported COVID-19 infections from March to July 2020. How did it happen?
Possible reasons for COVID-19 infection
In Cape Town and Johannesburg, employees identified several ways they could have contracted the virus. The main reason was breaches in physical distancing policies inside and outside the office, including:
Staff members travelling together
Employees having lunch together and not wearing masks
Touching each other's utensils or sharing utensils at a birthday party
Close contact during team exercises
Sharing charger cables, headsets, or devices like a keyboard or mouse
Visiting shopping malls
Touching their faces while in a shopping mall
Going to the office while having symptoms of COVID-19
Mistaking COVID-19 symptoms for sinusitis
Helping a colleague with their computer
Shaking hands at the office
Not wearing face masks or staying two metres away from each other
Further investigation showed that staff didn't fully understand the importance of social distancing and detecting and reporting symptoms of COVID-19 as early as possible.
Opportunities for improvement
These insights allowed Discovery to identify opportunities to do better in keeping its employees safe. These include:
More hands-on leadership
More active staff vigilance
Additional support to help team leaders oversee many staff members
Proactive education on how to control COVID-19 infection
Educating staff on physical distancing and hygiene practices at work and outside
Educating staff to avoid sharing equipment
Emphasising how important it is to stay home and to report any symptoms of COVID-19 as soon as possible
Discovery launched an awareness campaign to remind and re-educate staff about the transmission of COVID-19. Discovery encourages employees to report even mild symptoms of COVID-19 before coming to work, and to stay home until they've received the all-clear from a medical expert working with Discovery's on-site COVID-19 support teams. Discovery also hosts regular webinars to focus on specific concerns and to identify and change harmful behaviour that can lead to infection.
Supporting employers with Discovery COVID-19 Business Support
It was an intense learning process, but it helped Discovery develop a better understanding of how the virus spreads and a strategic action plan to avoid further infections.
To best respond to COVID-19 outbreaks in its teams, Discovery, in partnership with Medical Services Organsiation (MSO) International, developed a COVID-19 response service – Discovery COVID-19 Business Support.
This service allows for ongoing workplace symptom and temperature screening, call-centre triage, case management, contact tracing, and on-site response to an outbreak.

The Discovery COVID-19 Business Support service in action – keeping employees safe and allowing for business to continue as usual.
Employers can use Discovery COVID-19 Business Support to formulate an effective response to COVID-19 as employees return to work. This way, they can keep employees safe and make sure that business continues as usual, without going through the painful learning process from scratch.
Employees that are members of Discovery Health Medical Scheme can access the core COVID-19 Business Support services at no cost. For more information, please email CovidBusinessSupport@discovery.co.za or visit the Discovery COVID-19 Business Support webpage.
For a full analysis of the COVID-19 outbreaks in four of Discovery's teams from March to July 2020,
download the COVID-19 case study