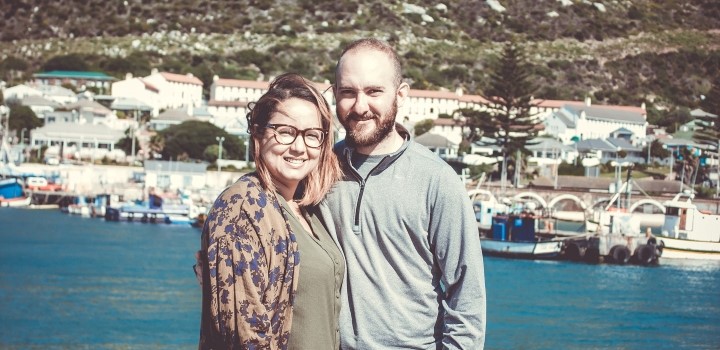 When Discovery Health Medical Scheme member Pamela Rosenberg tested positive for coronavirus disease 2019 (COVID-19), she immediately separated from her family, rested, and followed her doctor's advice. She shared her story of recovery with us.
Pamela Rosenberg, a 38 year old executive assistant from Sandton, had just arrived home from a trip to New York when she started to suspect that she may have been exposed to coronavirus 2019. "I had a fever, headache, dizziness, severe fatigue, nausea and loss of taste and smell," Pamela recalls. "It felt like a sinus infection or flu."
That Sunday, 15 March 2020, Pamela sprang into action. "I immediately isolated from my family and got tested the next day." She went to the Ubuntu Family Health Centre to get tested, and two days later, Dr Yair Edinburgh diagnosed her with COVID-19.
Hearing the words: "It's coronavirus"
Pamela explains what went through her head at the time. "I thought about the risk of infecting everyone else in the household and how we were going to manage as a family with me in quarantine." For the next two weeks, all she could do was rest and get better.
"I locked myself in the main bedroom for the next 14 days," she recalls. "My husband Philip and helper Patricia Dube deep cleaned the entire house. Dr Edinburgh prescribed medicine for my symptoms which I took and I drank plenty of fluids. I also slept a lot because I felt fatigued. I was working from home and being able to keep my mind occupied helped me keep a healthy mindset."
Isolating when you have young children
But staying away from her family was not an easy feat. "My major challenges were hearing my two boys call for me and knowing I couldn't console them and that I couldn't have any contact with my husband," she says. Pamela's sons are four and six years old.
"I was also worried that I might have infected my mother who was visiting from Cape Town and who left the same day as I did the test once we realised that I had been experiencing COVID-19-like symptoms," she adds. Luckily, Pamela's mother didn't catch the virus. "She had no symptoms, quarantined for 14 days and is healthy."
Pamela's husband "a champion"
Pamela's self-isolation paid off and treatment was successful. After 14 days, Pamela's symptoms were gone and after 21 days, she was 100% better. She credits her recovery to the love and support of her family. "My husband is amazing and he managed my meals every day for 14 days. He had to deep clean my dishes and utensils after every meal. He had to sanitise himself after delivering food to me three times a day for 14 days," she says.
"He looked after our boys, put them to bed, and he was working from home. He tested negative and was in quarantine, but had to arrange groceries because he couldn't go out. He was a champion and stayed positive throughout."
"I kept reminding myself it was just for now"
Her advice to anyone who may be diagnosed with COVID-19? "What worked for me was that I created some kind of normalcy in that small space, where I got up every morning, showered, got dressed, opened my laptop, had my morning coffee and started working," Pamela explains. "This helped me with my attitude towards the virus. I kept reminding myself it was just for now, that I was fine, and that it would pass."
Healthy - and staying home as a family
How is her family coping with staying home right now? "We are managing but it is tough," Pamela says. "There are moments when things become overwhelming but we try to be mindful that our boys are also affected by the lockdown and we try to cut them some slack without letting them run the household."
Pamela says routine is essential to staying sane. "We found having a basic routine of meal times, craft time, bath, story and bedtime helps them and us because we are also part of their routine. Our boys prefer free-play time to screen time so we don't have the issue of too much screen time a lot of parents are facing."
Reimagining life after lockdown
Like many South Africans, Pamela feels overwhelmed by the news but tries to stay positive. "The harsh reality of the situation is very depressing and we are aware it will only get worse once the number of deaths in South Africa starts rising," she says. "We are trying our best to keep a positive mindset by discussing a new way of living after lockdown. We are keeping active with virtual exercise classes and my husband and I give each other alone time to regroup when things get a bit much."
"We know that we are in a really privileged position, both in my relatively easy experience with COVID-19 as well as our ability to continue to work from home and experience lockdown in a manageable environment," Pamela adds. "Our concern now turns to our fellow South Africans who are struggling with basic issues like accessing food and other necessities. Our hope is that the support we have experienced from our neighbours, colleagues, friends and family will be extended to the broader community, and that we all practice ubuntu where we can."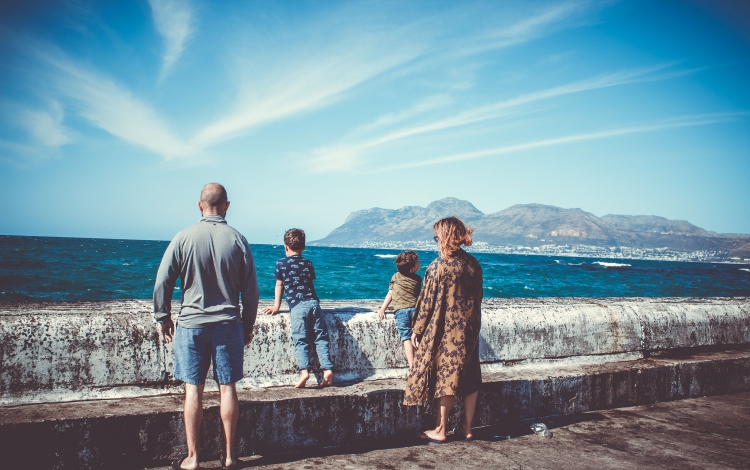 Pamela, her husband and her two kids.
All medical information found on this website including content, graphics and images, is for educational and informational objectives only. Discovery Health publishes this content to help to protect and empower all South Africans by promoting a better understanding of COVID-19.
Find a healthcare professional near you
Find a doctor or hospital near you online or by using the Discovery app.

Outbreak of the 2019 novel coronavirus
The 2019 novel coronavirus (2019-nCoV) has caused an outbreak of fatal respiratory illness first detected in Wuhan, China. This is a completely new strain with no vaccines available. The best way to prevent infection is to avoid being exposed to this virus.


Novel Coronavirus - wash your hands of the threat
As toddlers, we learnt to wash our hands. But, did we ever master the skill to the extent that is needed to wash pathogens off our hands, and save lives? Multiple studies show people don't wash their hands at the right times, in the right way or for the right amount of time. We contaminate the things and people we touch with the germs we carry on our hands.