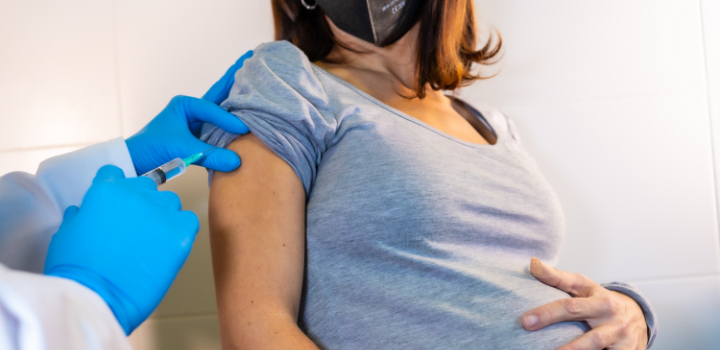 Welcome to Video 21 of our series on Understanding Vaccines with Dr Noluthando Nematswerani, Head of the Discovery Health Centre for Clinical Excellence. Here we explore whether or not pregnant and breastfeeding women should get a COVID-19 vaccine.
Are you pregnant or breastfeeding and wondering whether or not to get vaccinated? Here's what we know so far:
Pregnant women are more likely to get severely ill with COVID-19
The COVID-19 disease in pregnant women has been associated with severe illness and death. In fact, pregnant and recently pregnant people are more likely to get severely ill with COVID-19 compared with non-pregnant people. This is why experts recommend that pregnant and lactating women be vaccinated.
In general, COVID-19 vaccines have been clinically proven to protect people from severe illness due to a COVID-19 infection. It's important to understand that, while pregnant women were not included in the initial vaccine trials, subsequently, thousands of pregnant women received COVID-19 vaccines around the globe. So far, vaccines have been shown to be safe and effective in pregnant women.
The benefits of vaccination currently outweigh any potential risks
Vaccine trials are underway to continue testing the safety and efficacy in this patient population. Evidence about the safety and effectiveness of COVID-19 vaccination during pregnancy has been growing. The data so far suggests that the benefits of receiving a COVID-19 vaccine outweigh any known or potential risks of vaccination during pregnancy.
Watch Dr Noluthando explain it here:
Get support on your COVID-19 Vaccination journey
Discovery's COVID-19 Vaccination Navigator is available for anyone looking for more information and guidance on their vaccination journey. Once you register on the national Electronic Vaccination Data System (EVDS), use our navigator to book for your vaccination at a Discovery-managed site near you.
Learn more about COVID-19 and vaccines here, and join the millions of South Africans who can proudly say, #IGotMyVaccine!
All medical information found on this website including content, graphics and images, is for education and information objectives only. Discovery publishes content to help to promote a better understand of COVID-19 and COVID-19 vaccinations. The content covered is an overview of key concepts and is not exhaustive in nature. We encourage further reading from other credible sources where necessary.
South African organisations:
International Organisations: