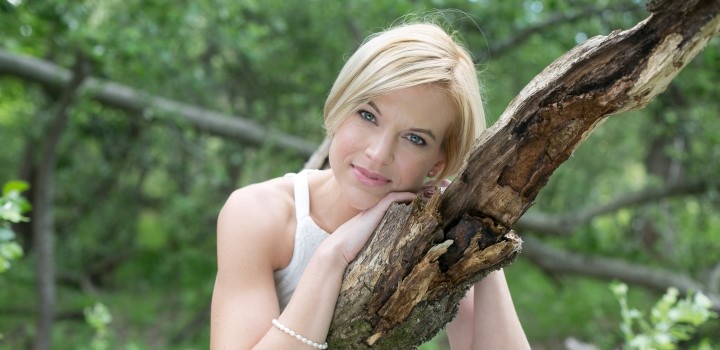 In a very short space of time COVID-19 has changed the way we live in multiple ways. It's normal to feel stress or anxiety as a result. However, there are ways to cope with the situation and ensure your mental wellbeing.
By Professor Renata Schoeman, a psychiatrist and Head of the MBA in Healthcare Leadership at the University of Stellenbosch Business School. Prof Schoeman, an alumna of the Discovery Foundation, has contributed extensively to mental healthcare in South Africa.
So many people are finding being plugged in to non-stop news on the global COVID-19 pandemic simply overwhelming, and feelings of stress, panic, sadness and hopelessness are understandable under the circumstances. The emotional and economic impacts of this pandemic are enormous.
We are all living through unprecedented times
Enhanced containment measures that aim to curb the spread of the COVID-19 virus and to try to 'flatten the curve' have fundamentally disrupted our work and home lives and routines. Suddenly people are staying at home, working from home, schooling their children at home, exercising at home and monitoring their health for any symptoms of COVID-19.
Having thought we had mastered the skill as children, we are learning to wash our hands in the correct way all over again. We are also all practising all sorts of new preventive habits to curb the spread of infection. Physical distancing and self-isolation are new concepts to the majority of people.
So, how can we regain our mental wellbeing despite the stresses we face?
While we may not be able to change the global and local situation in which we find ourselves, we are able to choose our individual response to it all. We should be dealing with stress and anxiety we feel in this difficult and challenging time with these ideas in mind:
What are the main causes of stress during this global pandemic?
The uncertainty of it all is a primary stressor. There are so many variables that are beyond people's control right now. People are frightened that they or their relatives and friends might get sick or die, that they will be unable to provide or care for family members, they fear that the health services might be overwhelmed and won't be able to help them. The majority of South Africans were already under tremendous financial pressure before the emergence of COVID-19 and our country was declared to be in recession.
Furthermore, the latest stay-at-home containment measures bring their own challenges. Countless people now have to find a way of working from home for the first time , or to deal with being cooped up for long periods with family or living companions, often in small living quarters.
Which dynamics may put South Africans under additional pressure compared to other populations?
South Africans have had to overcome many challenges in the past few decades, but we are not alone in that. We are already a community under stress and this pandemic is adding to that. In addition, news that health services in wealthy and developed countries are unable to cope is very disheartening to South Africans as our public health service is under pressure as it is. There is sense of anticipation in the air and it is difficult to escape that.
Furthermore, having one's movements curtailed opens old wounds from the apartheid era for many people. It raises the question for many people: What weighs more heavily? The rights of the individual or the rights of the society at large? Some people have a tendency to rebel when told what to do.
Why is financial pressure so particularly stressful?
The fear of not being able to provide the basics for oneself and one's family is a very real one - and one that many South Africans live with, even in the absence of the COVID-19 pandemic. Adequate funds give people a feeling of security. Currently, people are feeling the effects of runaway inflation, salaries that don't keep up with the cost of living, and now with containment measures affecting every business in the country and the world, people in full-time jobs are scared of retrenchments. Freelancers and casual workers face job losses and a severe reduction in income.
Does watching the news add to people's stress?
Our constant exposure to technology is a double-edged sword; it enables many of us to work remotely, but it also means we never escape the constant barrage of news. It is important to remain informed, but it is equally important to choose reputable and trustworthy news sources. Misinformation and fake news can spread unnecessary panic. Even the most optimistic of people are likely to experience fatalistic feelings under these circumstances. It is important to take time out from this and not spend all day watching updates on TV news, Twitter or Facebook. This can become totally overwhelming, escalate our stress levels, and make us lose perspective on the situation.
What are the physical signs of stress?
We respond to any sort of stress - whether caused by the pandemic or something else - in the same way: digestive problems (diarrhoea, constipation, nausea), headaches, general aches and pains, insomnia, sexual problems, rapid heartbeat, low energy levels. In the current situation, people might also be hyper-monitoring their every symptom as they are fearful of acquiring COVID-19. It is understandable that people are feeling stressed right now, but if these feelings become constant and uncontrollable, they could be symptoms of anxiety. Stress is a response to a specific situation, whereas with anxiety there isn't always an obvious stressor. Stress dissipates when the stressor disappears, anxiety does not.
What about people who already live with anxiety or depression?
The current pandemic is a very trying time for people who have live with diagnosed depression or anxiety, as it can exacerbate existing symptoms. The containment measures and uncertainty can cause anxiety-related symptoms to become worse and could make someone's life feel unmanageable, leaving them feeling overwhelmed by panic and dread. If left untreated, this could turn into depression, which is characterised by feelings of sadness and emptiness, a loss of interest in activities that were usually enjoyed, feelings of guilt and worthlessness, insomnia or over-sleeping, restlessness, feelings of hopelessness and difficulty concentrating.
Why are people panic buying?
It's the uncertainty of what the future holds. At the moment, each day brings something new and unpredictable. People like to feel that they have some control over the situation, and that is why stocking up on essentials gives them a feeling of control. They are doing panic management. They are making provision for an uncertain future. The fact that so many South Africans are unable to afford stockpiling is, of course, an additional stressor and highlights the economic inequalities in our society.
What can people do to manage their stress levels?
It is important to lean on your support systems and make regular contact by phone or online with those not living with you. Regular exercise and healthy eating are essential, and if you're working from home, stick to the routine you would have followed when going into the office, rather than just sitting around in your pyjamas.
There are many activities that can be enjoyed at home, but they take planning. Find something creative to do, and involve any children in meaningful activities. But don't feel you have to entertain them all the time – children must also take responsibility for their own entertainment. That can be their contribution in this situation. It is important to take time out, and to spend time outdoors in your garden, if possible.
What are the long-term emotional effects of this pandemic likely to be?
Economic hardship often causes emotional stress. Suffering can be both emotional and physical, and different people suffer in significantly different ways. The long-term economic effects of this pandemic are likely to be far-reaching and affect many millions of people. There will most likely be an increase in the levels of stress-related conditions. There might be an increase in the levels of substance abuse. Many people will be traumatised by the pandemic and its effects, and if people lose relatives or friends, there will be grieving and bereavement. People might be plagued by feelings of guilt that they were unable to do more to protect those close to them.
What can we learn from this experience?
We need to think positively of the measures introduced by President Cyril Ramaphosa as aimed at protecting us and our fellow South Africans. They are not a punishment. We can take solace in the fact that we are a resilient species and we have survived many other seemingly insurmountable obstacles. Necessity is the mother of invention, and our scientists are under pressure to find a vaccine against the COVID-19 virus. They might do so soon.
A crisis can bring out the best in people, and we see kindness and thoughtfulness and consideration in the majority of those around us. It is a time of connectedness, where we are all vulnerable - the virus knows no social, political or economic boundaries.
We can celebrate the dedication of all healthcare workers and be grateful that we have them. It is a time of reflection and an opportunity to re-evaluate how we live our lives. It is an opportunity to give to those around us. And few people who have lived through this will ever forget how to wash their hands properly again.
ALL MEDICAL INFORMATION FOUND ON THIS WEBSITE INCLUDING CONTENT, GRAPHICS AND IMAGES, IS FOR EDUCATIONAL AND INFORMATIONAL OBJECTIVES ONLY. DISCOVERY HEALTH PUBLISHES THIS CONTENT TO HELP TO PROTECT AND EMPOWER ALL SOUTH AFRICANS BY PROMOTING A BETTER UNDERSTANDING OF COVID-19.
Find a healthcare professional near you
Find a doctor or hospital near you online or by using the Discovery app.

Outbreak of the 2019 novel coronavirus
The 2019 novel coronavirus (2019-nCoV) has caused an outbreak of fatal respiratory illness first detected in Wuhan, China. This is a completely new strain with no vaccines available. The best way to prevent infection is to avoid being exposed to this virus.


Novel Coronavirus - wash your hands of the threat
As toddlers, we learnt to wash our hands. But, did we ever master the skill to the extent that is needed to wash pathogens off our hands, and save lives? Multiple studies show people don't wash their hands at the right times, in the right way or for the right amount of time. We contaminate the things and people we touch with the germs we carry on our hands.