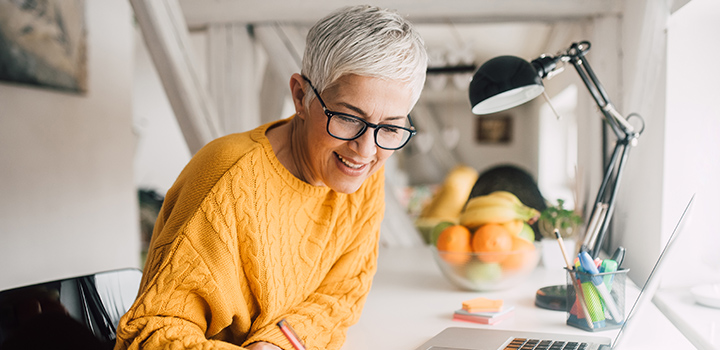 We share more insights on the latest HR practices that could have an impact on your firm's future profitability and success.
The COVID-19 pandemic is creating a far more humane corporate culture as companies dramatically step up their care for their employees' health, safety, well-being and quality of life. We share more insights on the latest HR practices that could have an impact on your firm's future profitability and success.
A review of surveys and analyses by several the world's top HR consultancies and progressive companies illustrates how COVID-19 has accelerated positive trends in employer–employee relations. It also highlights radical changes in traditional corporate leadership attitudes towards managing staff, ensuring productivity and working from home.
With working from home being the new norm, the changes have highlighted issues of trust and honesty. It has also persuaded corporations to find non-invasive electronic ways of monitoring productivity and workflow.
To illustrate the ubiquity of working from home, in March 2020, when the United Kingdom was approaching its COVID-19 infection peak, the United Kingdom's Office of National Statistics reported that 44% of employed adults were working from home. One recruitment agency's survey of 1 100 employees found that 95% of them were reporting multiple benefits, and 87% said working from home positively impacted how they worked.
According to Sean Kelly, the co-founder and CEO of SnackNation, which provides healthy foods and beverages to workplaces and home-based teams across the United States, remote work had taken root among start-up companies before the COVID-19 pandemic. However, it was far from mainstream – until lockdowns began. By early June 2020 he said; "we are in the midst of the greatest work-from-home experiment in history."
Saving money, evoking care
Kelly said that in appreciating the extent to which teams can be productive away from the office, employers were rethinking how much expensive office space they actually needed, while realising that the way they care for employees in this bleak time would shape their future ability to recruit the best talent and keep existing employees engaged.
A full 74% of survey respondents canvassed by Tiger Recruitment in the United Kingdom, said they enjoyed the time saved in not having to commute, 73% appreciated the money they were saving, and 52% enjoyed the increased flexibility of how they worked at home. Over half hoped their employers would notice the increased productivity and continue to support them in working from home, an aspiration realised; 86% of employers acknowledged that employees were working productively and 59% said they'd be more supportive of home-work in future.
Employee wellbeing as the new company measure
Kelly says that employee wellbeing will soon be the new standard on which company cultures are assessed, carrying an "outsize impact" on company performance and profitability. He believes connecting company success and employee well-being should be the beacon guiding decision-making in optimising a company's culture for a post-COVID world.
He says a survey of SnackNation's member-employers showed that 25 to 50% of them planned to have their workforce in the office at any given time when they were due to return. He warned of the dangers of micromanaging people, saying many leaders traditionally believed that keeping their staff in the office was a way of holding them accountable. The debilitating common wisdom was that one had to enforce accountability or risk a dip in productivity. He stressed that presence and productivity were not synonymous, adding that trust was bilateral and managers had to both create it and learn to use it through communication, honesty and action. This required occasionally scary self-examination from, and discussion between, leaders.
Somewhat ironically, the key was, "to expect more out of your team, not less – people tend to rise or fall to the level of your expectations," he said.
Pandemic generates new empathy
The COVID-19 quarantine has, mercifully, tended to render everyone more empathetic and has connected home and office environments like never before. Managers should focus on employees as people; their personal as well as career aspirations, while giving them the opportunity and space to optimise their quality of life, and to reach their key performance indicators.
Kelly says the office should be more of a perk than a necessity, adding that creating equity for both sets of employees is crucial. He says connection, collaboration and innovation are vital. HR managers need to adopt perks and programming that bridge an inherently unequal divide between office work and home work.
The Tiger Recruitment survey also showed that half of employer-respondents acknowledge that they could be doing more to support the mental health and wellbeing of their staff.
COVID-19 exposes corporate weaknesses
While there was no one-size-fits-all solution, the top three sources of psychological stress identified in the Tiger Recruitment survey were:
Not knowing how long the pandemic would last (63%)
Long-term job security (49%)
Contracting COVID-19 and falling ill (42%).
Many employees had lost loved ones, were caring for ill family members or had childminding duties, making employee wellness and mental health a top consideration. Tiger Recruitment said the pandemic had exposed many corporate weaknesses to top managers and executives. Small to medium companies had, by contrast, proved to be more versatile and agile in their responses.
The Connecticut-based data and analytics leader, Gartner, says 32% of organisations it surveyed were replacing full-time employees with contingent workers as a cost-saving measure. The percentage of workers likely to work from home had increased from 30% before the pandemic to 48% during-COVID-19. Also, 16% of employers were using technologies more frequently to monitor their employees using methods such as clocking in and out, tracing work computer use and monitoring employee emails or other internal staff chat.
Company behaviour diverged: some tracked productivity, while others monitored employee engagement and well-being. Gartner said the pandemic was accelerating the use of non-traditional employee-monitoring tools and the collection of staff health and safety data, emphasising that the latter required responsible use.
The data-analytics company encouraged executives to absorb COVID-19's financial impact rather than distributing the impact across the broad employee base. It suggests that, wherever possible, companies should seek talent-sharing partnerships with other outfits to help employees displaced from their jobs.
The South African National Institute of Communicable Diseases supports working from home. They also urge employers to create a safe office environment by providing hand sanitiser stations, masks and creating directional flows and distancing guidelines on the office floor.
Kelly adds that these measures are vital in lowering the anxiety levels of returning employees.
All medical information found on this website including content, graphics and images, is for educational and informational objectives only. Discovery Health publishes this content to help to protect and empower all South Africans by promoting a better understanding of COVID 19.