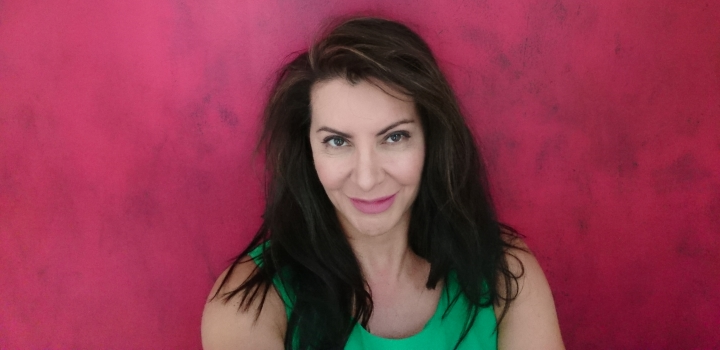 Mental wellbeing for healthcare professionals is always important, but even more so during the COVID-19 pandemic. In her new podcast, psychotherapist Louisa Niehaus, gives her views on challenges that healthcare professionals could face, and how to cope.
"The medical profession is stressful under normal circumstances. Facing the extreme uncertainty of COVID-19 for months could have a significant impact on mental wellbeing. Taking the time to listen to this podcast is in itself a positive," says Louisa Niehaus, a psychotherapist based in Johannesburg.
She warns that some healthcare professionals may experience acute physical, cognitive, emotional and behavioural stress reactions and shares how to identify and manage them.
Listen to Louisa's podcast – a part of the Discover COVID-19 podcast series - here. You will also find this and many other podcasts on our COVID-19 podcast hub.
Medical professionals have very real and acute stresses of their own
To observers, medical professionals appear strong and resilient in the face of the unknown. In the COVID-19 pandemic, physical and emotional challenges for medical personnel can include:
An increased workload, less time with patients and communication barriers due to personal protective equipment that covers the face
Working with new and frequently changing processes or protocols
Fears related to contagion for themselves and their families and a fear that they themselves might die from COVID-19
Caring for patients who are very sick and deteriorating or even caring for colleagues who are ill
Experiencing a moral dilemma or feeling a sense of guilt about treatment decisions or when patients die alone because family cannot be close; giving this news telephonically and not allowing family members to be near
Limited access to services to manage mental wellbeing and psychological distress
"More than any other group, it needs to be recognised that medical personnel are in danger of getting sick from possible constant exposure. It is normal to be experiencing anxiety and fear," says Louisa.
What can you do to manage the mental health effects you may experience?
Here are some of Louisa's tips to cope, she says:
"Start with the smaller things. Eat well, sleep, exercise and drink enough water.
Focus on the positive things and be thankful for the good things in your life.
Allow yourself to be proud of your role and the work you are doing to help others.
Keep in regular contact with family and friends.
Talk about your experiences and share your feelings with others.
Notice what is in your control and what is not.
Take time to rationalise your risks for infection and the risk for your family so that you can be cautious and feel comfortable going to work.
Know where your peer support network is, create a peer support group to notice acute stress in each other, and know how to access support services if you need it.
Acknowledge that you will experience certain emotions.
No matter how hard it is, take time to reset, take breaks and make time for rest."
"People respond differently to situations and not everyone will feel things to the same degree. We may not see the mental health effects until after the real problem (COVID-19) has ebbed. Not all the mental health factors will occur, nor will they necessarily last long, but it is important to know how to cope," says Louisa.
All medical information found on this website including content, graphics and images, is for educational and informational objectives only. Discovery Health publishes this content to help to protect and empower all South Africans by promoting a better understanding of COVID-19.
Find a healthcare professional near you
Find a doctor or hospital near you online or by using the Discovery app.

Outbreak of the 2019 novel coronavirus
The 2019 novel coronavirus (2019-nCoV) has caused an outbreak of fatal respiratory illness first detected in Wuhan, China. This is a completely new strain with no vaccines available. The best way to prevent infection is to avoid being exposed to this virus.


Novel Coronavirus - wash your hands of the threat
As toddlers, we learnt to wash our hands. But, did we ever master the skill to the extent that is needed to wash pathogens off our hands, and save lives? Multiple studies show people don't wash their hands at the right times, in the right way or for the right amount of time. We contaminate the things and people we touch with the germs we carry on our hands.