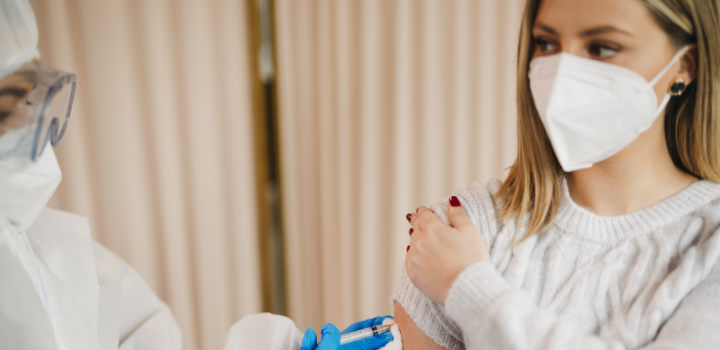 Welcome to Video 4 of our series on Understanding Vaccines with Dr Noluthando Nematswerani, Head of the Discovery Health Centre for Clinical Excellence. In this article we're assured that the currently available COVID-19 vaccines have passed all the necessary clinical trials before being distributed to the public.
Despite some uncertainty among the public, there are many good reasons to get vaccinated. These include:
Getting vaccinated will lower your risk of getting COVID-19. If you're infected, it also reduces your risk of serious illness.
A vaccination is a safer and more reliable way to build your immune system than getting infected with COVID-19.
Once you're fully vaccinated, you can do more of things you enjoy with people you care about.
But given how quickly the vaccines were able to be developed, how do we know that vaccines authorised for emergency use have undergone appropriate testing?
How we know COVID-19 vaccines are clinically safe and effective?
Even though existing technologies were leveraged to develop COVID-19 vaccines, it's important for people to know that no corners were cut. The same clinical trials that would have been required for a formal approval process were still followed, even for emergency-use authorisations of the vaccines. This applies to all the current COVID-19 vaccines available around the globe.
Because the testing and development of the COVID-19 vaccines were run in parallel, the process was sped up. This allowed more vaccines to be produced at a quicker rate, so more people around the world had access to them, as soon as safely and realistically possible. Watch Dr Noluthando explain here:
Anyone can use Discovery's COVID-19 Vaccination Navigator
Remember, Discovery's COVID-19 Vaccination Navigator is here to guide and support you on your vaccination journey. After you register on the national Electronic Vaccination Data System (EVDS), anyone (even if you're not a Discovery client) can use our navigator to book for your vaccination at a Discovery-managed site near you. Learn more about COVID-19 and vaccines here, and join the millions of South Africans who can proudly say, #IGotMyVaccine.