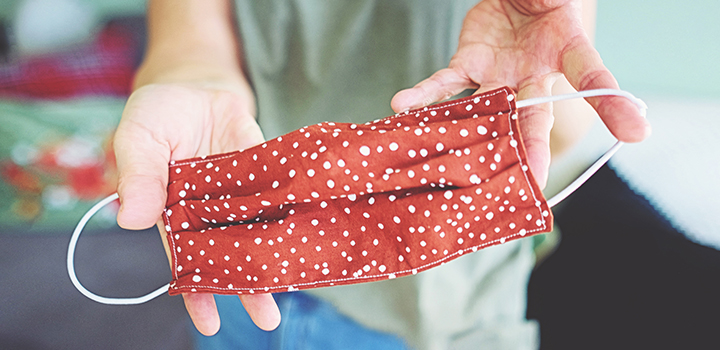 To help contain the spread of coronavirus disease 2019 (COVID-19), the National Department of Health has issued new recommendations on wearing face masks. South Africans are now advised to wear a cloth face mask – not a medical mask – when out in public
The National Minister of Health Dr Zweli Mkhize has recommended that all South Africans wear cloth face masks when they leave their homes to buy groceries, collect social grants, or go to hospital. This does not in any way replace i strong preventive measures like washing your hands for 20 minutes with water and maintaining social distance (keeping at least two metres away from others).
Cloth masks are NOT the same as medical masks
"It's important to note that medical masks are intended for health care workers and are therefore different from cloth face masks recommended for use by the general public," says Dr Noluthando Nematswerani, Discovery Health's Head of the Centre for Clinical Excellence.
"While wearing a cloth face mask does not prevent the risk of contracting the virus, new guidelines on the use of masks released by the National Institute for Communicable Diseases state that these maskscan play an important role in reducing the spread of the virus from infected individuals including those who are not showing symptoms. People who are not showing symptoms may not be aware that they are infected and continue to spread virus from droplets produced when they speak, cough or sneeze. It is therefore recommended that members of the general public use these cloth masks to prevent the spread of the virus. The use of cloth maskscan also lower the risk of contracting the virus from contaminated surfaces by acting as a barrier to touching your face."
"The Minister of Health is not advising us to go out and buy surgical masks," Dr Nematswerani emphasises. "We must still adhere to the World Health Organization's recommendations that only healthcare professionals, COVID-19 patients with respiratory symptoms, and caregivers who have close contact with COVID-19 patients should wear medical face masks."
Know more about cloth face masks
The National Department of Health has designed a series of posters to encourage South Africans to wear three-layer cloth masks when they go out in public. These posters are available on www.sacoronavirus.co.za.
Poster 1: Wear a cloth face mask when you go out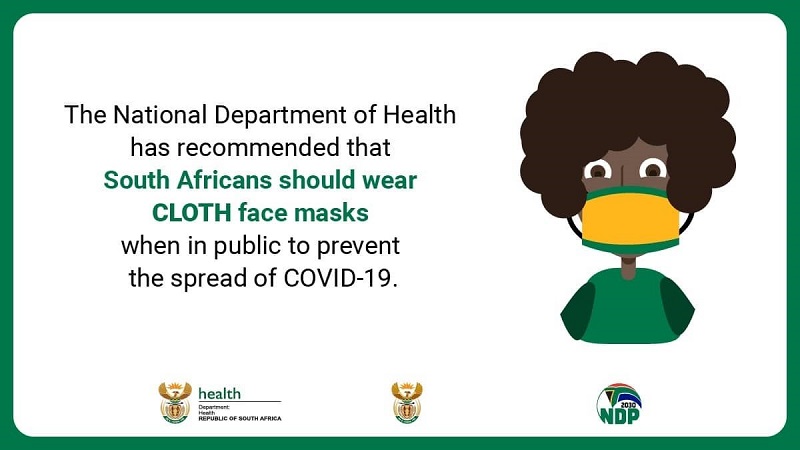 Poster 2: Handwashing and social distancing remain the most effective way to prevent COVID-19.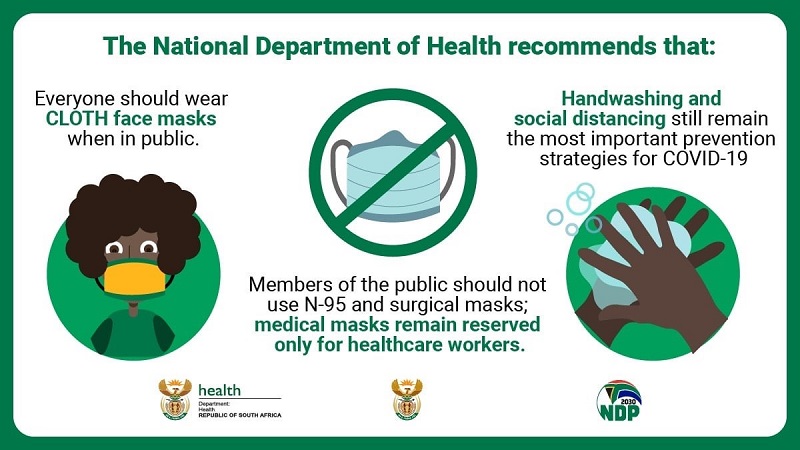 Poster 3: What is the main advantage of wearing a cloth face mask in public?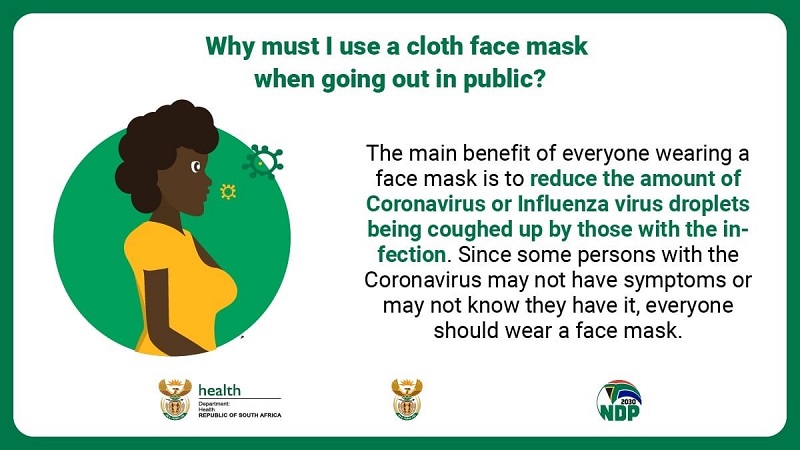 Poster 4: How to use a cloth face mask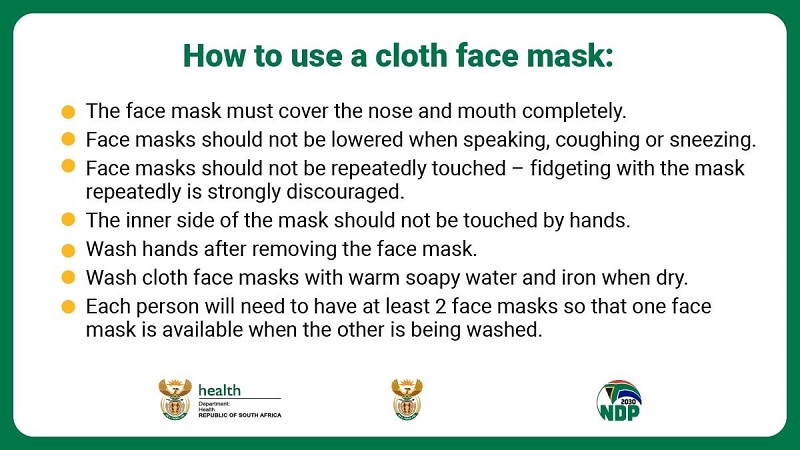 For more educational stories and tools, check out our COVID-19 information hub. Stay informed. Stay healthy. Stay home.
ALL MEDICAL INFORMATION FOUND ON THIS WEBSITE INCLUDING CONTENT, GRAPHICS AND IMAGES, IS FOR EDUCATIONAL AND INFORMATIONAL OBJECTIVES ONLY. DISCOVERY HEALTH PUBLISHES THIS CONTENT TO HELP TO PROTECT AND EMPOWER ALL SOUTH AFRICANS BY PROMOTING A BETTER UNDERSTANDING OF COVID-19.
Find a healthcare professional near you
Find a doctor or hospital near you online or by using the Discovery app.