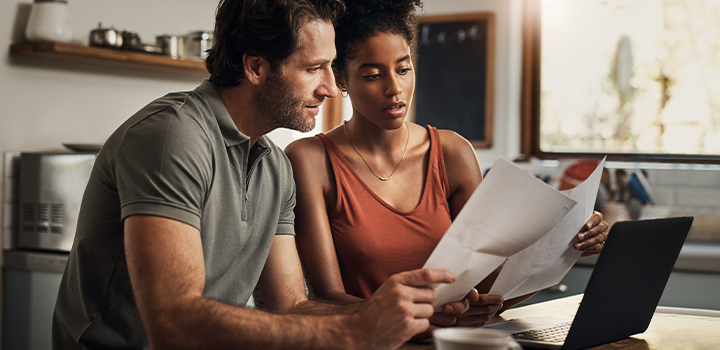 COVID 19 has reached South Africa. While our health department and stakeholders have been preparing to manage the impact of the virus in our country, each of us has a role to play to minimise the spread of the virus. But, if you or a family member get the virus, here are 10 things you need to know if you ever contract COVID 19.
Being proactive in the face of coronavirus 2019
"The world is bracing itself against the outbreak of coronavirus 2019, which is labelled as a public health emergency," says Dr Noluthando Nematswerani, Discovery Health Head of the Centre for Clinical Excellence. "However, South Africa has taken proactive steps for early detection of COVID 19, such as fever screenings at international airports, and clinical testing protocols to help identify and test people who may be presenting with symptoms suggestive of a COVID 19 infection."
"We have the power to protect ourselves and each other against the infection," Dr Nematswerani adds. "As a nation we must focus on one approach: prevention is better than cure."
The Centers for Disease Control and Prevention has created a guideline of 10 steps you can take if you catch COVID-19. Take a look:
10 steps to beat COVID-19 if you catch it
Stay home except to see your doctor.
Stay in a separate room from the people and animals in your home.
Call your doctor before you go to see them.
Wear a face mask when you are around other people.
Cover your mouth and nose with a tissue or a flexed elbow when you cough or sneeze and remember to safely and promptly discard all used tissues
Wash your hands thoroughly and often with soap and running water.
Avoid sharing personal household items.
Clean all surfaces, especially ones that you touch every day.
Monitor your symptoms and call a doctor or emergency services if you start feeling worse.
Stay home until your doctor says it's safe to go out again.
What shouldn't you do? The World Health Organization says the following measures are not effective against novel coronavirus 2019 and can harm your progress:
Smoking
Wearing many different masks
Taking antibiotics
"If you feel ill and have any of the symptoms of COVID-19, seek medical care early and share your travel history with your healthcare provider," advises Dr Nematswerani.
"There is no approved treatment available at the moment, but through early detection and preventive measures, COVID-19 can be effectively managed."
Read more: Understand novel coronavirus 2019 and prevent infection
All medical information found on this website including content, graphics and images, is for educational and informational objectives only. Discovery Health publishes this content to help to protect and empower all South Africans by promoting a better understanding of COVID-19.
Find a healthcare professional near you
Find a doctor or hospital near you online or by using the Discovery app.

Outbreak of the 2019 novel coronavirus
The 2019 novel coronavirus (2019-nCoV) has caused an outbreak of fatal respiratory illness first detected in Wuhan, China. This is a completely new strain with no vaccines available. The best way to prevent infection is to avoid being exposed to this virus.


Novel Coronavirus - wash your hands of the threat
As toddlers, we learnt to wash our hands. But, did we ever master the skill to the extent that is needed to wash pathogens off our hands, and save lives? Multiple studies show people don't wash their hands at the right times, in the right way or for the right amount of time. We contaminate the things and people we touch with the germs we carry on our hands.