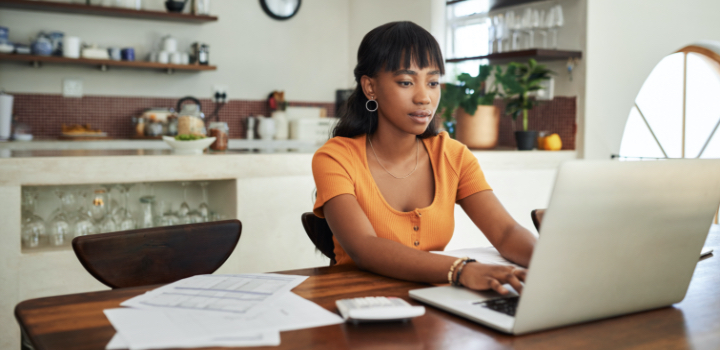 The COVID-19 pandemic has brought massive disruption to the South African and global economy. How are cybercriminals taking advantage of the uncertainty and pressure facing businesses and consumers – and the fact that millions of employees are working remotely?
Comprehensive physical distancing protocols are in place in South Africa and across the world. These protocols have significantly increased the use of online and mobile platforms to let consumers connect with others to accessing banking, online shopping, information on COVID-19 and more.
While many businesses have transferred their physical activities to online operations to adapt to these dynamics, cybercriminals have followed suit.
Examples of recent cyberattacks
In South Africa
On 19 August, the South African office of credit bureau Experian released a statement to say it was investigating an isolated data breach that saw it share information with a suspected fraudster who had been identified and saw the data deleted. "Our investigations also show that the suspect had intended to use the data to create marketing leads to offer insurance and credit-related services."
On 17 August, Momentum Metropolitan issued a statement that a third party unlawfully accessed data at one of its subsidiaries. Its investigations together with cyber forensic partners showed that the hackers did not steal client information. "Information accessed contains administrative and financial data that is not expected to prejudice any stakeholders of the Group," the company said.
On 9 June, Life Healthcare, which has 66 hospitals in South Africa, was hit by a targeted criminal attack on its IT systems. External cybersecurity experts and forensic teams were brought in to help with the investigation. Patient care was not impacted.
Globally
On 23 April, the World Health Organization (WHO) warned of a dramatic increase in cyberattacks directed at its employees, as well as of email scams targeting the public at large. Scammers impersonating the WHO in emails had increasingly targeted the general public to channel donations to a fictitious fund and not the authentic COVID-19 Solidary Response Fund. The number of cyberattacks experienced was more than five times the number directed at the Organization in the same period last year.
On 27 July, American GPS and fitness-tracker company Garmin reported it was the victim of a cyberattack that, "encrypted some of our systems on July 23, 2020. As a result, many of our online services were interrupted, including website functions, customer support, customer-facing applications and company communications."
Warning of vulnerabilities that arise when people work from home
Those who feel the pervasive cyberthreat most are information security officers. They've had to quickly pivot to support consumers who want to interact with businesses online, and with employees working from home. They've also had to make sure companies and clients are protected against network threats linked to the new realities defined by the pandemic.
The United Nations Office on Drugs and Crime (UNODC) warns that "Home-based working has increased the potential cybercrime victim pool. People take greater risks online at home which inadvertently exposes corporate IT to cybercriminals."
As the growing number of people relying on online tools overburdens security measures in place before the virus outbreak, offenders search for more chances of exposure to steal data, make a profit or cause disruption.
According to Interpol's COVID-19 cyberthreats information portal, "Cybercriminals are attacking the computer networks and systems of individuals, businesses and even global organizations at a time when cyber defences might be lowered due to the shift of focus to the health crisis."
Find out how today: Don't fall for phishing scams while you work, shop or chat online