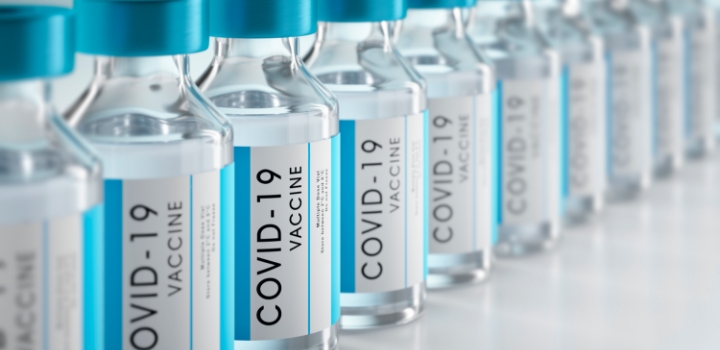 Welcome to Video 6 of our series on Understanding Vaccines with Dr Noluthando Nematswerani, Head of the Discovery Health Centre for Clinical Excellence. In this video, we're reminded how all new medicines are reviewed and approved, and how you can play your part and learn more about the national COVID-19 vaccine rollout.
South Africa aims to vaccinate 41.7 million adult residents by the end of the vaccination programme. Are you interested in the progress of SA's vaccine rollout plan? Learn more about the different phases of rollout, vaccines currently available to you, and how to register for a COVID-19 vaccination here.
Before you do, you might be wondering about the approval process the vaccines underwent.
All medicines are reviewed and authorised before distribution
Before any medicine, including the COVID-19 vaccines, can be administered to the South African population, it has to be authorised or approved by the South African Health Products Regulatory Authority (SAHPRA). The process entails a thorough review of the clinical data submitted by the manufacturer.
Use the Med Safety App to report any severe side effects
As part of the side effects monitoring process, SAHPRA has developed the Med Safety App that can be used by the public to report any side effects that they may experience after they get vaccinated with a COVID-19 vaccine. Understand that there are many common mild to moderate side effects that don't require reporting, but it's important to report severe and unexpected side effects to SAHPRA. Watch Dr Noluthando explain here:
Check out Discovery's COVID-19 Vaccination Navigator
Remember, anyone (even those who are not Discovery clients) can use Discovery's COVID-19 Vaccination Navigator for support and guidance on their vaccination journey. After you register on the national Electronic Vaccination Data System (EVDS), use our navigator to book for your vaccination at a Discovery-managed site near you. Learn more about COVID-19 and vaccines here, and join the millions of South Africans who can proudly say, #IGotMyVaccine.
All medical information found on this website including content, graphics and images, is for education and information objectives only. Discovery publishes content to help to promote a better understand of COVID-19 and COVID-19 vaccinations. The content covered is an overview of key concepts and is not exhaustive in nature. We encourage further reading from other credible sources where necessary.
South African organisations:
International Organisations: