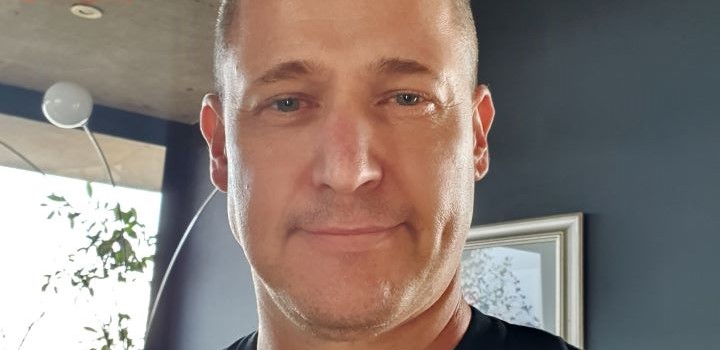 Can you imagine what it will be like to go back to work when the COVID-19 pandemic is eventually under control? Psychologist James Gower reimagines the post pandemic workplace, and shares advice for employers on how to build a better, more productive future.
Johannesburg based psychologist James Gower has extensive experience in facilitating employee wellness programmes. In this podcast, he explores how the COVID-19 pandemic might change the way we work – forever.
Listen to James discuss how COVID 19 has changed the world of work for the foreseeable future. His podcast forms part of the Discovery Understanding COVID-19 podcast series:
Working during COVID-19
"Since we can remember, we have been working like ants," James says. "Employees waking up at five, going to the gym, taking the children to school, having a nanny or aftercare look after the children while you were in meetings, boardrooms or at our desks in open-plan offices until we collected our children, went home, cooked dinner, helped with homework, watched TV and slept, only to hit the repeat button the next day."
"But then we encountered an obstacle – COVID-19 – and it changed every aspect of our lives: how we live, work, eat, sleep and interact with other human beings."
"Employers who had previously encouraged in-office, open-plan, socially interactive work environments had to change completely," he adds. What steps did employers take to keep their employees safe from the virus? "The answer was to wear masks, sanitise [your hands], physical distancing and eventually, to work from home. Tools that have always been available like Zoom, Skype, teleconferencing and email now became the way to communicate and manage our business environment."
The impact on the employee
James looks at the positive effects of COVID-19 on employees. "There are no more long commutes that could last up to two hours a day. This saves a tremendous amount of time and eliminates frustration," he says. "We now have more time with our children and family that have been in lockdown with us."
"As an employee, we can start our day with a much more relaxed and balanced attitude and this should increase productivity," he adds. "We can manage our time much more effectively, setting up to a schedule that includes work, family and especially creating that work-life balance that so many of us have lacked."
"Our work can also be more predictable and structured. Open-plan offices are wonderful for a quick question to a co-worker, but it can also hinder an employee who wants to focus on a goal and accomplish a task without interruptions," he explains.
James looks at the challenges this new way of working holds. "Multitasking has become a way of life. Now you are mommy, daddy, teacher, employee … This needs to be managed effectively and with caution. We've been used to having a complete split between work and home. Now, it's all merged."
He says flexibility is crucial. "Employees need to take appropriate responsibility to perform their work, communicate effectively with their employer, multitask, have a balance between work and their personal lives and work together with their partners."
The impact on the employer
James says with more businesses going online and people working from home, employers could save money on office and retail space – which, in turn, they could invest in "digital platform uptake to facilitate remote work".
"Although some companies will still need office space for specific needs and circumstances, these offices will have to be minimal and include certain health security measures," he says.
"When we look at the revolutionary open-plan office, it is clear the presumed positive impact it provided once is now possibly a thing of the past," he says. "Offices will probably have to be redesigned for the future, and physical distancing will become a necessity with or without an open-plan concept."
The way forward: advice for employers
James shares his expectations of a working environment after COVID-19. "We need to be sensitive to employees' and employers' needs, especially when the lockdown phases move into less stringent levels," he says.
"Employees need to reach their goals, but employers need to be careful in their expectations. We're all eager to return to a sense of normality, but we run the risk of overreaching and overworking ourselves and each other," he explains. "We need to build and strengthen the economy over time and systematically."
James says the pandemic holds many opportunities for growth. "Just as conflict is sometimes a needed catalyst for change, we need to use this pandemic and find some meaning in the situation to establish positive change for our future. A future that takes a negative and creates opportunity and growth around it and in spite of it."
"We will have to change the way we work, interact and live," he says. "We can see this a catastrophe, which it is, but we can pick ourselves up and, employee and employer together, we can go forward." His vision for the future? "A more balanced and more productive economy. At times, physically distanced, but socially integrated and healthy with a bright and sustainable future."
For more insight for employers, check out our Discovery COVID-19 information hub. Stay informed. Stay healthy. Stay home.
All medical information found on this website including content, graphics and images, is for educational and informational objectives only. Discovery Health publishes this content to help to protect and empower all South Africans by promoting a better understanding of COVID 19.