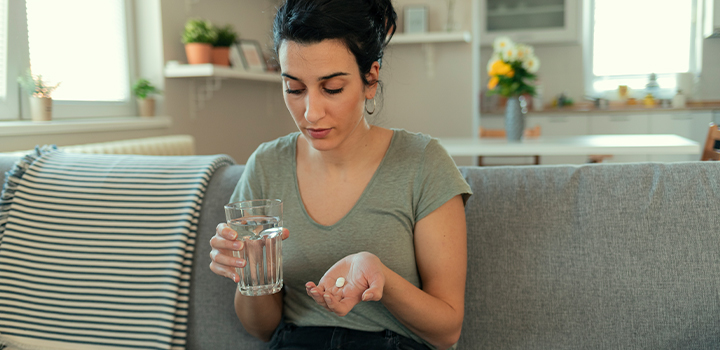 Home treatment is for someone with mild illness or those without symptoms and have, no underlying health conditions that may result in the development of severe illness.
Steps and advice to ensure the best care for everyone in the home
Along with following these steps, it's important that you have ongoing support and easy access to healthcare services while you are caring for someone at home in case their condition changes.
Rule number one: Wash your hands with soap and water before and after any contact with the patient and their direct environment. Here are the other steps the World Health Organization recommends:
Choose one person to care for the patient and do not allow any guests at home.
Have ways to contact your doctor or other healthcare provider directly. You need to be able to contact them at once until the symptoms of infection have completely cleared up. The healthcare providers also have to monitor your health while you're caring for the patient.
Everyone in the household must follow the preventive steps. This includes good hand hygiene, minimum contact and awareness about preventing the infection from spreading to others in the household.
Use a well-ventilated room with windows that open. If possible, keep the patient alone in the room. If this is not possible, keep a distance of at least one metre and do not share a bed.
Limit movement to shared spaces (like the kitchen or bathroom) in the home and keep the windows in these rooms open so air can circulate.
Wear a clean, new medical face mask when you are with the patient and follow the guidelines on wearing and discarding a mask. If possible, the person receiving care must also wear a medical face mask to prevent droplets from spreading through the air. You can also wear medical gloves to avoid direct contact with any bodily fluids. Throw these items away and clean your hands thoroughly.
Wash and disinfect surfaces in the room, bathroom, kitchen and the house every day (including bedside tables, frames and other furniture). Wear gloves and protective clothing. You can use regular household soap to clean surfaces and then apply diluted household bleach.
Utensils, linen and the things you have to throw away
Do not share anything, including eating utensils, towels, and linen with the patient. Have dedicated items for the person receiving care. Wash everything with soap and water before using it again.
Put clothes and linen into a laundry bag for washing. Do not shake it and avoid contact with your skin and clothes. Use regular washing powder or machine wash at 60 to 90°C with household detergent. Let the laundry dry thoroughly.
Be careful with infectious waste like masks, gloves and other materials. Ask your healthcare providers about this so that it goes to a medical landfill and not an unmonitored open landfill area.
Check your health
When you've cared for someone at home, you are considered a 'contact'. This means you have to monitor your own health continually. Do this for at least another 14 days from when your doctor declares the person you cared for healthy.
All medical information found on this website including content, graphics and images, is for educational and informational objectives only. Discovery Health publishes this content to help to protect and empower all South Africans by promoting a better understanding of COVID-19.
Find a healthcare professional near you
Find a doctor or hospital near you online or by using the Discovery app.

Outbreak of the 2019 novel coronavirus
The 2019 novel coronavirus (2019-nCoV) has caused an outbreak of fatal respiratory illness first detected in Wuhan, China. This is a completely new strain with no vaccines available. The best way to prevent infection is to avoid being exposed to this virus.


Novel Coronavirus - wash your hands of the threat
As toddlers, we learnt to wash our hands. But, did we ever master the skill to the extent that is needed to wash pathogens off our hands, and save lives? Multiple studies show people don't wash their hands at the right times, in the right way or for the right amount of time. We contaminate the things and people we touch with the germs we carry on our hands.