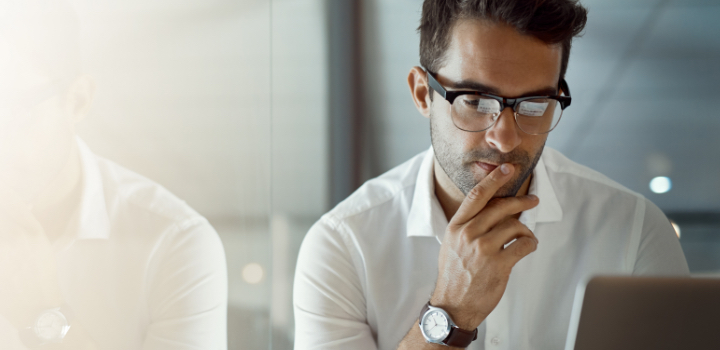 Adaptability and resilience are essential qualities in weathering the inevitable challenges that businesses face. Change is a certainty. However, can far-reaching change, or crisis – such as a global pandemic – allow for evolution for the better within companies and among their people?
It's fair to say that much of the world is still reeling in response to the ongoing effects of the COVID-19 pandemic. This crisis took hold seemingly overnight. Yet, its effects on businesses and the people within them will be with us for a while to come.
Have we paused to reflect on how much resilience we have shown?
The devastating short- and long-term economic effects of the pandemic have forced South Africans to dig deep in the face of recession and job losses, illness and the death of loved ones. We've had to adapt to the economic and societal pressures at hand.
Have we paused to reflect on how much resilience we have shown, as a people? Have we considered the valuable lessons in the way in which businesses, large and small, have adapted their ways of working and offerings to meet society's changing needs at this time?
In his 16 September national address, President Cyril Ramaphosa reflected on the ways in which the pandemic had taken a toll on human life, the South African economy and our society. "We have endured a fierce and destructive storm. But, by standing together, by remaining resolute, we have withstood it." He also said, "We have succeeded in overcoming the worst phase of this epidemic while protecting the capacity of our health system. I wish to applaud you, the people of South Africa, for this achievement and for the thousands of lives that have been saved through your collective actions."
Which qualities make organisations resilient?
"The human quality for adaptability and innovation thrives in an organisational culture that puts people first," says Nonku Pitje, Head of Employee Health Solutions at Discovery. "It is through the collective will of all employees that companies are able to adapt and innovate while remaining true to their core purpose and organisational values."
Group CEO Adrian Gore has time and again said that our core purpose – to make people healthier and to enhance and protect their lives – has never been more relevant than in 2020.
"We have been fortunate enough to remain fundamentally guided by our core purpose through the COVID-19 pandemic," Gore said. "Every new benefit, offering or intervention that has come to light this year, for the benefit of clients and all South Africans, has been guided by employees anchoring themselves to our core purpose. At the end of the day, there is a virtuous cycle at play. Our employees feel the freedom to innovate and adapt because our culture has always put our people first. Their behaviours feeds patterns of innovation that ensure that our Shared-value Insurance model remains relevant."
Innovation within the business to enable remote work
The COVID-19 pandemic represents a global mega shift that has affected our environment and entrenched ways of living and working in a way that none of us would have dreamed possible.
"The COVID-19 pandemic has reminded us that change is constant and that it sometimes brings great discomfort," says Pitje. "However, the seeds of greater efficiency also lies at the heart of crisis. As unfortunate as the COVID-19 pandemic's impact has been, we cannot deny that the pandemic and measures aimed at curbing the spread of the disease have fuelled innovation on many levels.
"We had always been on trajectory towards more agile ways of working, but the pandemic pushed the company to quickly reimagine what it means to have a truly remote, digitally enabled workforce. We fortified all capabilities on this front to ensure business continuity and prevent the possibility of cyber vulnerabilities," she adds. "We have paid attention to what works and what doesn't and used this challenging time as a catalyst towards inspiring greater efficiencies within the business and within individual teams."
Innovation that betters society as a whole
In a recent interview (9 Sept) with My Broadband, Discovery Group CEO Adrian Gore made this point, "I am a deep believer that we need to focus on seeking the positives along with the negatives, to make better decisions. In difficult times opportunities are under-priced – people are distracted, competitors are distracted, asset prices are lower and, ironically, although it's difficult and takes courage, it's actually easier to build than at other times."
"At Discovery, we believe firmly in building and growth that considers the needs of the society in which a business operates and responds accordingly," adds Pitje.
"One example of our response early in the COVID-19 pandemic in South Africa is how Discovery partnered with Vodacom to bring free COVID-19 online doctor consultations to all South Africans in an attempt to allow doctors to remotely assess potential symptoms of COVID-19 in a way that kept both patient and provider safe. It was very important that all South Africans would have access to this offering and this was our point of departure."
"Then, in early September, the National Department of Health launched South Africa's new Bluetooth contact tracing app – COVID Alert SA. Discovery has been privileged to work closely with our national government in a pro bono role, on the app development. COVID Alert SA allows app users to know their risk of exposure to COVID-19 at all times, and does this in a way that fundamentally preserves privacy. As we move to alert level 1, and more and more people re-enter the workplace and increase engagement in society, this innovative digital platform will go a long way towards helping micro-populations – employees within a business – to understand their exposure to COVID-19 and therefore curb the spread of the disease. In this way, employees are empowered to limit further impact of the pandemic on their place of work, and contribute to preventing a second wave of infection in the country as a whole."
"We have also worked hard to ensure that we devise support and procedures that assist local businesses across the board to manage their response to the pandemic, in order to assist them to keep their employees healthy and continue to do what they do best."
"At Discovery, we have felt a responsibility to innovate in a way that adds to national efforts to keep all South Africa's people safe, and enhance and protect their lives however possible. This drive has also allowed us to remain focused on our core purpose through a very challenging year."
Read more on ten powerful habits that build personal resilience.