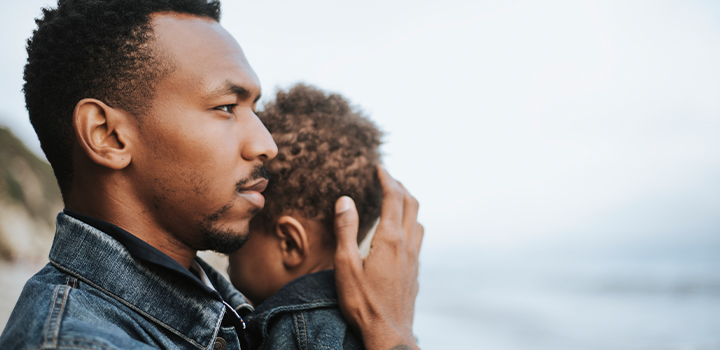 There are some overlapping symptoms between COVID-19, flu and the common cold. Here's a guide to understanding this overlap and how to deal with COVID-19.
The signs and symptoms of COVID-19 may seem non-specific and somewhat similar to those associated with the common cold or influenza. This table shows the difference and similarities:
COVID-19

FLU

COLD

Incubation period

(time from exposure to first symptoms showing)

2 – 14 days

1 – 4 days

1 – 3 days

Start of symptoms

Abrupt onset of symptoms

Gradual onset of symptoms

Typical length of illness

Undetermined

7-14 days

7 – 10 days

Fever

Common

Common

Rare

Fatigue

Sometimes

Sometimes

Sometimes

Cough

Common – usually dry

Common – usually dry

Mild

Sneezing

No

No

Common

Aches and pains

Sometimes

Common

Common

Runny or stuffy noses

Rare

Sometimes

Common

Sore throat

Sometimes

Sometimes

Common

Diarrhoea

Rare

Sometimes for children

No

Headaches

Sometimes

Common

Rare

Shortness of breath

Sometimes

No

No
Sources: World Health Organization, Centers for Disease Control and Prevention
Call your doctor, but don't go to their rooms
With flu season around the corner, the signs and symptoms listed in the table above may become more common. If you suspect that you have been exposed to COVID-19, notify your doctor telephonically to avoid exposing others to the illness.
It's likely that your doctor will ask specific questions to determine whether or not it is necessary for you to book a physical consultation as well as guide you on what to do next. From there, if COVID-19 is suspected, they will make the most appropriate call and ensure the required steps are taken to ensure the very best care for you.
Keep your child from spreading their illness to others
It's important to teach children to protect themselves from COVID-19 and other illnesses. Now is the time to ensure that children understand the preventive habits that curb the spread of infection and educate them about those healthy habits that they can take into adulthood.
For more information on coronaviruses:
For more information and support:
Contact Discovery Health on 0860 99 88 77 for more information.
Visit the NICD website.
All medical information found on this website including content, graphics and images, is for educational and informational objectives only. Discovery Health publishes this content to help to protect and empower all South Africans by promoting a better understanding of COVID-19.
Find a healthcare professional near you
Find a doctor or hospital near you online or by using the Discovery app.

Outbreak of the 2019 novel coronavirus
The 2019 novel coronavirus (2019-nCoV) has caused an outbreak of fatal respiratory illness first detected in Wuhan, China. This is a completely new strain with no vaccines available. The best way to prevent infection is to avoid being exposed to this virus.


Novel Coronavirus - wash your hands of the threat
As toddlers, we learnt to wash our hands. But, did we ever master the skill to the extent that is needed to wash pathogens off our hands, and save lives? Multiple studies show people don't wash their hands at the right times, in the right way or for the right amount of time. We contaminate the things and people we touch with the germs we carry on our hands.