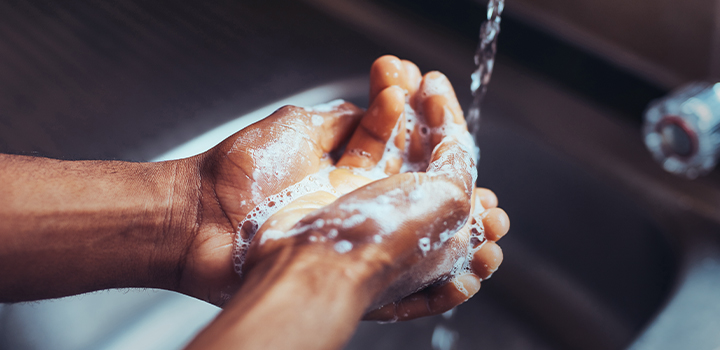 With the recent outbreak of novel coronavirus 2019 and the flu season upon us, raising awareness and preventing viruses from spreading is crucial. Here are eight simple, yet powerful steps, you can take every day to protect yourself and your loved ones from getting sick.
Spreading a message of prevention can help stop viruses
The following eight simple, powerful habits can protect you against coronaviruses, flu viruses and many other pathogens that are common in South Africa and abroad.
Wash your hands often, Clean your hands often by washing them with soap and water for at least 20 seconds or using an alcohol-based hand sanitizer that contains 60%–95% alcohol. Soap and water should be used if hands are visibly dirty.
Avoid close contact with sick people. These are a number of conditions that affect your nose, throat, airways or lungs, and keep you from breathing normally.
Avoid touching your eyes, nose, and mouth with unwashed hands.
Practise cough etiquette: When you cough, maintain your distance from others. Cover your mouth and nose with clothing, a flexed elbow or a tissue. Throw away the tissue immediately and wash your hands afterwards.
Avoid spitting in public.
Clean and disinfect objects and surfaces that you or others touch often. The virus that causes COVID-19 can survive on common surfaces such as plastics, ceramics, glass and stainless steel for three days and longer.
Avoid eating raw or undercooked animal products. Handle raw meat, milk or animal organs with care to avoid cross-contamination with other uncooked food. Use different cutting boards and knives for raw meat and other food. Wash your hands between handling raw food – especially meat – and any other food.
Do not eat the meat that comes from animals that have died of diseases.
If you feel ill and have any of the symptoms of COVID-19, seek medical care early and share your previous travel history with your healthcare provider," Dr Nematswerani concludes.
Read more: Understand novel coronavirus 2019 and prevent infection
All medical information found on this website including content, graphics and images, is for educational and informational objectives only. Discovery Health publishes this content to help to protect and empower all South Africans by promoting a better understanding of COVID-19.

Outbreak of the 2019 novel coronavirus
The 2019 novel coronavirus (2019-nCoV) has caused an outbreak of fatal respiratory illness first detected in Wuhan, China. This is a completely new strain with no vaccines available. The best way to prevent infection is to avoid being exposed to this virus.


Feeling the flu? Why and when to taper back on training
Feeling under the weather? There's a reason doctors always prescribe rest when you're ill. Here's how to be mindful of your body's needs, plus an easy way to earn 1 000 Vitality points for keeping the flu at bay with a flu vaccination.