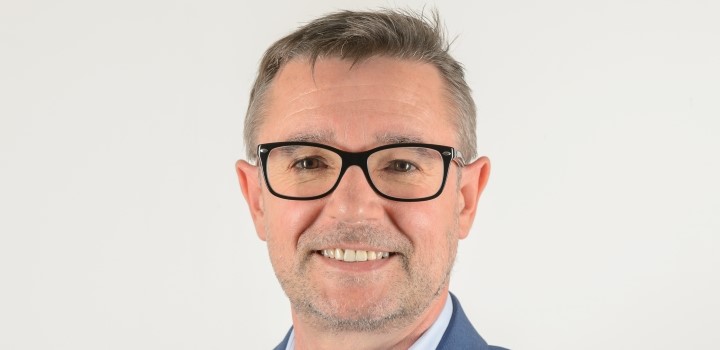 Psychiatrist Prof Christoffel Grobler says one positive aspect of the COVID-19 pandemic is that it has allowed people to be more open about their mental health in the workplace. Will mental health become a bigger priority in the future? He hopes so.
Listen to Prof Grobler discuss how COVID-19 has changed how we experience and talk about our mental health, especially in the workplace. His podcast forms part of the Discovery Understanding COVID-19 podcast series:
Mental health before COVID?19
Prof Grobler is a psychiatrist and a Discovery Foundation alumnus who advocates for normalising conversations about mental health in the workplace. He specialises in corporate mental health and psychiatric impairment assessments for the insurance industry. "This work has made me realise how many people suffer from common mental health disorders like anxiety and depression without knowing it," he says.
"They may have gone to their GP from time to time to ask for treatment for the physical symptoms of common mental disorders, like fatigue, muscle tension headaches, insomnia or possibly even saying that they're feeling stressed, not realising that these symptoms are the physical symptoms of a possible anxiety disorder or even depression."
"Doctors are not exempt from mental illness"
Prof Grobler says education about mental health issues and how to treat them is vital. "Did you know that up to one in four females and one in six males will in a lifetime have a depressive episode? And one in five people will have an anxiety disorder but less than 50% of people with an anxiety disorder will actually get treatment."
"That is so sad for me because it really sucks to feel anxious all the time," he adds. "Trust me, I know, because I have an anxiety disorder myself. Doctors are perfectionistic by nature and this type of personality is prone to anxiety. The point I'm making is that doctors are not exempt from having mental illness."
Mental health during COVID-19: It's normal to feel stressed
Prof Grobler says the pandemic is undoubtably affecting our daily routine and how we fulfil our work responsibilities.
"Running a home, cooking, cleaning, looking after the kids, trying to stay in a work routine, getting interrupted while working, getting used to online meetings and freezing screens, resisting the urge to be online and available all the time and switching off at the end of the day. Sound familiar? This is not normal by any stretch of the imagination and definitely enough to make anybody feel stressed."
Prof Grobler has noticed that during the pandemic, more people are having open discussions about how working from home affects them psychologically. "It would appear that there is a change in the way people are talking about their stress and my hope is that this pandemic will open the door for all of us to start talking more openly about our mental health challenges without feeling judged by others because of the stigma associated with mental illness."
He explains that stigma is the main reason why people don't have conversations about mental health. "Two out of three employees will not disclose to their manager or their employer that they have a mental illness for fear of being judged, seen as being lazy or being looked over for promotion," he says.
Mental health after COVID-19: A bigger priority?
So, how should we approach mental health in the workplace after COVID-19? "Recently, I listened to a webinar and one of the themes that stood out is the importance of middle managers in future, how their roles will change and that they will have to start speaking up about looking after the mental health of employees."
"CEOs were encouraged to develop a better understanding of their business and their people and to consider things like: why does everyone have to be at work at the same time?"
"A remark that I especially liked is that instead of appointing a chief happiness officer as so many big corporations are doing these days, maybe they should be appointing a chief listening officer," he adds. "We cannot all be happy all the time and I've always wondered about the expectations and responsibilities a poor happiness officer has to carry. But a chief listening officer makes a lot more sense. We all want someone to listen to us from time to time."
Prof Grobler concludes: "So, what will the workplace look like in future? Your guess is as good as mine. I do hope, however, that employers are going to take the mental health of their employees a lot more seriously and take the necessary steps to create a working environment where people feel comfortable talking about their mental health issues."
For more insight, check out our Discovery COVID-19 information hub. Stay informed. Stay healthy. Stay home.
All medical information found on this website including content, graphics and images, is for educational and informational objectives only. Discovery Health publishes this content to help to protect and empower all South Africans by promoting a better understanding of COVID-19.