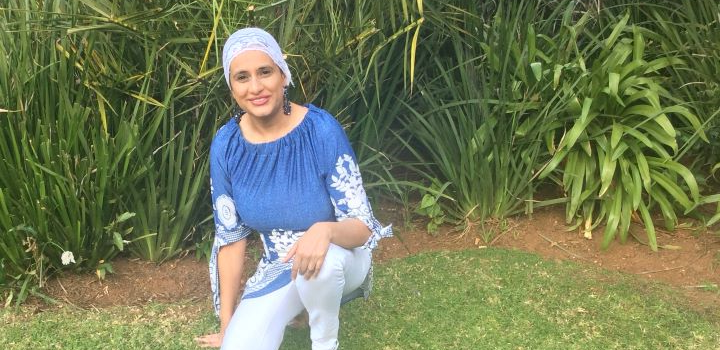 We are edging towards returning in the near future to work, to school and to life almost as we knew it before the COVID-19 pandemic but for the most part much-changed. It is normal to have fears around the new normal. Here's how to manage them.
Listen to psychologist Zaakirah Mohamed share her take on the changing world of work and COVID-19. Her podcast is a part of the Discovery COVID-19 podcast series and you will find it along with many other podcasts on our COVID-19 podcast hub.
Despite practising telemedicine as a way to see her patients remotely, psychologist Zaakirah Mohamed, from Bedfordview in Gauteng, says: "I too face the very same fears as most of you. Most of us worry about our own safety and the safety of our loved ones right now."
She says it might not be our choice to go back to work, for example, some essential workers have taken oaths to work, and others who lack the financial freedom to choose, and parents or matric learners. Mohamed says: "We are all working for a purpose and we are all working with the right intention. When we focus on the reason we are going out there, it is easier to understand why we are going through this."
Tackle the practical elements first, for peace of mind
Mohamed says that we can only continue to do what is in our control, which helps stem anxiety. "Sanitise your hands, wear a mask, using personal protective equipment when necessary. When you focus on what you can control, that helps to reduce anxiety. When we focus in on things which we cannot control, like when will a vaccine be discovered, this creates more anxiety," she says.
She advises the change in work–home or school routine will have a mental impact. This could be because we might have to change clothes outside before going into our homes, or to self-isolate. "This means that you cannot get that hug from that family member. It may lead to feelings of helplessness, frustration, irritability and anger. All of these feelings are okay. These are abnormal times and therefore, in abnormal times, these are normal reactions," she says.
Mohamed warns though, that if the reactions become "overwhelming and overpowering", then it is time to seek help. "Do not think that when you do need professional help that you are weak, or you are a failure. Mental failure is not a failure on your behalf."
She says when life feels unsurmountable, it is valuable to question what you can control, and work from there. Considering people have extra responsibilities, these need prioritising into what is manageable, and with reasonable standards. "Ask yourself, what am I doing about the things I am able to control? How can you make your workday bearable?"
Self-care solutions for an unusual time
"Self-care is looking after one's physical, emotional and psychological wellbeing. The saying goes that 'you can't pour from an empty cup'. Therefore, in order for us to help others, we first need to help ourselves," says Mohamed.
She adds that sleeping well, eating well and healthily, exercising and connecting are among the basics of self-care. "Connect with others. These things are all part of self-care. They will lower your stress levels and increase your immunity."
Ways to practise self-care and mindfulness, according to Mohamed:
Find something you like to do. Whether it is listening to music, reading a book, taking a long shower or bath. Make time during the day for that activity.
Practise mindfulness. This means being present in the here and now, whatever you are doing without any judgment.
Breathe. One tool of mindfulness is simply breathing. When you breathe, be aware of the breaths you take in and the breath that leaves the body. Your exhale always needs to be longer than your inhale.
Another quick, but effective technique is a purposeful distraction. Try and get into a quiet corner and concentrate. Look around the room and observe five things that you can see. Now find four things that you can touch. Then, find three things that you can hear. Next, look for two things that you can smell. Last, find one thing that you can taste. "This 5-4-3-2-1 practice keeps you grounded. It keeps you in the present but not allowing your thoughts to become overwhelmed by the past or the future."
Start your day on a positive note. "When you wake up, try and think of things that you are grateful for. Limit your exposure to media, whether it's the news or social media. Do not switch on the news or any social media platforms first thing in the morning or just before bedtime. This leads to anxiety," she says.
We are all in this together
"Whenever we are feeling like things are becoming too much, take a time out. Practise these exercises," she says. "Remember, these are unprecedented times. There are no road maps, there are no guidelines and therefore, uncertainty is an emotion to be expected. What we need to do is learn to tolerate uncertainty and accept it," says Mohamed.
"I heard a very profound quotation recently: 'Look how much you've already managed to adapt to. Look how resilient you've already been. There's no right way to respond to this, because it's never ever happened before. Give yourself some credit, there's no one in the whole world who has figured this out. So, it's absolutely okay if you don't either.' "
She concludes: "Stay safe, be kind and stay positive."
All medical information found on this website including content, graphics and images, is for educational and informational objectives only. Discovery Health publishes this content to help to protect and empower all South Africans by promoting a better understanding of COVID 19.