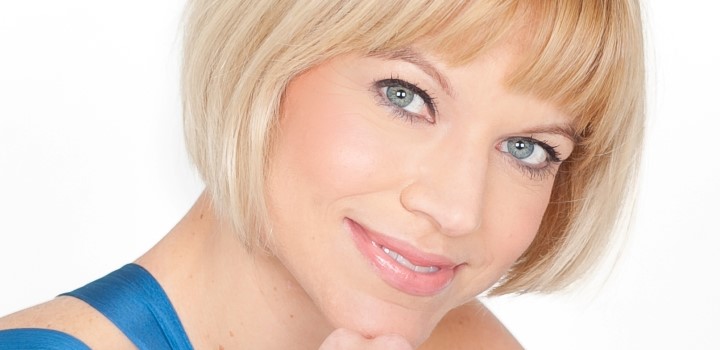 The COVID-19 pandemic has changed how we live. For children, understanding these changes is a challenge in itself. How can parents navigate this? Professor Renata Schoeman offers some tips.
Many parents face many areas of responsibility right now. They're facilitating childcare, school work and potentially their own work fulltime in the home environment, while the broader society contributes to flattening the curve through slowing the spread of the virus. Responsibilities aside, parents are dealing with their own anxieties, all while having to guide the family through uncertainty.
What can parents keep in mind while they manage their homes and help their children? Prof Renata Schoeman offers advice and tips.
Adapting to a 'new normal'
The reality we are all adjusting to today came about at short notice. Parents had little time to organise their households after the announcement of strict containment measures.
Parents had to scramble together household provisions, make sure their technological needs were satisfactorily set up, adapt schooling schedules and take care of children as their fulltime caregivers.
Professor Schoeman says parents should first keep in mind their own anxiety. We all experience emotions, no matter our age; children may interpret things differently to adults.
Children tend to model their behaviour on those closest. They're tuned in to their parents' words and actions. Part of adapting to a 'new normal', while temporary, must consider the household dynamic. Being confined together will affect everyone differently, so parents will need to manage their own personal anxieties and concerns before they can best assist those of their children.
Helping children to cope through stress from this health crisis
"One of the biggest stresses for any child is a change in their routine," says Professor Schoeman. Changes to routine involve general movements, including trips to school and back every day. It also involves not being around their friends. For many children, this may be more stressful than the health crisis itself.
"Children may respond to stress in different ways," she adds. Depending on their age, children can become anxious, clingy, withdrawn or even angry and display agitation. Younger children may experience bedwetting or throw more tantrums than usual – a potential sign of anxiety. Professor Schoeman recommends responding to such outbursts with calm.
"It's very important to respond in a supportive way – to listen to their concerns and give them that extra love and attention they might need now," she says.
Older children may understand a viral illness better and find it scary. Fictional books and films may have influenced the fear. They "might have the idea that this is the end of the world," she says.
To them, these fiction stories are somewhat playing out in real life.
So it's important to explain to children – with care – the nature of this health crisis, its signs and symptoms and what everyone needs to do to help prevent it. Be realistic and find the most age appropriate way to help them understand.
"Provide facts about what has happened, explain what is going on, and give them clear information about how to reduce their risk of being infected," she adds.
Many children may ask "what if" questions – these will guide parents on their children's concerns. Some children may want answers to 'what if a parent or another loved one becomes ill?' 'What if they or someone else in the family has to go to hospital?' 'What if I start feeling unwell?'
Other children may express concern about who to call for help if it becomes needed. Be honest and reassuring when answering.
"Use words that are age appropriate. Never overshare – only answer what the child asks. Then you will know that you will give them the appropriate answer," Professor Schoeman advises.
"I think it's important to be honest," she adds. Parents can share their own concerns, as appropriate, but also reassure their children that everyone must practise the same preventive measures to stay healthy.
Implementing structure and order
Routine can be an anchor for children when so much is out of sorts. Professor Schoeman recommends keeping routines and schedules as best as possible. Routine and structure are as helpful for adults as they are for children.
Maintaining structure is even more crucial now because of the current uncertainty. "The more uncertain our environment is, the more important it is to keep certain things stable," explains Professor Schoeman. "The more stability and routine we can maintain, the more it contains the other uncertainties of which we have no control."
Children also really need quality time with their loved ones. "The more you invest in them now, the calmer they will be," she adds. "They don't have another outlet. You are their sponge at this stage – so be creative about new activities that you can do."
While families may be restricted in exercise and certain activities, be creative about it together. "You could even build an obstacle course in the house," she suggests.
Being mindful around children
Parents are now understandably concerned about many things. For one, the financial impact of this health crisis will weigh on many people. Professor Schoeman points out that children may express concern about this on some level too. Children can worry on their parents' behalf. So, parents should be careful about voicing any financial concerns in front of their children.
With more people becoming infected with this virus, chances are someone you know may be directly affected. Parents must be mindful of how they handle this with their children. Professor Schoeman doesn't recommend hiding the facts, but rather finding an approach that avoids fear.
She says be honest but focus on the positive. While someone the family knows may have gone into hospital, mention that great doctors are taking care of them. This approach has truth and will be less unsettling for everyone, children too.
Handling stigmatisation
Professor Schoeman advises parents to handle children's perceptions with care so they don't tend to label others or stigmatise. Help them understand that this virus doesn't distinguish between people – everyone is equally at risk. "So, act with kindness and still reach out to people," she says.
Maintaining contact with loved ones, no matter their potential exposure risk, is essential. A little support can go a long way – and that's good to teach children, especially through a crisis such as COVID 19.
When it comes to guidelines on wearing masks, it's also important for parents to help children understand that wearing a mask does not necessarily mean a person is sick. Many people, parents included, may need to wear a mask as a preventive measure, especially with flu season approaching.
Addressing questions about essential service workers
Some children may have questions about individuals who are permitted to leave home to work during this time of strict containment. Many children may express their curiosity because perhaps a parent is considered an essential worker. Others may know of someone else or merely be curious.
Children's curiosity may relate to anxiety or even fear that their loved one could be at risk of becoming ill every time they leave home. Professor Schoeman recommends reassuring a child that essential workers, in particular healthcare workers, are allowed to leave home to help keep society safe.
Parents who are essential workers can tell their children they're proactively acting to protect themselves – wearing a mask, keeping a two-metre distance from others, disinfecting objects and washing hands. When parents explain their positive actions to protect themselves and others, this may ease a child's concerns.
Making personal hygiene an important part of their day
Personal hygiene should not be a new habit for anyone, but it has become all the more important during this pandemic.
Professor Schoeman recommends every household member develop responsible habits. Parents can implement specific hygiene practices and then washing hands appropriately. These could be handwashing or applying sanitiser every time a family member comes back inside the house from the garden or disinfecting and wiping down packaging of foodstuffs after grocery shopping.
Small children could also learn the importance of handwashing through clever use of different coloured soaps. Professor Schoeman shares an example of using green, yellow and red soap varieties:
Use green soap to wash hands for minimal exposure, such as when the family has not left home for groceries.
Use yellow soap when risk of exposure increases a little, such as after someone goes out to buy groceries.
Use red soap if a family learns of a greater chance someone in the household has been exposed.
Professor Schoeman suggests this approach to help keep children alert and also engaged in personal hygiene, making it easier for parents to manage the requirement and so protect their children.
Handling physical distancing with the extended family
This is tricky for families – if a child contracts COVID-19, they may only be mildly affected or even asymptomatic. Seniors, however, can become very ill, often needing hospitalisation. This means physical distancing in family structures has become necessary. Children and their grandparents may now not be able to be around one another.
Professor Schoeman recommends explaining the risk factors of the age groups carefully and with sensitivity. Parents needn't go into detail about the clinical research, but rather explain the basic facts – 'that grandparents might fall very ill if they become infected and that's why we're not allowed to visit them for a while.' A child will understand the emotions attached to this – they don't want their grandparents to become unwell.
Smaller children may need more reassurance. They aren't likely to have grasped the concept of time. They may not easily understand they can visit their grandparents in a few weeks' time. Parents can therefore be a little loose with time – simplifying it into 'a few days' or 'very soon' may be easier for a very young child to grasp or be comfortable with.
Parents can then focus their child's attention on positive actions instead – such as connecting over a video chat or phone call. That way they can still interact with their grandparents and feel connected.
ALL MEDICAL INFORMATION FOUND ON THIS WEBSITE INCLUDING CONTENT, GRAPHICS AND IMAGES, IS FOR EDUCATIONAL AND INFORMATIONAL OBJECTIVES ONLY. DISCOVERY HEALTH PUBLISHES THIS CONTENT TO HELP TO PROTECT AND EMPOWER ALL SOUTH AFRICANS BY PROMOTING A BETTER UNDERSTANDING OF COVID-19.
Find a healthcare professional near you
Find a doctor or hospital near you online or by using the Discovery app.