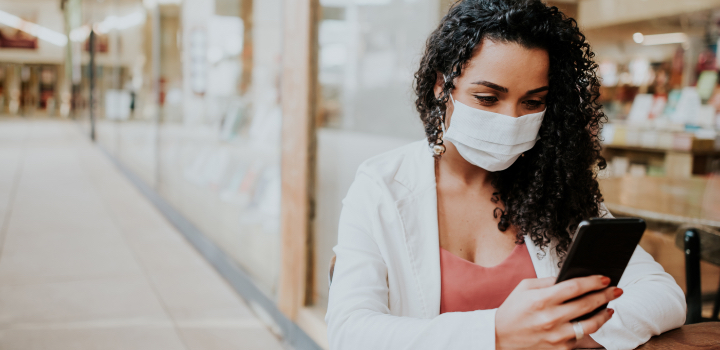 Welcome to Video 11 of our series on Understanding Vaccines with Dr Noluthando Nematswerani, Head of the Discovery Health Centre for Clinical Excellence. Here we understand what misinformation is, its danger impact and how to watch out for it.
There has always been false information floating about regarding treatments to all kinds of health conditions - it's simply part of the world we live in. Unfortunately, social media platforms have accelerated the sharing of fake news and the spreading of misinformation, particularly since the COVID-19 pandemic broke out.
What is misinformation and what does it look like?
Misinformation is defined as "false or inaccurate information, especially that which is deliberately intended to deceive." When it comes to COVID-19 and vaccines, misinformation has become widespread and dangerous. Increasingly, social media has created a captive audience for individuals who have used it to exploit doubts and feed fear in the general public.
Misinformation has emerged in many ways, such as when people:
State opinions or anecdotal evidence as if they are clinically verified facts, which makes misleading or biased information sound more credible than it actually is.
Use statistics that are taken out of context, or compare and contrast statistics without considering all the relevant factors that might impact them.
Disguise themselves as experts or speak authoritatively on the highly specialised and niche fields of virology, immunology, or vaccine development.
Claim to have read or conducted actual studies that there is little record of, and certainly none that is thoroughly peer-reviewed and legitimately published.
Twist scientific facts to drive a specific message or agenda.
Misinformation that causes vaccine hesitancy hurts us all
Unfortunately, all this misinformation has resulted in some people being hesitant to get vaccinated, some not wanting to wear masks, and some not practicing physical distancing or avoiding crowded areas. All these actions contribute to the continuing spread of COVID-19 infections - which negatively impacts lives and livelihoods.
This makes it very important that you always be on the lookout for misinformation. Whenever you are viewing a video or reading an article, verify that it is from a credible source. Watch Dr Noluthando explain more here:
Find reliable, clinically-verified and fact-checked information about COVID-19 and vaccines here, and join the millions of South Africans who can proudly say, #IGotMyVaccine.
All medical information found on this website including content, graphics and images, is for education and information objectives only. Discovery publishes content to help to promote a better understand of COVID-19 and COVID-19 vaccinations. The content covered is an overview of key concepts and is not exhaustive in nature. We encourage further reading from other credible sources where necessary.