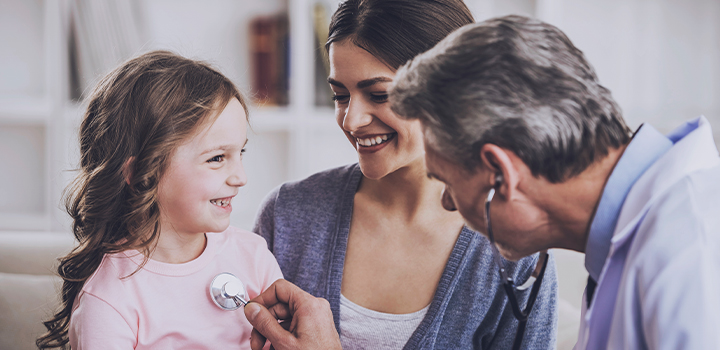 We don't like to think about it, but what would you do if one of your family members get novel coronavirus 2019? Here are 17 guidelines from the Centres for Disease Control and Prevention (CDC) on how to care for someone at home.
First, it's important to stay calm and understand what exactly coronavirus 2019 is. The symptoms are similar to flu symptoms, like coughing, fever and difficulty breathing.
How to take care of someone with coronavirus 2019
We've spoken about what you can do if you get COVID-19:
But what if one of your family members has the disease? The Centres for Disease Control and Prevention (CDC) in the United States of America has developed extensive resources for families to help them take precautions at home in case of an outbreak.
If you find yourself caring for a sick family member, here's what to do:
Make sure you don't have the virus yourself. There's a reason why flight crews always tell you: in a case of emergency, put on your own oxygen mask before trying to help someone else. You cannot help anyone if you aren't taking care of yourself, so contact your doctor if you have any symptoms.
Wash your hands according to the World Health Organization's guidelines.
Avoid touching your eyes, nose and mouth before washing your hands.
When you're in the same room as the patient, both of you should wear a face mask.
Wear a disposable face mask and gloves when you come in contact with a patient's blood, stool, or body fluids like saliva, spit, nasal mucus (snot), vomit or urine. Immediately discard the mask and gloves after use and disinfect any areas you touched.
Talk to your family member's doctor if you are in doubt or their symptoms are worsening so that you can make sure you understand what they need and how you can care for them.
Monitor their symptoms and alert their doctor if it gets worse. If you call an emergency service, tell them the patient is being treated for COVID-19.
Stay in another room and use a separate bedroom and bathroom from the patient.
Don't allow visitors into the home while your family member is being treated for COVID-19.
Make sure all shared spaces in the home have good air flow.
Don't share any household items with the patient. Clean everything immediately and thoroughly after it's been used.
Clean all surfaces that you or the patient may touch often every day. These include counters, doorknobs, bathroom fixtures, toilets, phones, keyboards, bedside tables and so on.
Wash your laundry thoroughly as you would normally do with soap and water.
Put all contaminated items in a lined container before adding the plastic bag to the household waste. Wash your hands thoroughly after touching these items.
Educate yourself. The World Health Organization has free, open-source training courses available for anyone who wants to learn more about the virus and the disease it causes.
Find more reports, resources, tips and live updates on coronavirus 2019.
All medical information found on this website including content, graphics and images, is for educational and informational objectives only. Discovery Health publishes this content to help to protect and empower all South Africans by promoting a better understanding of COVID-19.
Sources
Find a healthcare professional near you
Find a doctor or hospital near you online or by using the Discovery app.

Outbreak of the 2019 novel coronavirus
The 2019 novel coronavirus (2019-nCoV) has caused an outbreak of fatal respiratory illness first detected in Wuhan, China. This is a completely new strain with no vaccines available. The best way to prevent infection is to avoid being exposed to this virus.


Novel Coronavirus - wash your hands of the threat
As toddlers, we learnt to wash our hands. But, did we ever master the skill to the extent that is needed to wash pathogens off our hands, and save lives? Multiple studies show people don't wash their hands at the right times, in the right way or for the right amount of time. We contaminate the things and people we touch with the germs we carry on our hands.