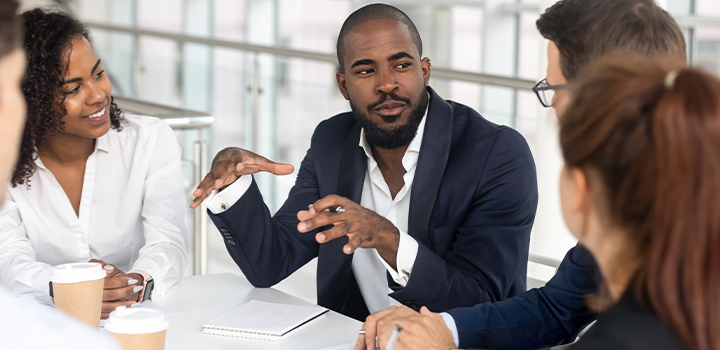 All businesses in South Africa are to adhere to containment measures set in place from 26 March 2020 to help prevent the spread of COVID-19.But how do these containment measures affect the sustainability of companies and their employees?
The global spread of coronavirus disease 2019 (COVID-19) has resulted in unprecedented disruption to our daily lives, on both personal and professional fronts. "Governments and health authorities are doing everything they can to curtail the spread of this virus," says Nonkululeko Pitje, Discovery's Head of Employee Health Solutions.
"The South African government has ordered a three-week closure of all non-essential businesses from midnight on 26 March 2020 to try and 'flatten the curve'".
Enhanced containment measures are now in place in South Africa to curb the spread of the COVID 19 virus. Though much-needed, these containment measures have brought massive disruption to education, working arrangements, child care, healthcare, travel plans, everyday living and business operations, with broader effects on economic growth that are a real cause for concern," Pitje adds.
Toolkit developed for employers
"Every employer needs to understand the COVID-19 virus and its potential impact on business and society," says Pitje.
"We have developed several COVID-19 Employer Toolkits to share relevant information on how businesses keep employees informed on how to stay protected and prevent the spread of infection."
COVID-19's effects on your business
In the long run, reduced turnover could lead to staff retrenchments, and businesses might have to dig deep into their reserves or go into debt to keep going. Where a business closes its doors for several weeks, there are still ongoing costs such as rent and salaries that require settling, even though there is no income. Some businesses are bound to bounce back more easily than others. But not all businesses can absorb these costs easily – for some smaller businesses, a couple of months with no income could mean the end of the road.
Many businesses have insurance for events such as fire, theft and legal claims, but do not have the added cover against the fallout from a global pandemic.
State offers assistance to business in distress
In his 23 March 2020 address to the nation, President Ramaphosa said:
"We are in consultation on a proposal for a special dispensation for companies that are in distress because of COVID-19. Through this proposal employees will receive wage payment through the Temporary Employee Relief Scheme, which will enable companies to pay employees directly during this period and avoid retrenchment."
He added that:
COVID-19's possible effects on employees
COVID-19's possible effects on the workplace
"As COVID-19 continues to impact daily life, it's more important than ever that business owners and their employees are able to think outside the box and present solutions to the challenges at hand," adds Pitje.
"We must be adaptable and analyse our business to see where we might reduce our expenses, and where we might innovate to offer new products or services that are relevant in the long-term. We must also support our employees to understand how to stay healthy as well as in their efforts to work remotely as their productivity will sustain our business into the long-term."