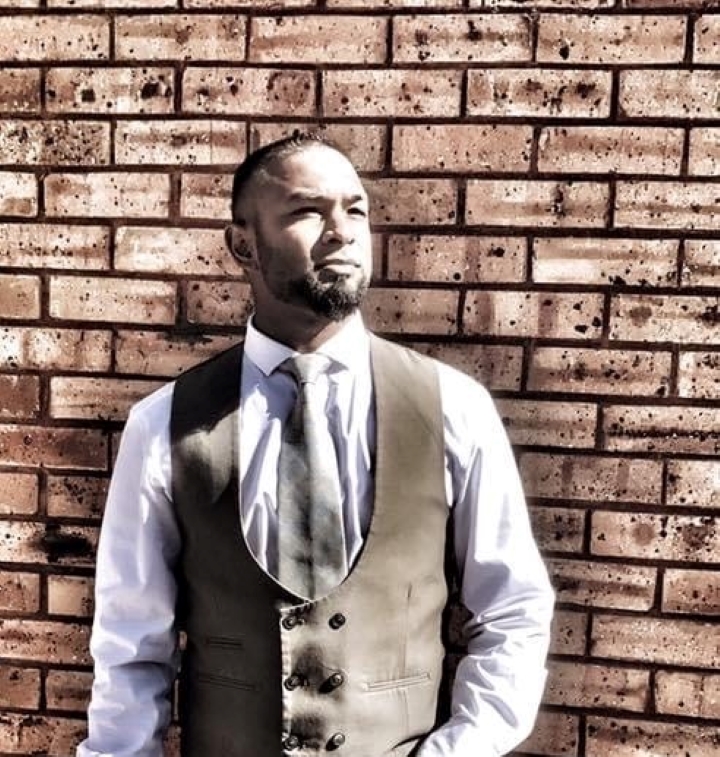 Jeremiah Lee Morgan worried he had developed a symptom of COVID-19. He was able to immediately connect with his family GP – Dr Sudeshan Govender – even though he is located in another province. Jeremiah did this using the Discovery DrConnect app, which allows online doctor consultations.
29 year old Jeremiah Lee Morgan grew up in Tongaat, KwaZulu-Natal and moved to Gauteng in 2014 to further his career path in engineering.
"Dr Sudeshan Govender has been our family doctor for years," says Jeremiah. "I prefer to consult him when I need medical assistance. We have a great relationship and he knows my medical history."
In mid-April Jeremiah developed what he thought was a combination of hay fever with sinusitis. "What worried me was the fact that I had a tight chest and a bit of scratchy throat," he explains. "I have asthma so I was a bit concerned for my health. I thought about going to see a GP in Gauteng. But this would expose me to others who might be ill, and I knew my immunity was already challenged and I was fighting something off. And it would expose others to me and I wasn't sure if I had COVID-19."
Jeremiah last saw Dr Govender in December 2019, while visiting Tongaat. Dr Govender has long been a proponent of digital healthcare platforms and offers his patients access to virtual follow-up appointments with him through the Discovery DrConnect app. "In December, he mentioned DrConnect to me and told me that, as a Discovery Health Medical Scheme member, I had access to the platform in the past. Now, the platform has been opened up to all South Africans to use, for free, thanks to the partnership between Vodacom and Discovery."
Jeremiah downloaded the DrConnect app, searched for Dr Govender to find his available virtual consultation time slots and set up an appointment for a video consultation that afternoon. He had the option to chat to Dr Govender using a voice call or text messages.
"That afternoon we met on the app for a video call. We chatted and discussed my symptoms and how long I had had them. And based on all I had he said it didn't seem COVID-19 related – more likely a general influenza with a possible secondary infection. He gave me a prescription which sorted me out and also advised me to remain in self-isolation as a precaution. I stay on my own so this was fine."
DrConnect allowed Jeremiah to see his personal doctor. "The fact Dr Govender is available on the DrConnect digital platform means everything to me. He knows me, he knows my medical history and he understands how to help me. Access to DrConnect gave me peace of mind at a very stressful time when COVID-19 was spreading in South Africa. The consult with Dr Govender and hearing his take on my symptoms brought me to peace. Prior to this I was stressed didn't know whether to go to an outpatient facility or GP. The virtual access to my trusted doctor was brilliant."
How does the Discovery and Vodacom partnership work?
Protect everyone's health. Book a doctor consultation from your home.
If you feel unwell or think you may have COVID-19, stay home.
Keep in mind:
You can have the COVID-19 virus and give it to others before you feel sick.
Booking an online consultation from your phone or computer on the website is a safe way to speak to a doctor – and it will also help your doctor to stay healthy.
The COVID-19 online doctor consultations platform makes it possible for South Africans to access a healthcare professional without having to travel to a healthcare facility.
Being able to connect people to healthcare through this virtual channel limits exposure to COVID-19 and; therefore, safeguards the health of our doctors and healthcare workers who are providing care to patients with COVID-19.
What the online healthcare platform is for and who qualifies for free consultations
The platform offers a dedicated COVID-19 information hub and consultation platform from a computer, laptop or smart device. You can access the service from both the Discovery and Vodacom websites.
This platform is specifically for screening and consultations for COVID-19. Discovery and Vodacom fund consultations for South Africans who are at high risk of COVID-19, and who urgently need to consult a healthcare professional. If you are not at high risk, a consultation with a doctor will not be recommended.
Find out more today
For more information and support:
Find out more about DrConnect and download the DrConnect app today:
Read up on free COVID-19 Online Doctor Consultations available to all South Africans through Vodacom and Discovery partnership.
All medical information found on this website including content, graphics and images, is for educational and informational objectives only. Discovery Health publishes this content to help to protect and empower all South Africans by promoting a better understanding of COVID-19.
Find a healthcare professional near you
Find a doctor or hospital near you online or by using the Discovery app.

Outbreak of the 2019 novel coronavirus
The 2019 novel coronavirus (2019-nCoV) has caused an outbreak of fatal respiratory illness first detected in Wuhan, China. This is a completely new strain with no vaccines available. The best way to prevent infection is to avoid being exposed to this virus.


Novel Coronavirus - wash your hands of the threat
As toddlers, we learnt to wash our hands. But, did we ever master the skill to the extent that is needed to wash pathogens off our hands, and save lives? Multiple studies show people don't wash their hands at the right times, in the right way or for the right amount of time. We contaminate the things and people we touch with the germs we carry on our hands.