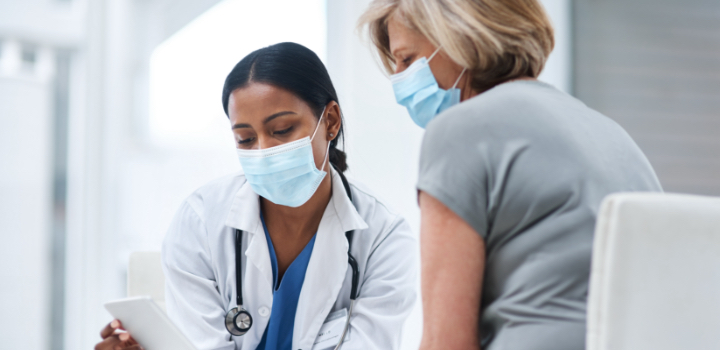 Is concern about the safety of the COVID-19 vaccines keeping you from being vaccinated? Here we look at the clinical data on vaccine safety in the short-, medium- and long-term. This includes how the vaccines are authorised, their side-effects and who shouldn't be vaccinated.
The South African Health Products Regulatory Authority (SAHPRA) has three vaccines for immunisation against COVID-19 in South Africa, although the Pfizer-BioNTech and Johnson and Johnson are the only vaccines being used in the country currently.
Sinovac has just started with Phase III clinical trials on vaccinating children with their CoronaVac vaccine. Two thousand children and teenagers, ranging in age from 6 months to 17 years, will participate. The Pfizer vaccine was recently approved for use in people aged twelve and up in South Africa, though it has yet to be rolled out in the 12-18 age groups.
Vaccines undergo thorough testing to ensure safety and efficacy
COVID-19 vaccines, like all health products, are checked for safety, quality and efficacy by SAHPRA, an independent, science-based entity of the National Department of Health. The process of checking vaccine safety, quality and efficacy involves a review of clinical trial data through a process set by SAHPRA, as all vaccines must pass clinical trials before they are used.
After vaccination, you may get mild side effects that subside soon
Some people don't experience any side effects at all after getting vaccinated, but it is normal to experience some mild side effects. These are to be expected and should subside within 2 to 3 days and at most, within a week. . Some common side-effects after a COVID-19 vaccination include pain or tenderness at the injection site, headache, fever, fatigue, chills, or diarrhoea.
Serious side effects from the vaccines are extremely rare
Serious side effects from the vaccines are extremely rare. SAHPRA continuously monitors adverse events following immunisation (AEFIs) and the process of monitoring is very thorough. A small number of side effects are defined as serious if they:
require admission to hospital, or a longer stay in hospital if already admitted
threaten life
cause birth defect or congenital malformation
result in death.
SAHPRA has found no evidence that links death to vaccination
It's important to know that after thorough investigation, SAHPRA has not found any evidence to link even a single death to vaccination in South Africa.
Extremely rare serious side-effects of the Pfizer and J&J vaccines
These are the extremely rare serious side-effects of the vaccines currently used in South Africa:
Pfizer-BioNTech: two possible but very rare side effects from the Pfizer vaccine are:
Johnson & Johnson: very rare side effects from the Johnson & Johnson vaccine:
Blood clotting: the US Centers for Disease Control reports that among women between the ages of 18 and 49, it has affected 7 out of every 1 million who have been vaccinated, and is reported to occur within 4 to 28 days after vaccination.
A nerve disorder called Guillain-Barré syndrome: Yale Medicine reports that this has affected 100 people out of the 12.8 million who received the vaccine in the US.
Are there any people who should not be vaccinated?
The only people who should not take the vaccine are:
Those with an adverse allergic reaction to any of the vaccine ingredients. You can speak to your doctor about this.
Children and teenagers between the age of 6 months and 17 years, pending the clinical trials, final authorisation, and procurement of Pfizer COMIRNATY and CoronaVac.
You can report any serious side effects to SAHPRA
As part of addressing medicine safety issues, including reporting adverse drug reactions, SAHPRA has also developed the Med Safety App. This mobile app lets you:
Report adverse reactions or events following immunisation even when you're not connected to the internet.
See and make changes to reports that were submitted before.
View instant receipt of the reports you submit.
Create a monitoring list of medicines to get tailored alerts and updates.
Learn more about COVID-19 vaccines, their safety, side-effects and who should not get vaccinated here. Join the millions of South Africans who can proudly say, #IGotMyVaccine.
All medical information found on this website including content, graphics and images, is for education and information objectives only. Discovery publishes content to help to promote a better understand of COVID-19 and COVID-19 vaccinations. The content covered is an overview of key concepts and is not exhaustive in nature. We encourage further reading from other credible sources where necessary.
South African organisations:
International Organisations: