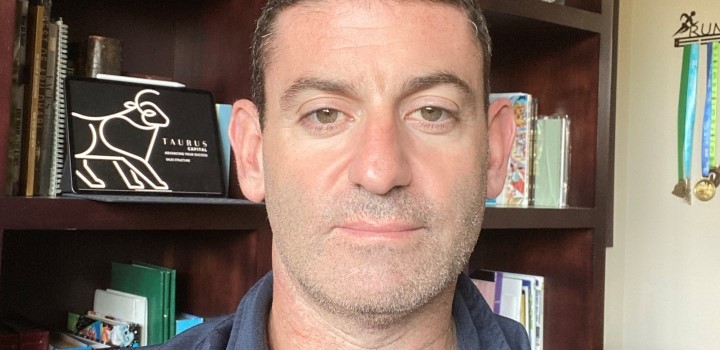 Spreading COVID-19 awareness is absolutely necessary. But, when does access to the narrative around this disease cross the line – from informing to fueling fear? One South African family has experienced a sense of the stigma and discrimination directed at those who contract COVID-19.
The local and global news coverage around COVID-19 is hard to keep up with. Daily we hear of increasing global and local cases of the disease and of ever-stricter preventive measures aimed at containment.
"Governments and health authorities are doing everything they can to curtail the spread of this virus," says Dr Noluthando Nematswerani, Discovery Health's Head of the Centre for Clinical Excellence. "Our President has advised the nation of the serious measures now in place in South Africa to curb the local spread of COVID-19. These much-needed containment measures have brought massive disruption to education, working arrangements, child care, healthcare, travel, everyday living and business operations, with broader effects on economic growth that are a real cause for concern. As a result, may people feel panic and a fear of contracting the illness, and of being around those who have – or are close to those who have – acquired it."
Gary Sweidan is one of the first South Africans to be diagnosed with COVID-19
Gary Sweidan returned from New York, via Dubai, on 9 March 2020.
"I had just come from the USA where, for the last three days of my trip, every conversation was talk of COVID-19. Getting home, my neck and back muscles ached a little, like I had a flu coming on. The COVID-19 symptoms were top of mind," he says.
"As soon as I got home, I isolated myself from my wife Elana, our children and household employee Olga, let them know what was going on and phoned our doctor. I knew not to go to his rooms and to stay away from others if I had acquired COVID-19. My doctor took note of my symptoms and travel history, and advised me to wait – in isolation – for a day. The next morning, I developed chills and a minor cough. My doctor arranged for my visit to a pathology lab where, having been warned of a possible COVID-19 case, they were ready for me. I was seen to in a cordoned-off area, all staff wearing masks and gloves. Nasal samples were taken and I was later told I had acquired COVID-19."
Gary Sweidan describes Day 6 of his COVID-19 home-quarantine
"I want people who are returning from overseas travel to really take the need to self-isolate for 14 days seriously – even if they feel good. Fortunately, I had one or two symptoms but many people have no symptoms at all initially."
Gary has, since 9 March when he returned from the USA, been in self-isolation in one area of his home and has not physically interacted with any of his family. "There is a table outside where my wife puts out food and drink for me. We run strict protocols around discarding the plastic utensils I use," he says. He is 43 years old and healthy overall. "Yet, I have at times felt grotty, on other days strong, then tired again." Gary's wife was tested and remains free of the virus. "My family will be tested before we all come out of quarantine."
Gary Sweidan's feeling better on Day 9 of his COVID-19 home-quarantine
Gary's family faces people's fears around COVID-19
His extended family has borne the brunt of his diagnosis. "While we understand people's fears around COVID-19, it has been difficult to deal with people's assumptions that our family has chosen to ignore the risks of spreading the virus," says Gary's brother, Darren Sweidan, who is Head of the Health Professional Unit at Discovery Health. He adds: "People must engage and communicate before jumping to conclusions."
"Several of our family members have had people immediately assume we have all been in direct physical contact with Gary, and are being irresponsible in being in contact with others. We have had to explain very carefully that, while we do speak to him, we have not actually been in physical contact. We were asked if we had been tested too."
"It is only human to feel fear or threat in the face of an extremely transmissible virus," says Dr Nematswerani. "But we must understand that discrimination against those who acquire COVID-19 will harm us all. Misinformation creates fear and anxiety, and stigmatises people who contract COVID-19 so that they hide their illness, and refrain from seeking out healthcare when then need it, or from adopting behaviours that curb the spread of infection and that is the opposite of what we need to achieve."
Darren adds: "Misinformation and rumours, spread especially on social media, create mass anxiety and make people feel extremely threatened. Access to the correct information around COVID-19 is critical to allaying people's fears, and enabling them to take the correct preventive measures, such as social distancing and hand washing, so minimising their risk of contracting the disease."
Gary - I want to put a face to the disease
Gary has spent his time in isolation posting messages and videos, through WhatsApp and online channels, to explain his situation and to share correct information on COVID-19. "I want to put a face to the disease," he explains.
Quarantined at home with COVID-19, Gary Sweidan thanks loved ones for their support
Messages of support have kept Gary going. "We don't have a cure or vaccine for COVID-19 at this stage. But we do have the ability to show compassion and turn the tide on stigma and discrimination," he says.
ALL MEDICAL INFORMATION FOUND ON THIS WEBSITE INCLUDING CONTENT, GRAPHICS AND IMAGES, IS FOR EDUCATIONAL AND INFORMATIONAL OBJECTIVES ONLY. DISCOVERY HEALTH PUBLISHES THIS CONTENT TO HELP TO PROTECT AND EMPOWER ALL SOUTH AFRICANS BY PROMOTING A BETTER UNDERSTANDING OF COVID-19.
Find a healthcare professional near you
Find a doctor or hospital near you online or by using the Discovery app.

Outbreak of the 2019 novel coronavirus
The 2019 novel coronavirus (2019-nCoV) has caused an outbreak of fatal respiratory illness first detected in Wuhan, China. This is a completely new strain with no vaccines available. The best way to prevent infection is to avoid being exposed to this virus.


Novel Coronavirus - wash your hands of the threat
As toddlers, we learnt to wash our hands. But, did we ever master the skill to the extent that is needed to wash pathogens off our hands, and save lives? Multiple studies show people don't wash their hands at the right times, in the right way or for the right amount of time. We contaminate the things and people we touch with the germs we carry on our hands.