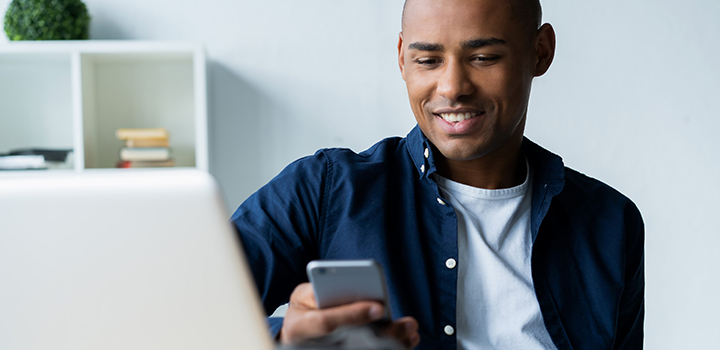 As the government gradually lifts restrictions of movement and employees return to work, there are a number of tasks and challenges for employers. As an employer, is your company prepared for new health and safety rules, modified workspaces, and dealing with increased employee anxiety?
Everyone is under pressure to return to work and work as usual. But, work will look different, especially as we continue to deal with the COVID-19 crisis. It is important to identify where your business needs to change and to put a proactive, dynamic plan in place. A central aspect will be to help employees to protect their health and to show them how you are contributing towards this.
"I think we can safely say that nobody in the current workforce has experienced anything like this. COVID-19 has added complexity to issues that people were already dealing with like mental health or financial struggles. Comprehensive business planning has to include implementing not only the regulatory requirements but also offering employees the assistance they may need now to manage escalating mental health and financial issues," says Nonku Pitje who heads up Discovery Healthy Company and other employer solutions that Discovery Health provides.
A changed business with changed employees
As business operations continue, you will likely be dealing with a need to update processes and policies for remote work, health and safety and other logistics. Adding to the human element, many people may be scared to leave the safety they've experienced at home and you could see the effects of anxiety and stress influencing their mental health.
Pitje says, "People are acutely aware of their physical and mental health, even about death. Before COVID-19, 70% of interactions with our Discovery Healthy Company coaches were related to emotional distress and at least one out of every 10 people experienced extreme financial distress. This is likely to increase. As an employer, it's vital to take a holistic approach to your workforce wellbeing and to find ways to help people deal with physical, emotional, financial and legal aspects. All of these aspects are now affected in some way or another and can influence people's ability to function at their best, which ultimately affects productivity and the performance of your business."
Preparing your business and protecting employee wellbeing
Tangible support and clear communication can alleviate some of the fears that employees may feel about returning to the work environment.
"Discovery Healthy Company gives employers a tailored support system that starts with prevention and education to ongoing management across physical, emotional and financial wellbeing, as well as legal support. We have added information about COVID-19 to help employers and employees to navigate change. A dedicated toolkit enables employers to provide relevant assistance in the workplace – wherever employees are. There are financial and legal tools. For example, budgeting guides and answers to frequently asked legal questions. We also assist employers to address specific matters in their environment. For example, an increase in deaths by suicide or incidences of addiction and substance abuse," Pitje explains.
Some ways to adapt:
Make appropriate changes to your workspace or processes. These can include changes to accommodate appropriate handling of goods or physical distancing, which could mean modifying shifts, start times or alternating members of teams who work from your office.
Educate your employees. Make sure they are well informed about COVID-19 and all the safety measures, for example, when to wear a mask and how to do so safely.
Communicate details about health and safety. Help your employees understand the importance of screening and disclosing their health symptoms to protect everyone's health. Remember, health information is private and you have to make sure that the policies you follow don't leave employees feeling vulnerable to discrimination. Work closely with your human resources and law experts so that the plan you put in place considers the needs of all stakeholders.
It is important to prepare your business for what is to come and part of this is to respond to the needs of employees. Pitje says, "We must not forget that men are just as vulnerable to emotional and mental health distress. We have seen that confidential support channels like ours help men feel secure enough to use these services for emotional guidance that down the line also addresses abuse in homes. With the assistance of programmes such as Discovery Healthy Company, businesses can add value to people's lives with online and direct support structures to keep employees physically, mentally, financially and legally capable during this time."
More about Discovery Healthy Company
Discovery's digitally-enabled, comprehensive employee assistance programme focuses on four key elements of wellbeing - emotional, financial, physical wellbeing and legal support. With Discovery Healthy Company, companies can take a holistic approach that offers proactive support across these areas. Using the Discovery app and the Discovery website, tailored interventions are proactively and seamlessly managed.
All medical information found on this website including content, graphics and images, is for educational and informational objectives only. Discovery Health publishes this content to help to protect and empower all South Africans by promoting a better understanding of COVID 19.