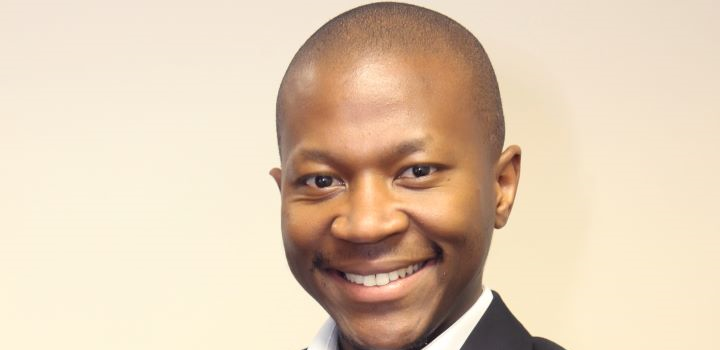 Zamo Mbele is a clinical psychologist in Johannesburg and a member of the South African Depression and Anxiety Group. In this podcast, he explores the link between COVID-19 and posttraumatic stress disorder and gives tips for coping with stress and anxiety.
Listen to Zamo Mbele's podcast on posttraumatic stress disorder (PTSD) and COVID-19. His podcast is a part of the Discovery COVID-19 podcast series and you will also find it along with many other podcasts on our COVID-19 podcast hub.
What is post-traumatic stress disorder?
"Post-traumatic stress disorder is a serious mental condition that follows after very traumatic events," Zamo explains. "The COVID-19 pandemic has the potential to increase one's stress and anxiety both because of the fear of infection and because of the uncertainty of how the outbreak will affect people socially and economically. This stress and anxiety can be incredibly traumatic and, if not dealt with, can lead to PTSD."
"It's important to say that not everyone that is experiencing this period as stressful will develop PTSD," he adds. "For those who might, it's incredibly important to notice what might be happening that could encourage the development of PTSD."
Who is likely to develop PTSD after COVID-19?
Zamo says the following people are at a higher of risk of experiencing PTSD in the future:
Someone that's lost a loved one to COVID-19
Zamo's advice is to acknowledge grief and loss and to try and find ways to grieve your loved one – especially if you can't attend a funeral or wake.
A person who's tested positive for COVID-19
"The entire process is traumatic," Zamo says, but emphasises that help is available. "There are telephonic counselling options and opportunities as well as virtual counselling that you can attend."
Someone who's recovered from COVID-19, but experiences stigma
"As a society, it's important to know that we're worsening that experience [of having had COVID-19] by stigmatising them and being hostile," he says. "Often, stigma is a result of ignorance. So, it's important to arm ourselves with as much information as possible."
Our healthcare workers on the front line
Doctors and nurses have the highest risk of developing PTSD later, Zamo says. "We need all our front line healthcare workers to be kind to themselves, and to know that to take breaks and to look after themselves will make them better people, better nurses, better doctors, and [help them] make better decisions in the moment." Zamo encourages healthcare professionals to speak to a mental health professional about any crises they may face.
"Young infants can pick up on their parents' anxiety and distress," Zamo says. He recommends that parents speak openly to young people about the virus, while limiting how much media they consume about the pandemic.
"Young people might be frightened that this will go on until they are adults. So, it's important to engage those things in a real, concrete way," he adds. "To rebuild the trust and safety in a young person's mind is essential at this point so it does not become a trauma that they live with for forever."
He also advises parents to practise self-care. "Parents or adults who look after themselves, look after their children best. So it's important for you to attend to your own anxieties, stress and distress to better attend to those of young people."
Read more:
Five ways to cope with stress and trauma
Zamo gives the following advice for alleviating the trauma associated with COVID-19:
Acknowledge the situation. Do not minimise it or make it bigger than it is. "This is incredibly important so you don't have that surprise or shock moment, which is a huge ingredient in trauma."
Increase your self-awareness. "Be aware of your thoughts, your emotions, and your behaviour and what they are telling you. Are they telling you that you need rest or recreation, or that you need to get up, be active and do what you can with what you have?"
But limit your news consumption. "Sanitary news consumption includes looking at information that is credible and avoiding information that is fake or that is distorted or inaccurate."
Have open and honest conversations about fears and fantasies. "If we speak these fears and fantasies out, we know that we dispel them."
Care, connect and communicate. "Take care of yourself and others. Connect with people as much as possible. Make certain that the channels of communication are always open in social ways."
The South African Depression and Anxiety Group (SADAG) is a non-profit organisation that can give support for various challenges. They offer support groups as well as free telephonic counselling 24 hours a day, seven days a week. Call them toll-free on 0800 12 13 14 or send an SMS to 32312.
SADAG offers a helpline dedicated to Discovery clients. You can call their toll-free number on 0800 01 02 03. No SMS line is currently available.
For more insight, check out our Discovery COVID-19 information hub. Stay informed. Stay healthy. Stay home.
All medical information found on this website including content, graphics and images, is for educational and informational objectives only. Discovery Health publishes this content to help to protect and empower all South Africans by promoting a better understanding of COVID 19.