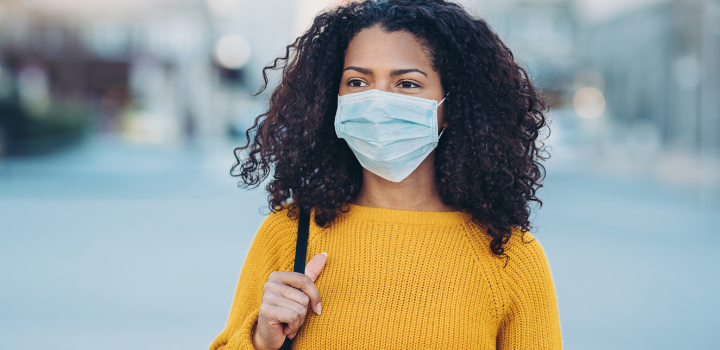 Welcome to Video 9 of our series on Understanding Vaccines with Dr Noluthando Nematswerani, Head of the Centre for Clinical Excellence at Discovery Health. In this article, we learn why it's recommended that people get a COVID-19 vaccination, regardless of whether they've had COVID-19 or not.
Have you ever wondered, "why not just let people get infected with the COVID-19 virus, and let their bodies develop natural immunity to it, instead of getting vaccine?" Well, though natural immunity can be quite robust, it does wane over time. The immunity that develops in your body after being fully vaccinated is much more predictable.
We're still learning how long vaccine-induced immunity lasts
Current data, specifically the Pfizer-BioNTech vaccine, has shown that immunity developed from the vaccine can last up to six months. With the J&J vaccine, we have seen that vaccine effectiveness can last up to eight months. Immunity may last longer than this time frame, but the vaccines have not been around long enough for us to tell yet. Long-term monitoring is still ongoing.
Getting vaccinated is a more reliable way to ensure immunity
Since we know that immunity from vaccination is more reliable than natural immunity, vaccination is still recommended, even if you've had a previous COVID-19 infection. Watch Dr Noluthando explain it here:
Anyone can use Discovery's COVID-19 Vaccination Navigator
Remember, Discovery's COVID-19 Vaccination Navigator is here to guide and support you on your vaccination journey. After you register on the national Electronic Vaccination Data System (EVDS), use our navigator to book for your vaccination at a Discovery-managed site near you. Learn more about COVID-19 and vaccines here, and join the millions of South Africans who can proudly say, #IGotMyVaccine.
All medical information found on this website including content, graphics and images, is for education and information objectives only. Discovery publishes content to help to promote a better understand of COVID-19 and COVID-19 vaccinations. The content covered is an overview of key concepts and is not exhaustive in nature. We encourage further reading from other credible sources where necessary.
South African organisations:
International Organisations: