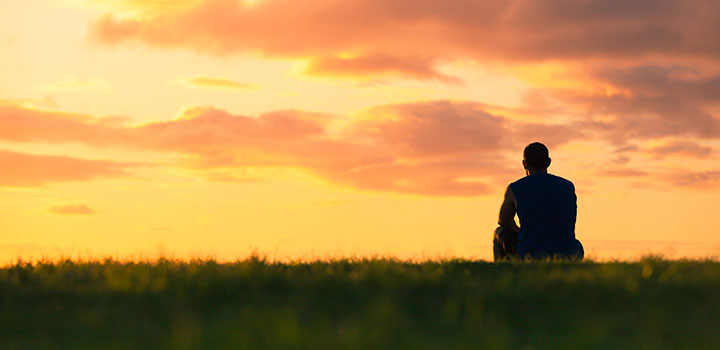 When Conray Achilles became concerned that he had symptoms of COVID-19, he quickly accessed a free online consultation with a doctor located in another province. Within minutes he had answers and a prescription. How did he do this?
29-year-old Conray Achilles hails from Kempton Park, Gauteng. He works in a high density office environment in Sunninghill.
He is a Discovery Health Medical Scheme member, so he'd downloaded the Discovery DrConnect app onto his cellphone in the past, but never had a chance to use it.
"Then, in early April I developed a range of symptoms and felt ill," explains Conray. "I was concerned that I might have contracted COVID-19 and wanted to avoid going to a doctor's rooms, and risk exposing others to the disease. I did an online search and came across a news article explaining that Discovery and Vodacom had partnered to give all South Africans access to free online doctor consultations through their websites or the DrConnect app.
Conray's symptoms included:
Symptoms of an upper respiratory tract infection
A sore throat
A hoarse voice
Headache
A mild cough
Lethargy (tiredness and not having energy)
"The app is very easy to use. I made an appointment with one of the available doctors, Dr Sudeshan Govender," says Conray. "Dr Govender is a GP based in Tongaat, KwaZulu-Natal. We had a video-call consultation and had a chat about my symptoms."
"Dr Govender concluded that it was unlikely that I needed to go for testing for COVID-19. He gave me a prescription for medicine and said that I should monitor my symptoms. I got the medicine and though my symptoms took a while to clear up – about 14 days – I soon felt better."
Would Conray recommend DrConnect?
"I would definitely recommend it. The consultation only took about 15 minutes. Just a few minutes after we finished, my prescription was emailed to me. That means I could avoid going to a crowded doctor's rooms for help entirely.
Benefits of online doctor consultations
Protect everyone's health. Book a doctor consultation from your home. If you feel unwell or think you may have COVID-19, stay home.
Keep in mind:
You can have the COVID-19 virus and give it to others before you feel sick.
Booking an online consultation from your phone or computer on the website is a safe way to speak to a doctor – and it will also help your doctor to stay healthy.
The COVID-19 online doctor consultations platform makes it possible for South Africans to access a healthcare professional without having to travel to a healthcare facility.
Being able to connect people to healthcare through this virtual channel limits exposure to COVID-19 and therefore, safeguards the health of our doctors and healthcare workers who are providing care to patients with COVID-19.
What the online healthcare platform is for and who qualifies for free consultations
The platform offers a dedicated COVID-19 information hub and consultation platform from a computer, laptop or smart device. You can access the service from both the Discovery and Vodacom websites.
This platform is specifically for screening and consultations for COVID-19. Discovery and Vodacom fund consultations for South Africans who are at high risk of COVID-19, and who urgently need to consult a healthcare professional. If you are not at high risk, a consultation with a doctor will not be recommended.
Read up on free COVID-19 Online Doctor Consultations available to all South Africans through the Vodacom and Discovery partnership.
Find out more about DrConnect and download the DrConnect app today.
All medical information found on this website including content, graphics and images, is for educational and informational objectives only. Discovery Health publishes this content to help to protect and empower all South Africans by promoting a better understanding of COVID-19.
Find a healthcare professional near you
Find a doctor or hospital near you online or by using the Discovery app.

Outbreak of the 2019 novel coronavirus
The 2019 novel coronavirus (2019-nCoV) has caused an outbreak of fatal respiratory illness first detected in Wuhan, China. This is a completely new strain with no vaccines available. The best way to prevent infection is to avoid being exposed to this virus.


Novel Coronavirus - wash your hands of the threat
As toddlers, we learnt to wash our hands. But, did we ever master the skill to the extent that is needed to wash pathogens off our hands, and save lives? Multiple studies show people don't wash their hands at the right times, in the right way or for the right amount of time. We contaminate the things and people we touch with the germs we carry on our hands.