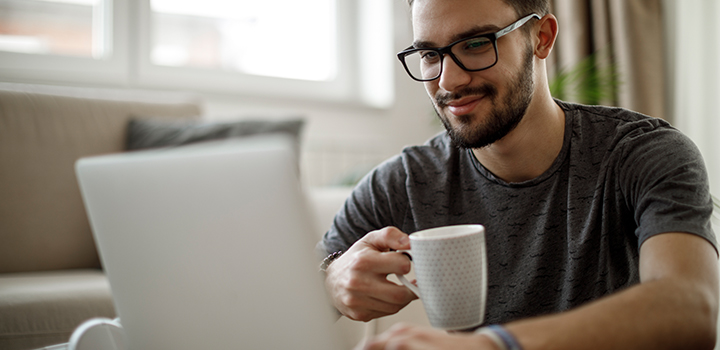 Should transplant recipients take extra precautions to avoid being exposed to COVID-19? Are transplant recipients at higher risk of severe illness due to COVID-19?
Many South African transplant recipients are extremely anxious about the COVID-19 pandemic. That's because people who have had either solid organ transplants such as heart, kidney, liver and lung transplants, or bone marrow stem cell transplants to treat blood cancers like leukaemia or lymphoma, have a higher risk of infections in general.
Post-transplant, they are required to take medicine that suppresses their immune system as this is part of the protocol to prevent rejection of the transplanted organ. They therefore are especially susceptible to bacteria and viruses in general, and especially to a highly transmissible virus such as the COVID-19 virus.
"At the moment, there is limited scientific data to guide our understanding of whether transplant recipients could be more severely affected by the COVID-19 virus than others in the general population," says specialist paediatric nephrologist Professor Errol Gottlich.
It is important to take precautions to prevent infection with COVID-19
The South African Transplantation Society (SATS) has put together a 'COVID-19 information for transplant recipients and those awaiting organ transplantation' that provides guidelines that aim to complement information provided by the National Institute for Communicable Diseases on COVID-19.
SATS president, Dr David Thomson explains that, "We do not have specific information on whether COVID-19 infection will be more severe in transplant recipients compared to healthy people; however, other viruses often cause more severe disease in people whose immune system is low, such as transplant recipients. For this reason, it is important to take precautions to prevent infection."
Take these preventive measures:
Wash your hands regularly with soap and water (for at least 20 seconds) or, if soap and water aren't available, an alcohol-based (at least 60% alcohol) hand sanitiser.
Avoid touching your eyes, nose, and mouth with unwashed hands.
Avoid close contact with people who are sick.
Cover your cough or sneeze with a flexed elbow or a tissue, then throw the tissue in the bin. Wash your hands afterwards.
Clean and disinfect frequently touched objects and surfaces.
Limit your potential exposure through physical distancing and adhere to government's stay-at-home measures.
Wearing a mask is recommended when you are in public or leave your home, combined with good hand hygiene. People who are coughing and sneezing who wear a mask are less likely to infect others.
Explore all of the key preventive measures that curb the spread of COVID-19, particularly in keeping those people who live with a chronic illness healthy.
How to take care of a child who is a transplant recipient
Dr Thomson notes, "Limiting your potential exposure through physical distancing is advised. Washing hands before and after touching your child is important even within the context of caring for a specific individual at home. Soap and water is preferred and is easily available. If alcohol-based sanitisers are used, they should contain at least 60% to 70% alcohol in order to be effective. Twenty seconds is the minimum time to be spent on each hand hygiene episode."
Should transplants take place during the COVID-19 pandemic?
SATS also released a position statement on COVID-19 and transplantation on 17 March 2020, advising the temporary suspension of elective live donor transplants and also non-urgent deceased donor transplants for three months.
Dr Thomson writes, "The risk of the nosocomial transmission [infection that develops as a result of a stay in hospital] to and from donors, recipients and healthcare workers is very real and various transplant centres have cancelled all transplantation activity as part of their preparations to mobilize resources. This measure is felt to be appropriate by SATS given the currently available information.
Centres may decide to proceed with transplants but should only do so for life-saving surgery on a case by case basis with all appropriate precautions in place."
Advice for transplant recipients who develop symptoms of COVID-19
If you suspect that you have COVID-19 and require non-urgent medical care, contact your doctor telephonically or via a virtual consultation to allow them to assess your level of risk for the COVID-19 virus. They will guide you as to what to do next.
"Stay calm. PLEASE ENSURE THAT YOU DO NOT GO TO YOUR DOCTOR'S CONSULTING ROOMS AS YOU RISK EXPOSING OTHER PATIENTS TO COVID-19 AND YOU WILL ALSO BE AT RISK OF INTERACTING WITH SICK PEOPLE. Your doctor should be given fair warning that they may be dealing with a patient who has potentially been exposed to COVID-19 to allow them to prepare in every way to care for you and protect themselves and others from exposure though you," says Dr Nematswerani.
If you are diagnosed with COVID-19:
Stay at home (self-isolate) and please avoid contact with others.
If you can't avoid contact, wear a mask.
Rest, ensure you drink plenty of fluids and use medicine (like paracetamol) as needed to reduce pain and fever. There is no specific treatment for COVID-19 and care is supportive.
Avoid sharing dishes, drinking glasses, cups, eating utensils, towels, or bedding – after using these, wash them well. Only discontinue home isolation in consultation with your healthcare providers (usually after 14 days).
If you are feeling short of breath or have difficulty breathing, seek healthcare urgently. Call ahead to your doctor or healthcare facility to alert them and tell them about your symptoms and any recent travel or contacts. Make sure you put on a mask before you enter the facility.
Practice cough etiquette: When you cough, maintain your distance from others. Cover your mouth and nose with clothing, a flexed elbow or a tissue. Throw away the tissue immediately and wash your hands afterwards. Ensure those around you do the same.
All medical information found on this website including content, graphics and images, is for educational and informational objectives only. Discovery Health publishes this content to help to protect and empower all South Africans by promoting a better understanding of COVID-19.

Outbreak of the 2019 novel coronavirus
The 2019 novel coronavirus (2019-nCoV) has caused an outbreak of fatal respiratory illness first detected in Wuhan, China. This is a completely new strain with no vaccines available. The best way to prevent infection is to avoid being exposed to this virus.


Feeling the flu? Why and when to taper back on training
Feeling under the weather? There's a reason doctors always prescribe rest when you're ill. Here's how to be mindful of your body's needs, plus an easy way to earn 1 000 Vitality points for keeping the flu at bay with a flu vaccination.