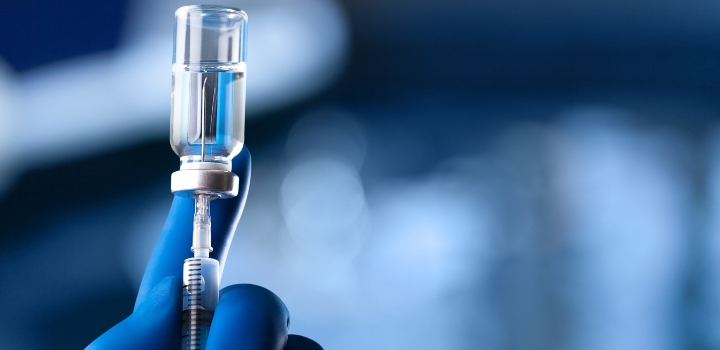 There are currently four vaccines authorised for use by South African Health Products Regulatory Authority (SAHPRA): the AstraZeneca, J&J, Pfizer-BioNTech and Sinovac vaccines. Here's a look at the two vaccines widely available in South African, their differences and similarities.
The South African government is managing the COVID-19 vaccine rollout strategy, and is responsible for sourcing, distributing, and overseeing the rollout of vaccines. Currently, the Pfizer-BioNTech and J&J vaccines are widely available in South Africa.
More about the Pfizer-BioNTech vaccine
It was developed by the American company Pfizer and German company BioNtech.
It uses mRNA technology to help your immune system learn how to defend itself against the COVID-19 virus.
You need two doses. There must be a gap of 42 days (six weeks) between the first dose and the second one.
You're only considered fully vaccinated two weeks after receiving your second dose.
The Pfizer vaccine is very effective against the Delta variant, which is now dominant in the country. Clinical data has shown that once fully vaccinated, it provides:
88% to 91% effectiveness against hospitalisation and severe illness
More than 95% protection against death.
More about the J&J vaccine
It was developed by the American company Johnson and Johnson (J&J)/Janssen. The company has partnered with SA-based Aspen Pharmacare to manufacture the vaccine in Gqeberha.
It uses DNA/Viral vector technology, in which a modified version of a different virus (the vector) delivers important instructions to your cells to help train your immune system to fight against the COVID-19 virus.
You just need one dose of this vaccine.
The vaccine reaches its full strength 28 days after vaccination.
A single dose of the J&J vaccine was found to provide:
71% protection against hospitalisation
95% against death from the Delta variant.
Both the Pfizer and J&J vaccines work, and are safe
According to the National Institute for Communicable Diseases (NICD), before a vaccine can be distributed, the South African Health Products Regulatory Authority (SAHPRA) must assess its safety, efficacy, and quality. So you can be assured that all the vaccines authorised for use were tested and authorised for use before distributed and administered to the public.
Both the Pfizer and J&J vaccines are safe and effective in protecting people from severe illness and death from a COVID-19 infection. You can find more clinically-verified information about COVID-19 and vaccines on Discovery's COVID-19 information hub here.
All medical information found on this website including content, graphics and images, is for education and information objectives only. Discovery publishes content to help to promote a better understand of COVID-19 and COVID-19 vaccinations. The content covered is an overview of key concepts and is not exhaustive in nature. We encourage further reading from other credible sources where necessary.
South African organisations:
International Organisations: