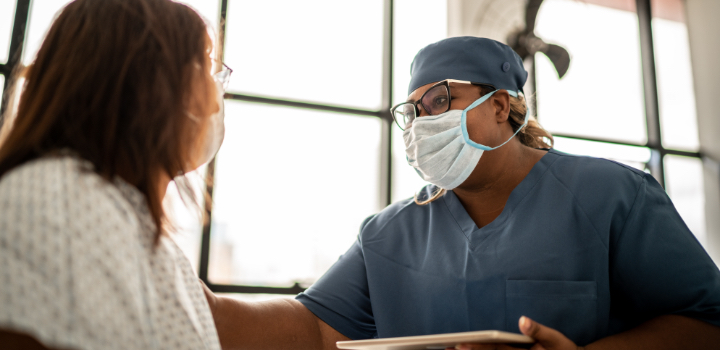 Welcome to Video 15 of our series on Understanding Vaccines with Dr Noluthando Nematswerani, Head of the Discovery Health Centre for Clinical Excellence. Here we learn how what COVID-19 vaccine booster shots are and whether we'll need them in the future.
Vaccines help to protect us from various infectious diseases, such as severe forms of tuberculosis and influenza. But vaccinating against some infectious disease may not provide full protection.
What is a booster shot?
Some diseases, like polio, require more than one vaccine dose for maximum protection against infection. With a few vaccines used for other infections, protection can wear off over time. And some viruses change if they're allowed to replicate, forming variants, which can make your initial vaccination less effective.
The extra dose of a vaccine you'd then take is known as a booster shot. In short, it's just another dose of the vaccine you received.
Will we need a COVID-19 booster?
Clinical data from most of the currently available COVID-19 vaccines have shown high efficacy rates - often over 80% - for severe illness and death. So far, the effectiveness data for the Pfizer-BioNTech and J&J vaccines ranges from six to eight months. Studies are ongoing to monitor and measure vaccine effectiveness for all the vaccines currently available and to determine whether (and what kind of) booster shots may be required.
At present, outside of the recommended dosing of these vaccines, the requirement for additional booster doses has not been confirmed.. Once it's been determined whether or not boosters are required, these boosters will go through the same clinical testing and verification process, and the same emergency-use authorisation process, as all the other COVID-19 vaccines. Watch Dr Noluthando explain it here:
Help stop the spread!
Getting vaccinated lowers the chances of COVID-19 variants emerging, slows the spread of the disease and may reduce the need for booster shots. So do your part and join the millions of South Africans who can proudly say, #IGotMyVaccine! You can also learn more about COVID-19 and vaccines here.
All medical information found on this website including content, graphics and images, is for education and information objectives only. Discovery publishes content to help to promote a better understand of COVID-19 and COVID-19 vaccinations. The content covered is an overview of key concepts and is not exhaustive in nature. We encourage further reading from other credible sources where necessary.