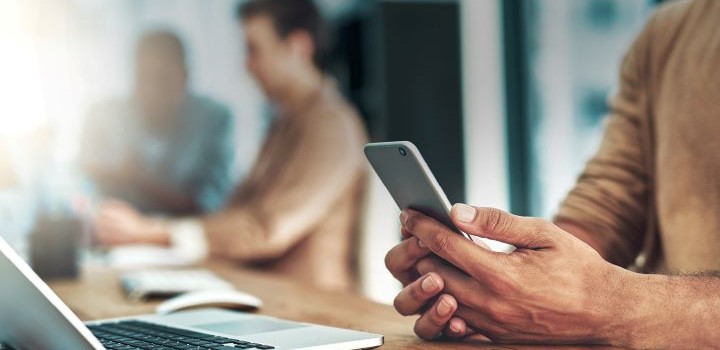 Discovery Health's DrConnect users will soon be able to access the latest symptom-checker technology. This global platform, powered by AI machine learning, captures your medical symptoms and immediately responds with the right advice.
You wake up in the morning with an irritated throat and inner ears burning, or perhaps feel a tension headache coming on during your work day, or nausea after a restaurant meal. Knowing what medical symptoms mean, and what to do next, can save time, money, energy, anxiety and frustration – and lives.
Yet, we can't always easily reach a doctor right away or take time off from busy lives to seek medical help at short notice. It's no surprise that millions of people all over the world are plugging their medical symptoms into the information super highway and free flow of digital information that's at our fingertips 24-7.
We're all asking the internet and "Dr Google" for advice and so much so, that Google reports that 7% of global, daily searches are health related - equivalent to a staggering 70,000 searches every minute. There's even a term for those of us who use digital resources to manage their health – we're "E-Patients".
'Dr Google will see you now'. But should you see Dr Google at all?
"The average internet user spends around six hours each day using internet-powered devices and services, but if this time is spent generating dubious search-engine results around health, all we're doing is amplifying 'cyberchondria' or risking overlooking something that actually requires medical attention," explains Dr Jonathan Broomberg, CEO of Discovery Health. "
A study published in February 2019, on research by University of Pennsylvania School of Medicine, found that health-related internet searches (based on Google search histories) doubled during the week before patients visited an emergency department. How do we sift through the overwhelming and vast amounts of often confusing information that comes back at us when we search for the meaning of our symptoms.
"It's critical that digital healthcare tools offer personal and accurate feedback and that's becomes a key focus area for our research teams. Globally, there have also been repeated calls to employ digital technologies to bridge healthcare gaps and address rising and unsustainable costs of healthcare, as well as the shortages of primary care doctors and healthcare resources in many regions." explains Dr Broomberg
A powerful, personalised, digital symptom-checker at your fingertips
Chief medical officer and co-founder of HealthTap, Dr Geoff Rutledge says, "The marketplace of healthcare technology solutions is extremely fragmented, with hundreds of apps, devices, programs, and plans that don't provide a good solution for people who simply want to understand their symptoms and get better. Doctors would like tools that help them take better care of their patients, but instead find a confusing array of ineffective technologies that only increase their frustrations. Convenient, cost-effective, and efficient virtual care requires holistic integration of technologies that guide people to personalised answers, information, and the care they need, while also improving the decision making of doctors and helping people understand and follow through with their doctors' treatment recommendations and follow up."
That's exactly what Discovery's DrConnect has offered to Scheme members, since launching in 2017.
The DrConnect functionality on the Discovery app uses state-of-the-art technology and now AI to:
Learn, as users and their doctors engage on the platform, and constantly add to the extensive library of personalised, doctor-created and peer-reviewed health content. The platform contains approximately 7 billion responses to medical questions, provided by over 108 000 doctors to millions of patients across 174 countries.
Allow for virtual consultations between patients and their doctors who they have visited in the last 12 months.
Offer personalised, doctor-created care guides to help patients manage their health and wellness.
Symptom-checkers don't replace doctors. They channel patients to doctors.
Symptom checkers serve two purposes – facilitating self-diagnosis and assisting with triage by recommending when to seek emergency care, non-emergency medical care or self-care – so channelling people to credible content and a deeper understanding of the best steps to take next.
Investing in digital healthcare technologies for the good of members
"The explosion in medical technology has meant that digital healthcare platforms - like Discovery DrConnect - are becoming ever-more widely adopted, trusted – and, thanks to their machine-learning foundations, more accurate every day," says Dr Broomberg.
"This is the next step in our investment into digital platforms that enhance quality, patient-centred care. When we launched DrConnect, it enhanced our existing platform - Discovery HealthID the country's leading Electronic Health Record, currently used in more than 2 000 doctors' practices - a paperless and efficient system that allows consenting patients to sharing their health history with doctors," explains Dr Broomberg.
"Our ongoing investments in the latest technologies are a key element of our efforts to create this system where everyone benefits from the value that high-quality healthcare service provision creates."
The Discovery Health Medical Scheme is an independent non-profit entity governed by the Medical Schemes Act, and regulated by the Council for Medical Schemes. It is administered by a separate company, Discovery Health (Pty) Ltd, an authorised financial services provider.
Download the Discovery app today
The Discovery app is for anyone that has at least one active Discovery product. To use the app, you must be registered on the Discovery website. You will use the same username and password for this app as for the Discovery website. If you are not yet registered on the Discovery website, register now.
Download the app