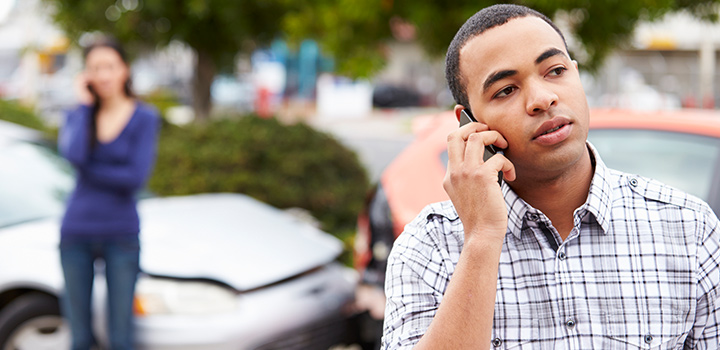 Accidents are unexpected, so it helps to know exactly what actions to take if you find yourself in one.

South Africa has some of the highest road accident statistics in the world, with over 830 000 road accidents in 2015 alone, according to the Road Traffic Management Corporation. This means that getting behind the wheel involves a lot more than having a vehicle and getting a licence!
Being in an accident is a shock, and you may have a hard time thinking straight right away. It helps to know beforehand exactly what to do if you're in an accident - so remember these handy steps below:
10 steps to follow if you're in a road accident
Be prepare

d before something happens - keep a first aid kit, flashlight and reflective triangle in your car at all times.
Safety is the first priority. Check if you or anyone in the collision is hurt and requires emergency assistance. Try not to move anyone.
Call emergency services immediately if you need help. Discovery 911 is a 24/7 emergency medical service, so if you haven't yet - save 0860 999 911 on your phone now.
Assess the damage - If everyone appears to be alright, check the damage to your vehicle and take pictures on your phone as evidence for the claim.
Get the personal details of the other driver - this includes their registration, full name, ID number, contact and insurance details.
Stay calm. If the accident was not your fault, you may feel angry and have the urge to let it out on the other driver, but this will not help you or the situation.
Report the accident. You need to officially report the accident at a police station and get a case number within 24 hours of it happening.
See a doctor - even if you feel fine, it's best to see a professional medical practitioner to make sure there are no underlying injuries that could become troublesome days or weeks after the accident.
Seek help - If you're involved in a serious accident, make sure you seek trauma counselling.
Learn how to claim quickly - If you're a Discovery Insure client, you can clue yourself up on easy ways to claim here and also submit a claim here
Top tip: Fit your car with safety features from the start
It's worth investing in a tracking or emergency device for your car. For example, Discovery Insure's ImpactAlert feature can detect when you've been in an accident. If we can't get hold of you immediately, we'll send emergency assistance to your location, while our Vehicle Panic button can be used to alert emergency services when you're in your car and need help.
Road skills 101: Why and how to change a tyre
Given that the only contact between you and the road when driving are the postcard-sized surfaces of your tyres, their importance can't be understated. Here's a look at how to maintain and change your tyres.