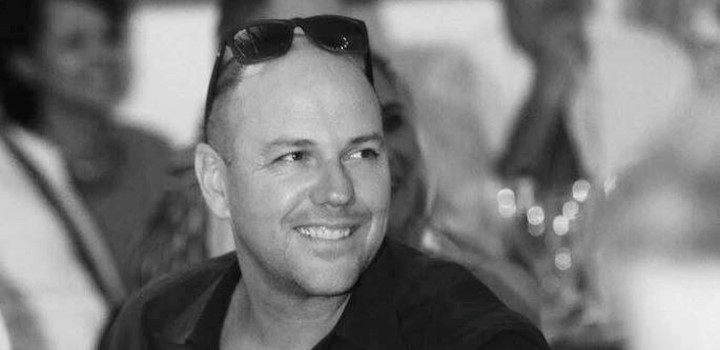 Mark Lockwood runs the Centre for Healing and Transformation in Plettenberg Bay, which he founded in 2012. Surviving stage 3 colorectal cancer in 2019 and COVID-19 in 2020 has renewed his passion for helping others through anxiety, depression and trauma.
Mark shares his remarkable story about colon cancer in this inspiring 12-minute video. He filmed it himself and uploaded it to Youtube.
The 12-patient Centre for Healing and Transformation in Plettenberg Bay includes a team of psychologists, psychiatrists, yoga and meditation guides, mindfulness counsellors and doctors. The patients - who range in age from 35 to 45 - spend three months at a time in residence, tackling problems profoundly affecting their quality of life, ranging from stress, depression, obsessive-compulsive disorder and anxiety, to trauma.
Mark is also currently producing a documentary on mental health awareness and wellbeing in a present- to post-pandemic South Africa. The documentary teaches people how to identify mental illness, and covers techniques on how to practice things like mindfulness and self-regulation at the most modern level.
His childhood journey of changing schools seven times as his sales manager father was transferred around the country, with some school bullying, led to his current calling.
Stage 3 colorectal cancer
Mark's colorectal cancer was detected through a colonoscopy in April 2019. He'd never used his medical aid cover before.
"I was really fit and healthy - or so I thought. We had to dive right in. They didn't stage me then but there was an 8 cm-long growth in my colon which ended up at stage 3 cancer. The treatment was 35 sessions of radiation and chemo for six weeks, followed by surgery to entirely cut and reconstruct the colon and rectum."
"I started rehab in March 2020, just before the first COVID-19 lockdown and we snuck in my ileostomy reversal operation just before all elective surgery was cancelled. I saw fellow patients still with their ileostomy bags having to wait until the first COVID peak waned to get their reversals," he recalls with a mixture of sadness and gratitude.
Peace of mind from his medical scheme
He knows of the angst a family goes through when someone struggles with mental or physical health and it's deepened his empathy and passion for counselling and caregiving.
"The very first thing when you hear something can be terminal is to ask yourself how you're going to take care of your family. There was a lot of uncertainty, no answers and lots of questions, plus a lot of tears," he says.
Mark's gratitude embraces Discovery Health Medical Scheme's Coastal Core Plan, where his oncology registration enabled R200 000 per annum cover plus 80% extended cover. Two years after his diagnosis, the Scheme is still covering his blood tests and CT and MRI scans every four months, including check-ups.
"That peace of mind is massive because the costs can run into millions," he says.
Mark's family recovers from COVID-19
Mark is no stranger to compromised immunity in the new COVID-19 world. He was luckily well beyond his final post-surgery course of chemotherapy in August 2021 when his 20-year-old daughter returned home from Cape Town, unknowingly carrying COVID-19.
"My 17-year-old son tested negative and my daughter positive on the rapid test, but the next day we all went down with it, my wife suffering the worst with her chest. Luckily we all recovered," he says.
COVID-19 and its effect on mental health
Mark believes COVID-19 has created a pressure cooker situation for South Africans who are already battling with the varied and complex challenges of a lagging economy, disease, violence, corruption, crime and a country seemingly forever in volatile transition.
For him, the penny dropped when, in February 2020, a television station asked him to predict, based on his experience and knowledge, how the impending pandemic might affect mental health - already a major local burden of disease - when it hit our shores.
"Everyone was anxious and uncertain of what was going to happen. When the COVID surge did happen, it made mental health matters far worse," he says. "It all piles up and I think the pandemic has proved a tipping point for so many people who were either already burnt out or close to it. They simply couldn't continue with the stress, workloads and remote working. It's driven far too many people to the edge, and they can no longer see a way forward."
"When you're in that waking nightmare you need some sort of catalyst, some system to be able to eventually wake up into health - and people do that surprisingly easily. They often hold onto thinking they're special and different from others, but they're not, they're part of a supportive whole," he says.
He mentions the Discovery Vitality mental wellbeing screening and support programme that helps categorise members based on the risk of developing depression and anxiety as a kick-off to knowing one's mental health status - and taking action.
Strengthening the immune system of humanity
Mark says that it's about showing people there's a way forward. The minute they slow down their thoughts and settle, they start to heal. It's about reconnection with self, others and the world. "Connection is how we strengthen the immune system of humanity," he adds.
Mark has successfully faced both COVID-19 and stage 3 colon cancer. He uses the gratitude and renewed vigor he now faces life with to help those with mental health challenges. He uses his straightforward philosophy of slowing down, believing there's a way forward and moving people from their heads to their hearts.