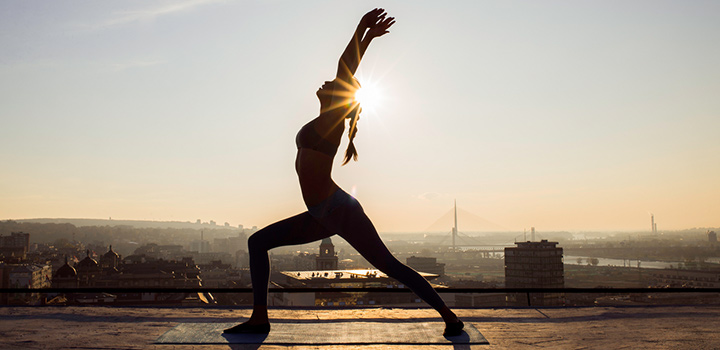 From millennials to those more mature what you eat, how you exercise, and your general health status can have a large bearing on your everyday quality of life. Here are expert opinions on how to be at your best throughout the decades.
Former US president Theodore Roosevelt once said, "Old age is like everything else. To make a success of it, you've got to start young." There's some truth to that.
Your wellbeing at any given time is affected by a variety of factors, such as your immune system, metabolism, strength, appetite, hormones, activity levels and underlying health conditions. These factors can change suddenly or gradually over time, but either way, being in good health is always a privilege.
The problem is that many people believe they are in better health than they actually are. For example, estimates indicate that around 1.58 million South Africans have undiagnosed diabetes. If left untreated, this can lead to nerve and kidney damage, as well as a number of other equally concerning complications.
"If a chronic illness is picked up early, people can avoid the devastating effects of an unchecked illness down the line. People need to be empowered to get an insight into their personal health status. This is an important step to knowing and managing one's health," says head of Vitality Wellness, Dr Craig Nossel.
It's never too early to start prioritising your wellness
No matter how old you are, the good habits and healthy behaviours you practice today will do you well in the future, just as unhealthy habits catch up to you as you age. The good news is that there are many ways you can protect and nurture your wellbeing as you age - from eating balanced, healthy meals and keeping fit to staying up to date with health screenings relevant to your age group and family history.
To ensure you get the most out of each decade, we asked a dietician, a biokineticisit and a doctor how to maintain a good diet, fitness level and health status over the years. Check these articles for their practical tips and advice:
Information isn't enough to incentivise healthy behaviours
Now that you're armed with the knowledge, remember that it takes commitment and dedication to follow through and reap the benefits in older age. As Dr Nossel says, "We have learnt that simply educating people about the importance of screening and adopting healthy behaviours is not enough to shift these complex habits. Innovative solutions are needed to shift the dial on positive health behaviour change."
He adds, "Vitality data has proven that rewards are an effective driver. We have seen screening rates triple, and physical activity and purchases of healthy foods increase. These are the results of engaged members who have seen the value and rewards of a healthier lifestyle." So this Youth Month, make a point of using all Vitality's benefits and rewards to the maximum and start enjoying your best health at every age.
Get access to the most exclusive lifestyle experiences with Vitality Purple
Vitality Purple offers you the richest benefits and rewards for leading a healthy, active lifestyle, and provides you access to a Discovery Purple Private Consultant for all your Discovery-related services - 24 hours a day, seven days a week.
You can also get rewarded with savings on fitness devices, bicycles or golf clubs, and at luxury spas, as well as exclusive access to iconic global experiences, including your chance to watch the top seeds battle it out at this year's Wimbledon finals from 2-15 July.
To upgrade to Vitality Purple, submit a request and a Discovery Purple Private Consultant will then contact you within 48 hours to assist you with any queries and help you complete the process.
Have you found out your Vitality Age?
Your Vitality Age is a measure of how healthy you are relative to your actual age.

It measures all aspects of your wellness like exercise, nutrition and stress. Plus, completing the assessment can earn you 2 500 Vitality points.

By finding out your Vitality Age and doing a Vitality Health Check you will increase your cash back on HealthyFood at Pick n Pay or Woolworths and HealthyCare at Clicks or Dis-Chem. Find out your Vitality Age today.

The prize includes flights, accommodation and spending money so get shopping today for a chance to WIN! Find out more here.
Vitality Weight Loss Rewards boost CEO's health & fitness journey
Vitality Weight Loss Rewards (WLR) is a weight-loss journey that aims to help you lose weight in short, manageable cycles until you reach a healthier weight. You will earn rewards for participating and for reaching your goals. This is Johan van den Berg's story.
Self-discipline is that much easier with Vitality Weight Loss Rewards
Vitality Weight Loss Rewards just helps you keep going with its encouraging feedback messages and enabling you to track your weight loss. That's very motivating. Once I got into the habit of eating properly and doing all the right things, it changed my way of life. Read Dawn Zaal's weight-loss story.
'How my Apple Watch saved my life'
When Russell Pengelly got his Apple Watch, he planned to use it to get healthier through Vitality. Little did he know it would end up saving his life