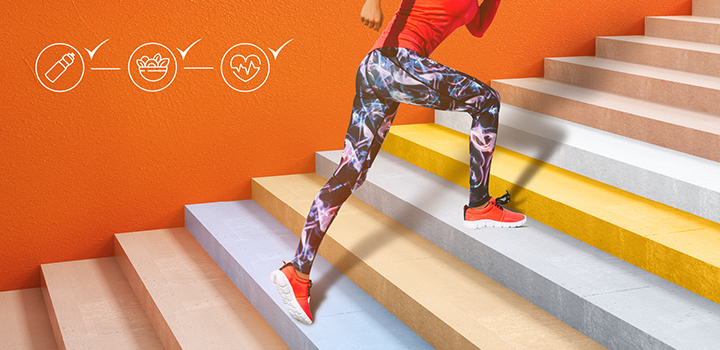 Make the most of 2018 and get a head start on earning your Vitality points! Start leading a healthier lifestyle now and watch your Vitality points add up through the year. All you have to do is eat well, get fitter and go for the necessary health checks.
You can use the Vitality Calculator to see how you can earn points throughout the year as you get healthier with Vitality.
Don't wait until the end of the year to start earning Vitality points. Rather steadily build up points while getting healthy. For example, you can earn up to 20 000 points by doing a Vitality Health Check, depending on how many of your results are in range. These health checks are also a great way to understand how healthy you are, and having it done early gives you the whole year to take steps to improve your health.
Here's a few things you need to know about Vitality points and status:
You can enjoy a variety of rewards at each Vitality status level.
If you reach Gold Vitality status for three years in a row you get to Diamond Vitality Status.
You maintain Diamond Vitality status by achieving Gold Vitality status each year.
Ensure you are earning Vitality fitness points throughout the year in order to earn the maximum amount of 30 000 physical fitness points. If you reach your fitness cap you can still enjoy your Vitality Active Rewards so keep up that physical activity.
Physical activity alone won't get you to Gold Vitality status. Make sure you eat well and do your health screenings too.
Every year your points will reset to zero and you have the opportunity to start earning them again - the perfect motivation to keep getting healthier year after year.
The status you achieve this year is the status you will carry over for the whole of next year.