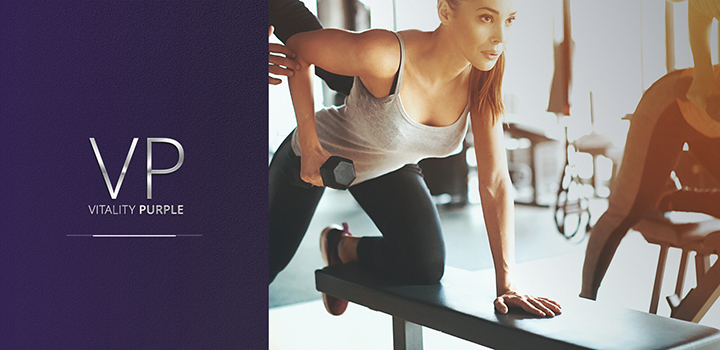 With Vitality Purple you get access to a world of unparalleled rewards and personalised services.


Exclusive rewards and unsurpassed service for Vitality Purple clients
Vitality is introducing an exclusive programme that offers world-class rewards, luxury experiences, and unsurpassed service.
If you have a Discovery Purple product with Health, Life, Invest and/or Card, you can upgrade to Vitality Purple and enjoy enhanced rewards and personalised services for all your Discovery products.
Enhanced health benefits for Vitality Purple members
You get 50% off a Discovery Executive Wellness assessment - the pinnacle in preventive screening - either at Discovery's executive medical centre or in the comfort of your own home or office.
In addition, you can get up to 75% off when you work out at ANY Virgin Active Classic or Planet Fitness Platinum health club in South Africa for much less. But if you prefer to work out from the comfort of your home, why not customise a space just the way you want it? Because in a world first, we've partnered with Technogym, global leaders in exercise equipment, to enable you to build a bespoke home gym on a fully serviced, monthly rental basis.
You'll also have access to a dedicated panel of specialists for 12-week personalised training programmes.
Vitality Purple members get treated to world-class rewards
The rewards continue when it comes to performance and style: you can get up to 25% off when you kit yourself out with new golf clubs from The ProShop or premium bicycles from Cycle Lab, with leading brands like Colnago, Bianchi and Canondale on offer. If wearable tech is more your style, you can choose to rather go for up to 50% off top-of-the-range fitness devices from Garmin and SUUNTO.
To help you balance physical wellness with mental wellbeing, you can pay far less to relax, unwind, and rejuvenate at a selection of high-end spas, including African Pride, Africology, Amani, Fairmont, and Fairlawns.
Of all the Vitality Purple rewards, most exciting is the exclusive access Vitality Purple members will get to some of the world's most iconic sporting events and entertainment experiences. These can include events like the Wimbledon final in London, the US Masters, the Monaco Grand Prix and even the Oscars!
To complete the offering, all Purple members have access to a Discovery Purple Private Consultant, ensuring that you get the most out of all that's on offer. So contact your consultant for assistance with any product and benefit queries you may have, or find out how you can upgrade the new standard of Discovery Purple today!