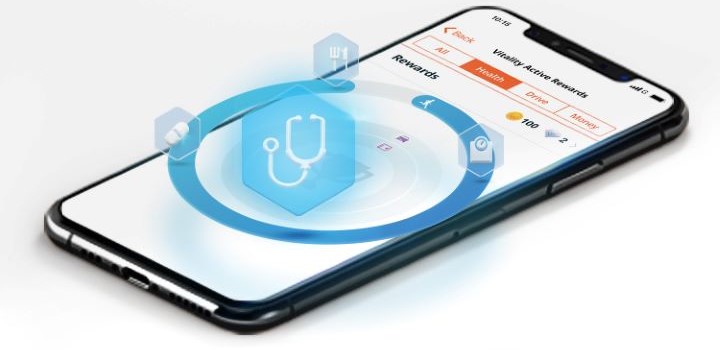 Welcome to your personal health goals and rewards, available on the Discovery app. Your health insights are about to get more personal – and rewarding!
Your annual Health Check offers you a priceless gift – clear direction. It does this by inducing a frank response to the question: are my everyday lifestyle habits fostering a future free of illness – or am I, bit by bit, fuelling a health condition that could soon flare up as a costly, complicated chronic disease?
General Practitioner Dr Sudeshan Govender is no stranger to this scenario. "Consider that the health check measures blood pressure, and that hypertension is called a 'silent killer' because most people only realise that they have it when it presents as a heart attack or stroke," he says.
"What about the estimates of 193 million people living with undiagnosed Type 2 diabetes, globally? The health check gives us a window during which we can halt or reverse chronic illness through lifestyle modification and medical intervention. This saves lives!"
Get care that's tailored to your personal health profile
While conditions like consistently elevated blood pressure and blood sugar levels are wide-ranging in incidence and prevalence, we all want to be recognised as individuals when it comes to our health. This is especially the case as people with different medical histories and those with genes that predispose them to certain conditions need tailored strategies to prevent and manage illness in time.
At Discovery Health we understand that, and that's why we've developed condition-specific care programmes based on clinical and lifestyle guidelines. They provide members and their Premier Plus GPs with the tools to better monitor and manage chronic conditions.
Enjoy weekly rewards for achieving your health goals
Not only do these programmes offer members coordinated access to tailored, high-quality healthcare and valuable services, like those provided by dieticians and biokineticists, they now also reward members for looking after their health. Our new Health goals incentivise at-risk members and those with certain chronic conditions to manage their health by rewarding them for doing so!
The Health Check Goal consists of a clinical checklist of preventative screenings and assessments based on your age, gender, unique health profile, health check outcomes and other diagnostic information, which you're encouraged to complete.
When you achieve the personalised Health goals set for you by completing the required activities and managing your health, you'll earn reward points to spend on exciting rewards of your choice. You can then either enjoy treats like free coffees and smoothies, or you can accumulate your reward points to spend on bigger rewards at popular retailers.
So, who qualifies for these exciting new Health goals?
Any Discovery Health Medical Scheme (DHMS) member already registered on the Chronic Illness benefit for diabetes, hypertension, hyperlipidaemia or ischemic heart disease can sign up on their Discovery app.
All DHMS members with an elevated risk of diabetes, heart disease or certain other chronic conditions are also eligible for Health goals – but you'll only know if you fit into this category by doing a Health Check.
If you do a Health Check and are found to be at risk, you'll be covered for general screening tests and additional tests based on your age, gender and health profile. You'll then receive tailored health goals to guide you on how to manage your health condition(s) – and get rewarded for doing so. So don't delay - learn your true health status today!
Early detection with a Health Check
Preventative screening is important to make sure that medical conditions are detected early. As a Discovery Health Medical Scheme Member, you have access to screening and prevention benefits at any of our wellness providers
Download the Discovery app today
The Discovery app is for anyone that has at least one active Discovery product. To use the app, you must be registered on the Discovery website. You will use the same username and password for this app as for the Discovery website. If you are not yet registered on the Discovery website, register now.
Download the app
The Discovery Health Medical Scheme is an independent non-profit entity governed by the Medical Schemes Act, and regulated by the Council for Medical Schemes. It is administered by a separate company, Discovery Health (Pty) Ltd, an authorised financial services provider.