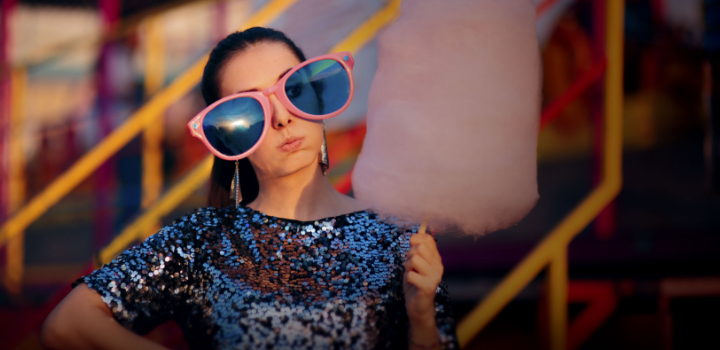 We all like to get something a little extra every now and then, especially when we've earned it. With Discovery Life's exclusive Max PayBack and Double PayBack offers, you can get even more of your life premiums back when you live a healthy lifestyle.
Life insurance as we know it dates back to the 17th century, when merchants, shipowners and underwriters came together at Lloyd's Coffee House in London to talk business. Were they alive today, what would these pioneers of life insurance say if they learned that you can get a portion of your premiums back simply for living a healthy lifestyle?
Leading the way to a better life
For nearly 20 years, Discovery Life has been developing and refining its products to meet clients' needs in a unique, personalised way. Empowered by big data and sophisticated analytics, Discovery Life has shifted the focus of life insurance from set products that only pay upon a life-changing event to products that reward you for leading a healthy lifestyle.
Today, Discovery Life is spearheading the evolution of life insurance through the power of integration. When you link your Discovery Life plan to Discovery Health and Discovery Vitality, you can turn your healthy behaviour into significant value.
And now, with Discovery Life's new Max PayBack and Double PayBack offers*, you can earn even more of your premiums back when you decide to live more healthily.
Get up to 50% guaranteed PayBack for three years
With the Discovery Life Max PayBack offer, you will receive a guaranteed PayBack of up to 50% on your qualifying life insurance premiums for the first three years of your policy when you take out a comprehensive Discovery Life Plan between now and 15 December.
Earn double PayBack for three years
Discovery Life clients who engage with Vitality live up to 20 years longer than the average insured South African. But how will they fund their extended retirement? With the Buy-up Double Payback offer, you can earn double your normal PayBack for the first three years of your policy – with the additional amount growing over time and paying out to you when you turn 65.
More peace of mind through integration
Discovery certified financial adviser Adam Helper explains how he has gained significant value through the power of integration.
"As the main breadwinner in my household, I am able to enjoy peace of mind that in the event of death, disability or severe illness, my family will be able to maintain their standard of living," he says. "When I switched my life insurance to Discovery Life, I knew that I wasn't paying into a bottomless pit where I will never see those premiums again unless something life-changing happens."
Helper says that by linking his Discovery Life plan to Discovery Health and Discovery Vitality, his family's lifestyle has improved significantly. "We are happy to live a more active and healthier life. We do parkrun every Saturday, go to gym regularly and even my teenage children are starting to see the beauty of living more healthily. When I received my first integrated PayBack, it was a very handsome sum which I used to take my family on holiday."
"Insurance is here to stay," Helper concludes, "but as a Discovery Health plus Vitality client, it pays to be a member of Discovery Life where you are able to turn your healthy choices into significant rewards."
Speak to your financial adviser for more information or get a quote in 60 seconds.
*Offer ends 15 December 2019. Terms, conditions and limits apply.
Discovery Life rewards you for living a healthier life
The healthier you are, the more you save on your monthly premiums, and the more PayBack you earn.
Boosting your retirement savings through shared-value life cover
Life cover that allows you to get a substantial portion of your premiums back by encouraging and helping you to get healthy and stay healthy lets you benefit while you are still alive. Here is how Benna Koorsten boosted his retirement savings by R2.7 million.
Your Discovery Life dictionary
Discovery Life is committed to helping South Africans improve their financial literacy. Here's a handy guide to common terms, products and benefits we use when communicating with our clients.