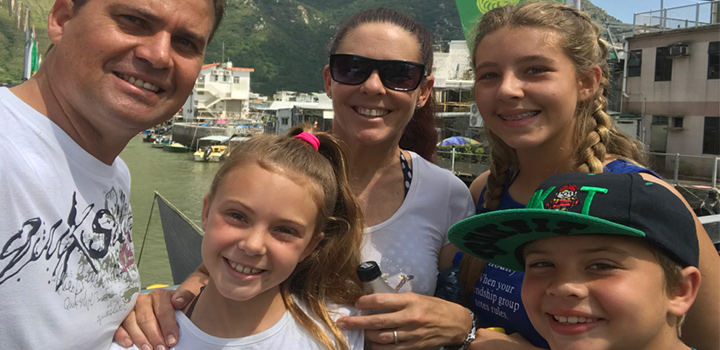 Natalie Fourie, a 47-year-old entrepreneur, gets 10x the usual Discovery Miles whenever she swipes her Discovery credit card at an accredited outlet. But winning a million Discovery Miles wasn't exactly on her radar.
One of four winners of this September's Discovery Card and BP's Miles Millionaire competition, Natalie hails from Blouberg in Cape Town. This active mother of three sports-mad children (daughters Kara, 10 and Tyla, 14, and son Luka, 8) also has an athletic husband Markus - hence their top Vitality Diamond status. When Natalie's mother, who lives with them, told her last month that Discovery had called to say she'd won a big prize, she was sceptical, thinking it was a hoax. She insisted Discovery send an e-mail. When they did, she was thrilled - especially when she realised that the one million Discovery Miles equates to R100 000.
"I'm ecstatic," says Natalie. "Super excited! This is the luckiest I've ever been. The last time I won a prize was back in junior school on a tombola (arcade game with prizes). This means we can actually breathe. We can treat our children, my mum and family to luxuries we normally would have to save for," she enthuses.
Her son Luka, 8, plays rugby, cricket and soccer, Kara, 10, does ballet and tap dance while Tyla, 14, plays tennis, hockey and netball. Her husband, Markus, is a runner. Natalie plays hockey and tennis. All her children are surfers and she?s a boogie-boarder.
Discovery Miles gives Natalie all the options
How will she spend her million Miles? First, she'll probably buy some new surfboards and wetsuits for her kids. Perhaps she'll redecorate their rooms. She's already bought her husband a new iPhone 7. Then they'd probably all fly to some specially chosen local holiday destination, using their Discovery Miles. "I'm not sure I'll spend the money on myself, but if I was to go crazy I'd probably get a whole lot of office supplies and sports equipment for the family," Natalie says. She explains that one of her businesses entails organising offices for people who work from home.
The draughtswoman, and children's events organiser says she's always gone out of her way to fill up at BP petrol stations, especially on longer trips, because there are two such stations almost on her doorstep and, importantly, as the family gets also get 10x their Discovery Miles at all Discovery Card retail partners when buying their petrol with their Discovery credit card. By filling up with more than R400 worth of petrol or diesel at BP in September, they were automatically entered in the weekly Discovery Card Miles Millionaire competition.
With her family being avid users of every Vitality benefit possible, she went for a points-generating check-up with a local biokineticist recently - and within weeks put her back out playing tennis. "I returned to the same biokineticist as I felt familiar with her. Today I refer all my friends to her. That's the advantage of being a Discovery provider and getting referrals from happy clients," she enthuses. She believes that nowadays everybody needs to look at where they spend their money. "I'll always go to the shop where I get the best value - which in Vitality's case gives me points. If I'd gone to another garage, I wouldn't have all this cash (read points) to spend," she adds.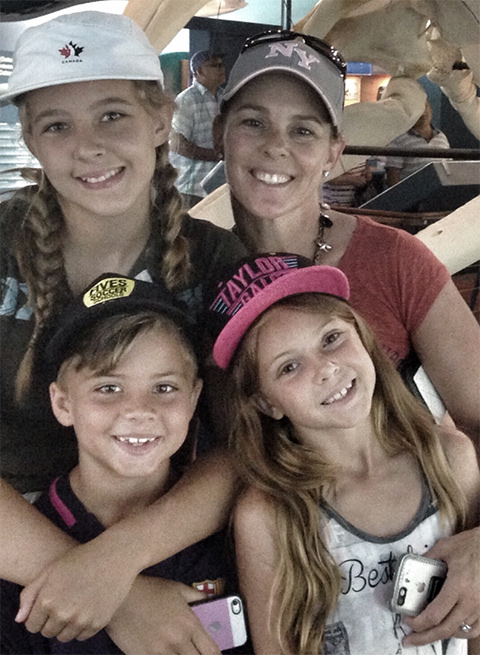 "Nowadays everybody needs to look at where they spend their money. We are avid users of every Vitality benefit possible. We just love Discovery. There are not many companies out there that offer as much or hit the mark as often."
More partners and more rewards with Discovery Card this November
There is nothing better than finding a good deal. And, with the festive season around the corner, we're excited to share the good news that we've added more partner stores to the Discovery Miles Multiplier Network. So, now you have even more opportunities to earn and spend Discovery Miles!
Do you know your credit behaviour patterns?
If you're thinking about borrowing money for a big life purchase like a new home, a car or an overseas family holiday, it's important to know your credit score. Why? Because knowing where you are on the scale can have a huge effect on the interest rates you'll be offered.