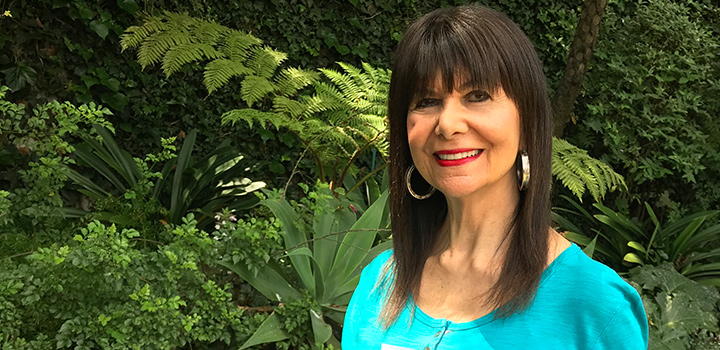 For Vivienne Pivo, 70, who recently joined an adult ballet class and loves writing children's educational stories, the delight of winning a million Discovery Miles with Discovery Card and BP in September 2017, brought back a winning memory from her childhood.
Married for 27 years to husband Maurice - a distributor of locally made products to the Southern African tourist industry - the thrill of winning took her instantly back to being a seven-year-old, when she won two free tickets to the former Boswell Wilkie Circus. Able to take a friend to share in the excitement under the big top and be treated to a free ice cream and drink, it's an indelible memory evoked by now being able to spend R100 000 worth of Discovery Miles to buy anything she wants in one of Discovery Card's retail partner stores. Same thrill, expanded reward.
"This is really something amazingly big," she enthuses. She recalls the phone call on September 20th this year. "A woman by the name of Milly Banda from Discovery was on the line, recapping and reminding me of entering the Discovery Card Miles Millionaire competition. She said I was a winner. I said, Are you really, really sure? I couldn't believe it, I really couldn't. You know it brings a big smile to your face. This was something so unexpected and so delightful to hear. It made me think Wow, maybe you've done some good down the line, and now you're being handsomely rewarded," Vivienne laughs.
Delighting in overseas and local flights with her prize from Discovery Card and BP
She can't get over being treated so abundantly and told her husband that he's getting a third, she's getting a third and together, they're sharing a third. She explains that this means a new cell phone and laptop for her, a trip to the United States for them to visit Maurice's two married daughters and their families - and the "we" includes a top-of-the-range mattress for them both.
Vivienne's deep fondness for children resonates with her past when she owned a framing gallery specialising in the framing of children's art. Not having her own biological children, and now a grandmother-by-marriage, both Maurice and Vivienne are delighted at the possibility of using Discovery Miles for flights to the USA to have a holiday with both families in Disney World, Florida next year. This is the biggest celebration of her win.
Becoming a Discovery Card Miles Millionaire also came just in time for Kulula flights to Cape Town, Port Elizabeth and back to Johannesburg from George in November this year. "I'm couldn't be more grateful. Of course, other spoiling treats may crop up with spare winning miles at the ready," Vivienne adds.
Her first act upon actually seeing the confirmation of her win via e-mail and after writing an enthusiastic response to Milly and her Discovery team was to leave her desk and go out for a nice cup of tea and delicious slice of cake to celebrate the amazing news. Here's what she wrote:
"A million, trillion thanks to you and all your team!! Thank you all SOOOOOOO very, very much!!!!!
I am so thrilled and grateful at receiving this Special Surprise of a Million Miles Spring Treat from Discovery. Now I'm off for a cup of tea and a slice of delicious cake to celebrate becoming a Discovery Million Miles Winner! And a special grateful thanks to the service station and kind garage attendant who attended to my vehicle needs so carefully".
She finds it especially fascinating that the BP garage attendant was full of good cheer that particular day, when he automatically entered her into the competition by swiping her Vitality drive card and Discovery credit card.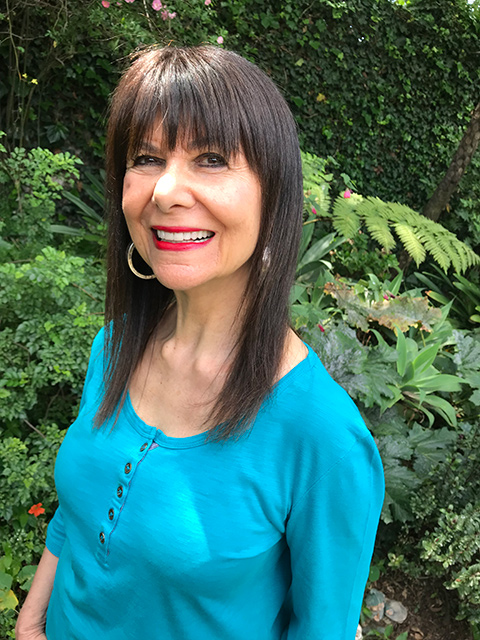 "I've been a Discovery member for so long I can't think of not being one. I use my Discovery credit card wherever I go for whatever we require - including petrol. It's a safe gold card to have! Also, what's so nice about the Discovery Insure's DQ -Track is that you can see your driving score for each trip. I like that! There's also the advantage and importance of having regular health and physical fitness tests through Discovery Vitality, which is fabulous, as I get to monitor myself by being advised via emailed results of how I'm doing and what needs attention and improvement!
More partners and more rewards with Discovery Card this November
There is nothing better than finding a good deal. And, with the festive season around the corner, we're excited to share the good news that we've added more partner stores to the Discovery Miles Multiplier Network. So, now you have even more opportunities to earn and spend Discovery Miles!
Do you know your credit behaviour patterns?
If you're thinking about borrowing money for a big life purchase like a new home, a car or an overseas family holiday, it's important to know your credit score. Why? Because knowing where you are on the scale can have a huge effect on the interest rates you'll be offered.