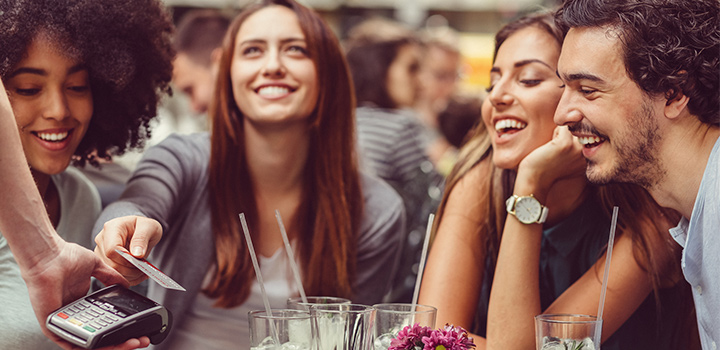 Win the heart of your Valentine without emptying your pocket. Here are a few ways to spoil a loved one or win the heart of someone you fancy.
It's that time of the year again when we get a chance to spoil someone special in our lives. You don't have to be extravagant to woo your lover for Valentine's Day - all you need is time to prepare and a little creativity to make them feel special. The truth is, even with planning, the perfect date or gift can empty your pocket. Not to worry, we've put together some ideas for you to get more out.
Four steps to help you woo your lover
Plan early, don't wait till the last minute to make your plans or find a gift. Impulsive shopping can often result in overspending and frustration.
Don't fall into the trap of celebrating your love only on 14 February. Why not celebrate a few days or weeks later and enjoy your time together after the mad rush?
Consider a romantic evening night in. Fill the day with things you both enjoy doing and let the romance take over.
Finding the perfect gift can take time. Avoid crazy shopping centres and all the stress that comes with traffic and queues. Shopping online is quick and easy, and you have more to choose from. Keep an eye on delivery times though - it's always wise to shop in advance. If the delivery times do not suit your plans, you can always make the entire month of February a month of love, instead of limiting it to one day.
Discovery Card partners like Takealot and Superbalist put great Valentine's Day offers together so it's worth taking a look. Also, look out for the special Discovery Card Valentine's Day competition where you and your Valentine can each win a new Apple Watch Series 3.
Some awesome gift ideas
Showering the ones we love with expensive gifts on Valentine's Day is what most South Africans do. While getting spoilt once in a while is fantastic, someone who truly loves you wouldn't want you to place a financial burden on yourself. Here are some gift ideas that will help you enjoy Valentine's Day on a budget:
Buy a plant for the garden rather than cut flowers. You'll be smelling the roses for far longer.
Homemade cards or special notes can mean a lot, and save you money on expensive cards that may end up in the bin. Most importantly, it comes from the heart.
Keep it simple with ice-cream. When last did you go out for an ice cream together? Pick a few flavours each, and share. We're really excited that Haagen Dazs has joined our Discovery Card partner network, so you can earn up to 10x Discovery Miles when you choose your favourite scoop.
Instead of spending money on small gifts, why not agree on saving for a romantic, or family holiday. Whether you've been dreaming of resorts in exotic places like Mauritius, Zanzibar, and the Maldives, a luxury cruise or a jam-packed adventure holiday through amazing countries, with Discovery Card travel partners, you can take your pick. Use your Discovery Miles to book a getaway for two with World Leisure Holidays, Royal Caribbean International, or Contiki. Look out for special deals and make the most of them.
Agree on a spend limit. This will remove all the unnecessary stress of whether your gift is worth enough, and bring the value of money to mind.
Whatever you end up planning or buying, remember love isn't measured in money, and expressing your love doesn't have to mean emptying your wallet. With a little creativity and thinking out the box, you can win the heart of your Valentine while spending much less.
Need to spend wisely this Valentine's Day?
Win your Valentine's heart with Discovery Card. Start the spoiling early - shop online through discovery/mall for great gift ideas. Plus, earn Discovery Miles wherever you shop with your Discovery Card.
You can also win an Apple Watch for you and your Valentine every time you shop for R500 or more this February with your Discovery Card.
Share the sweetness this Valentine's Day - you can now earn up to 10x Discovery Miles at Haagen Dazs, which means more ice-cream dates. If you don't have a Discovery Card, get one today. Discovery Card offers awesome rewards and exclusive special offers.
More partners and more rewards with Discovery Card this November
There is nothing better than finding a good deal. And, with the festive season around the corner, we're excited to share the good news that we've added more partner stores to the Discovery Miles Multiplier Network. So, now you have even more opportunities to earn and spend Discovery Miles!
Spring cleaning? Refresh your credit card know-how too!
Welcome Spring! We're all celebrating a season of renewal and, as warmer days return, we're dusting off the cobwebs and sprucing up our homes. The 'New You' will also make time to check in on your financial fitness - and particularly refreshing your understanding of how to make your credit card work for you.