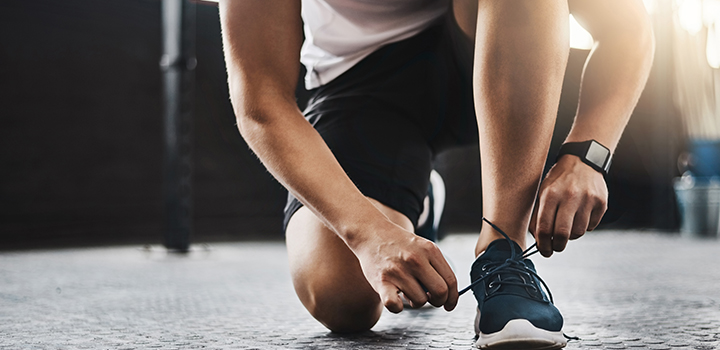 Vitality Active Rewards for doctors has been designed exclusively for doctors which rewards you for living a healthier lifestyle and achieving a personalised physical activity goal.
What is Vitality Active Rewards?
Vitality Active Rewards is an in-app Vitality programme, the world's leading positive behaviour modification programme, that rewards you for getting active. When you achieve your fitness goal, you are rewarded with Vitality points which you can spend on a range of reward options.
Who is eligible for Vitality Active Rewards for Doctors?
Vitality Active Rewards for Doctors is exclusive for doctors. It is available to all doctors who have registered their practices with Discovery Health, regardless of whether or not you have any Discovery qualifying product. This is one way in which we can show our appreciation to you, the skilled and dedicated doctors who care for the members of the medical schemes which we administer. We also believe that doctors who lead by example are better able to encourage healthy behaviour in their patients - so we want to make it easier and more rewarding for you to get active.
What you pay
As a doctor, this exclusive programme is free for you. Simply download or update to the latest version of the Discovery app and activate Vitality Active Rewards, which is free apart from the normal data costs.
How it works
You will be given a personalised weekly fitness goal for each cycle — which runs from a Saturday to a Friday. Your fitness goals are tailored to you and they adjust automatically based on your activity levels. You have a week to work towards your goal by getting active at a parkrun, gym workout, tracking your daily steps or doing a heart-rate workout using a fitness device.
On achieving your goal, you will earn a play on the gameboard. Use your play to pick a tile on the gameboard to reveal Vitality reward points. You are guaranteed to earn Vitality reward points on the gameboard every time you pick a tile – with a chance to reveal a diamond or an instant prize. You can choose to spend or accumulate your Vitality reward points. Spend your reward points on a range of rewards (ranging from coffees and smoothies to gadgets, shopping rewards and holidays) or accumulate your reward points (for up to a maximum of 12 weeks after you've earned them) for the choice of even bigger and better rewards.
How diamonds and instant rewards work
Diamonds are also hidden on the gameboard. Diamonds are rare and convert into higher value rewards. In addition, for every diamond you reveal, you also get one entry in the "Prizes for Life" draw that will take place after the 10-week Vitality Open ends. You may also pick a tile with instant rewards. This will reward you instantly with a prize including international flights, fitness devices, Discovery investments and grocery rewards.
Boosted rewards uniquely for Doctors
As a special demonstration of our appreciation for your selfless commitment to your patients, in addition to earning Vitality Reward points for achieving your personalised, weekly fitness goal, you can earn extra rewards simply because you're a doctor.
Discovery Leaderboard
We have designed a Discovery leaderboard exclusively for doctors, which leverages on gamification to increase doctor engagement in their personal wellness. We will be publishing weekly results of your colleagues who are in the running to becoming top achievers or most improved by region for GPs and nationally for specialists.
Click here to see your colleagues who are getting fit and active
Offer
Discovery products recommended for you